Inside: You can try to grow your blog using only free resources (I tried, and I wouldn't recommend it), or you can skip the trial and error method using these blogging courses for beginners that are actually affordable.
I know so many beginner mom bloggers who are trying to grow their blogs on a tight budget. If this post caught your eye, you are probably one of them. Just like when I first started, you don't have hundreds of dollars to drop on blogging courses every month.
I mean, the reason you started blogging in the first place is that money is tight and you need more of it. Am I right?
Then there's trying to convince your spouse to let you drop $200 on a blogging course to grow your business (when you don't have any money, and blogging is less than a sure investment).
Not gonna happen.
I know exactly where you're coming from. I've been there, and I want to share with you the most affordable blogging courses for beginners that are actually worth the money (cheap blogging courses can be a waste of money, too).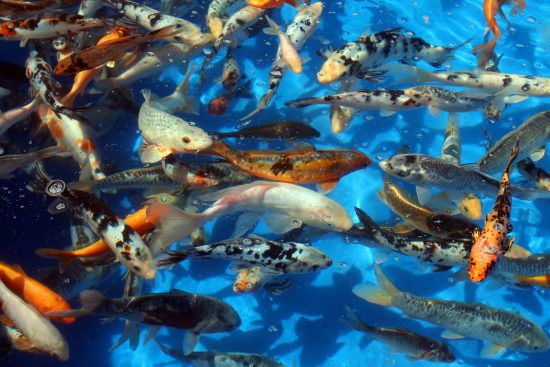 THIS POST PROBABLY CONTAINS AFFILIATE LINKS. AS AN AMAZON ASSOCIATE, I EARN FROM QUALIFYING PURCHASES. YOU CAN READ OUR FULL DISCLOSURE POLICY HERE.
The Hunt for Affordable Blogging Courses (in a sea of really expensive ones)
When you are at the very beginning of your blogging journey, you have no idea how much you don't know.
NO IDEA.
I started blogging right around the time Elite Blog Academy (EBA) ramps up and opens its doors. If you are on the e-mail list of any blogger promoting EBA, then you know I received more e-mails than I can count about why the $800 price tag was the best blogging course for beginners and worth every penny (now $900, and who knows how much it will be next year).
Their marketing is certainly on point. Every year, I feel like I'm missing out on something when I don't buy it.
I didn't have $800 to spend last year as a beginner blogger making nothing, so I spent the past year learning everything I could about blogging on my own, and on a tight budget.
I earned just under $1,000 last year, and I invested every penny of my earnings back into my blog.
And all my hard work is finally paying off, so much so that I confidently passed on EBA again this year – with only a slight twinge of regret.
I'm sure EBA would have been great: DIYing my blogging education led to many painful mistakes (hopefully you can learn from some of mine).
That being said, my problem with taking Elite Blog Academy is that it is NOT comprehensive for things like Pinterest or SEO or Affiliate Marketing. You need to buy additional courses in those areas to gain enough competency to master them.
The argument to get you to spend so much on a single course is that by the time you're done, you will be earning enough money to buy the additional courses you need.
That's true for some, but it's not always the case (I know a couple of these bloggers personally).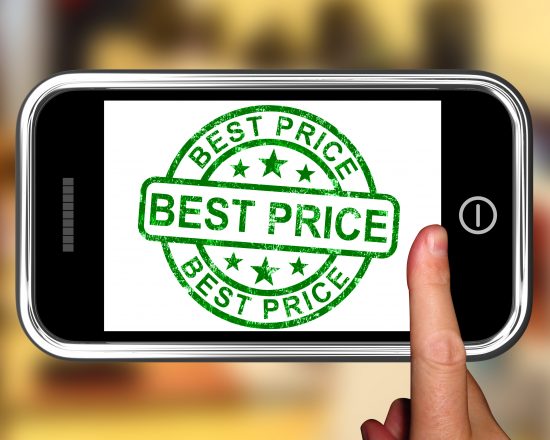 When Blogging Courses Are Overpriced
If you're trying to grow your blog on a budget, like I am, you probably have a difficult time deciding what courses are worth the money.
I mean, the price tags on these blogging courses!
The ridiculously high price tags make you think these course creators have the golden ticket to unlocking $5,000 a month blog earnings, the one (and only one) piece of the puzzle that you're missing. Sometimes they do, and sometimes, they most certainly do not.
In all fairness, it is their business: they decide the price tag. No one makes you buy anything.
But.
The desperation starting (or stuck) bloggers feel is crazy, especially if you really need the money. You think: if I just buy one more course, I will succeed! And unfortunately, that desperation leads us to spend insane amounts of money to make this blogging thing work.
My search for blogging courses for beginners that actually deliver on their promises and are reasonably priced has been a long and hard one. That search led to some bad purchases: blogging courses that were mostly money misspent.
For example I took a well-known blogging course originally priced well over $100 that ended up having a lot of basic information I already knew. A course bonus made up for the lack of content, but the course itself? Not what I needed, at least for where I was at in my blogging career.
I signed up to be a beta tester for another course this year on that same subject. Being a beta tester (buying a course at a discounted price to "test" the course, so the creator can work out the bugs) is a great way to get fantastic courses for cheap, by the way.
In this particular blogging course, I learned four times more information, and the price of that course today is less than half the price of the other course.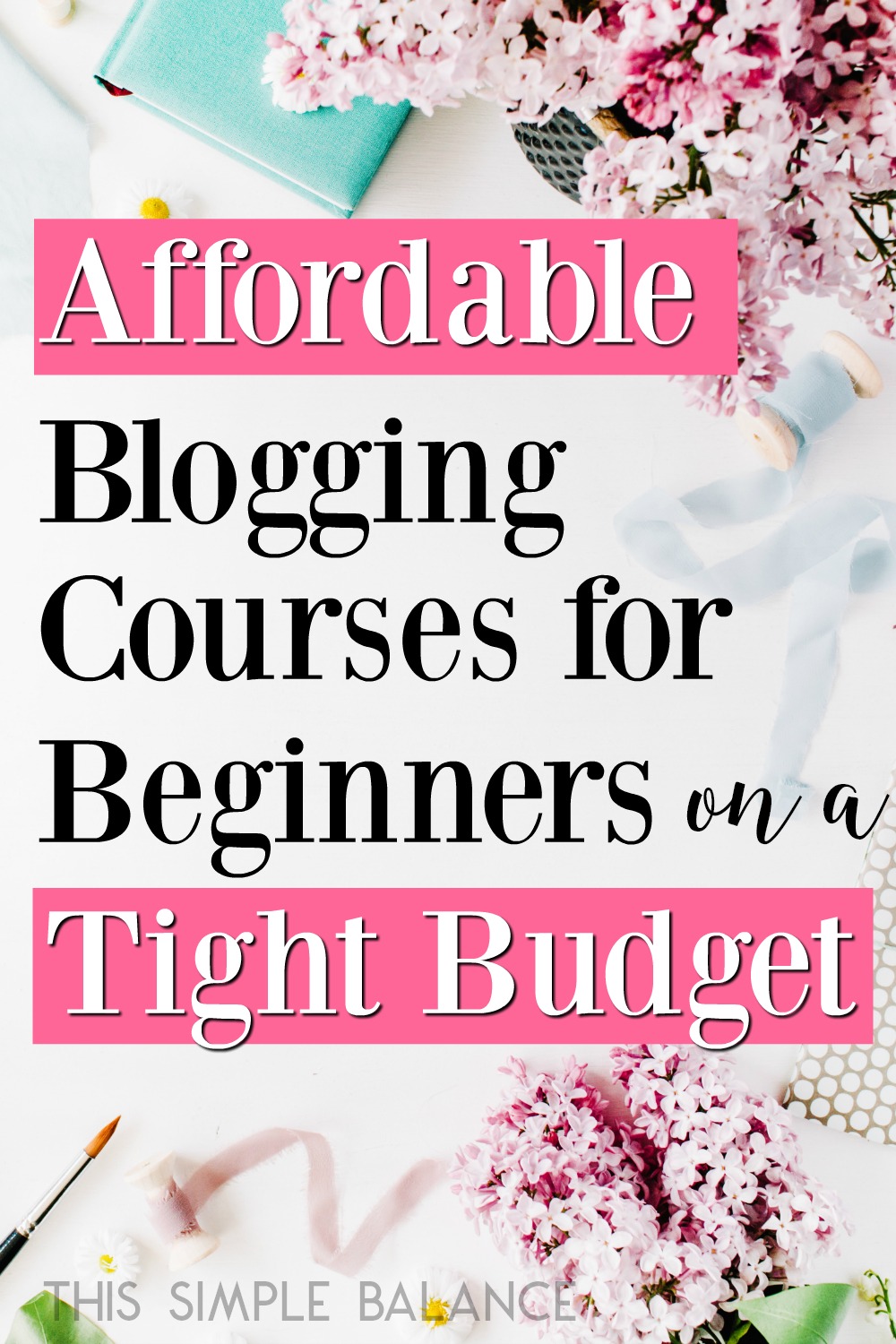 Why Buying (and Recommending) Blogging Courses is So Difficult
Purchasing blogging courses is difficult for two reasons:
No one knows what you already know.
You have no guarantee that particular blogger's strategy will work for YOUR blog.
That's also why it's so difficult to recommend blogging courses to other bloggers, even good courses! I don't know you, your background, or the information you already have.
These course creators are producing and marketing what is often hard-won information for them. It's what has worked for them and helped them grow their blogs and earn a full-time income.
And that's fair (except for the crazy high prices, of course).
The course creators cannot, however, advise you on whether the course would be a worthwhile purchase because they don't know YOU.
They don't know what information you already have. That's part of why networking with other bloggers is so valuable.
Using Networking to Vet Blogging Courses
If you spread your net wide enough, you will meet enough bloggers who have taken the courses you are interested in. They can help you sift through whether the course will be worthwhile for you.
I'm going to share with you the blogging resources for beginners that have been the most affordable and worthwhile resources that have helped me grow my blog to over $600 a month and growing (and one or two others that I haven't taken personally, but I've heard great things about them).
Defining affordable: that's also tricky because like most things, affordable is relative.
That being said, with the price of EBA and Moolah (two popular blogging courses) being well over $500 a piece, I consider an affordable blogging resource to be anything under $100.
I have taken every blogging course on this list myself except for two, which I've marked. Without them, I would not be where I am today.
Pin it HERE to save this list for later!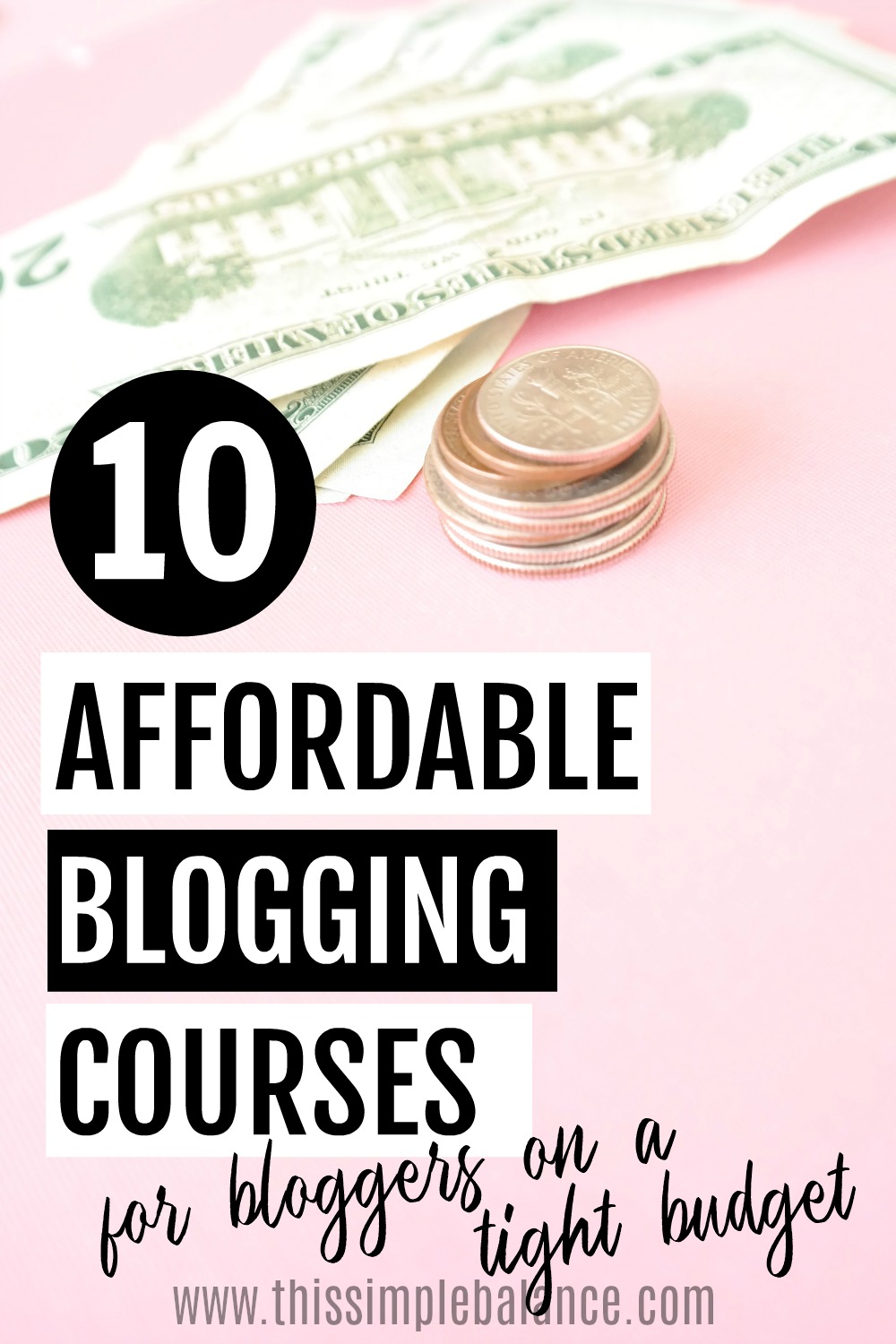 10 Blogging Courses for Beginners
For Getting Your Blog Started
Remember EBA? How to Blog for Profit without Selling Your Soul was written by EBA creator Ruth Soukup. It is basically the essence of Elite Blog Academy in written form, without the accompanying exercises, worksheets, and community.
Several people who have taken EBA told me that they recommend this book, especially if you cannot afford EBA. Personally, I read it two or three times, when I first started. It helped me understand the entire process of building a blog that will actually make money.
Find the current price on Amazon HERE.
Update: Sadly, this course was retired at the end of February 2019. I recommend checking out Suzi Whitford's Blog by Numbers course, which is comparable to Building a Framework in both structure and price.
If you are looking for a much more affordable way to walk you through starting a blog, from the technical side to the blogging as a business side, Building a Framework by Abby at Just a Girl and Her Blog is what you are looking for.
I just love Abby! She is the sweetest mom blogger I have "met" to date. I purchased the e-book version of this resource, before it became a course. The new version has videos, tech trainings (I broke my blog once – you need this!), and a workbook.
If you're knee-deep in wordpress issues and have no idea what a plugin is or what affiliate marketing even means, this will help you get started on the right foot.
Check it out everything that's included HERE.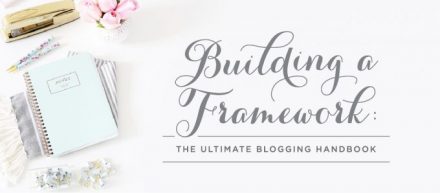 If the $97 price tag for Abby's course is too much (I've been there!), try Crystal Paine's Blog Start-up 101. She will help you start your blog from the very beginning.
Whereas Abby's course can help more than just new bloggers, Crystal's course is designed with brand spanking new bloggers in mind. Crystal of Money-Saving Mom has been blogging for 12 years and earning a full-time income for at least nine of them.
If you are an extreme beginner, check it out HERE.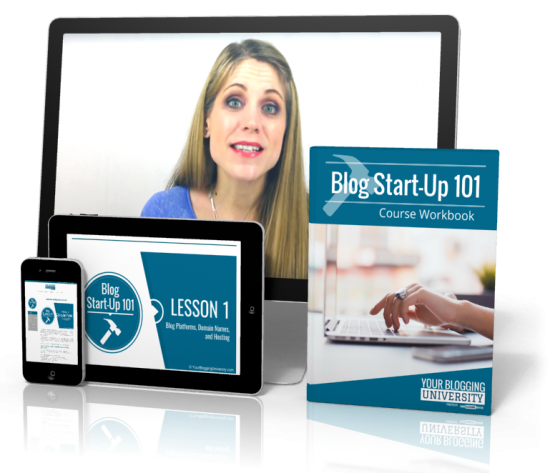 To Get Blog Traffic
You can write all the blog posts in the world, but if the only person reading them is your mom, you aren't going to make money. You need to figure out how to get people to your blog that you have worked so hard to create.
While Google traffic is the most amazing traffic in the world because it's passive (I wish I had an affordable resource for that – I'm working on it!), Pinterest is by far the easiest way for new mom bloggers to get visitors to their blogs.
Pinteresting Strategies was hands down the best investment I made in my blog (and the cheapest!).
At $47, the value of this course is hard to beat. While I no longer manually pin exclusively (I use Tailwind to schedule 2/3 of my pins every week: you can get a free trial here), this resource helped me understand Pinterest in a way I didn't before.
And trust me, you want to understand Pinterest.
This month so far, I have over 30,000 sessions from Pinterest (and it's only the 20th!). Pinterest can be a great source of traffic for new bloggers, if you know how to use it.
Get Pinteresting Strategies HERE.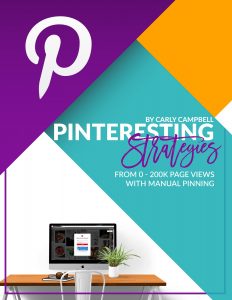 The Perfect Pin was a great investment for me. While Pinteresting Strategies helped me understand Pinterest, more than the battle is creating pins that people will actually click on.
Graphic design is not my strength (I dream of outsourcing pin design one day – though I'm not sure I can relinquish control of my main traffic source).
While this course helps improve your graphic design skills to some extent, it more helps you think like a marketer, to understand how to create a pin that people will actually want to save and click on.
Jeff (creator of the Perfect Pin) understands the financial plight of the new blogger, so much so that this course was recently reduced in price by over 80%! This is now a steal, seriously.
Check out the Perfect Pin HERE.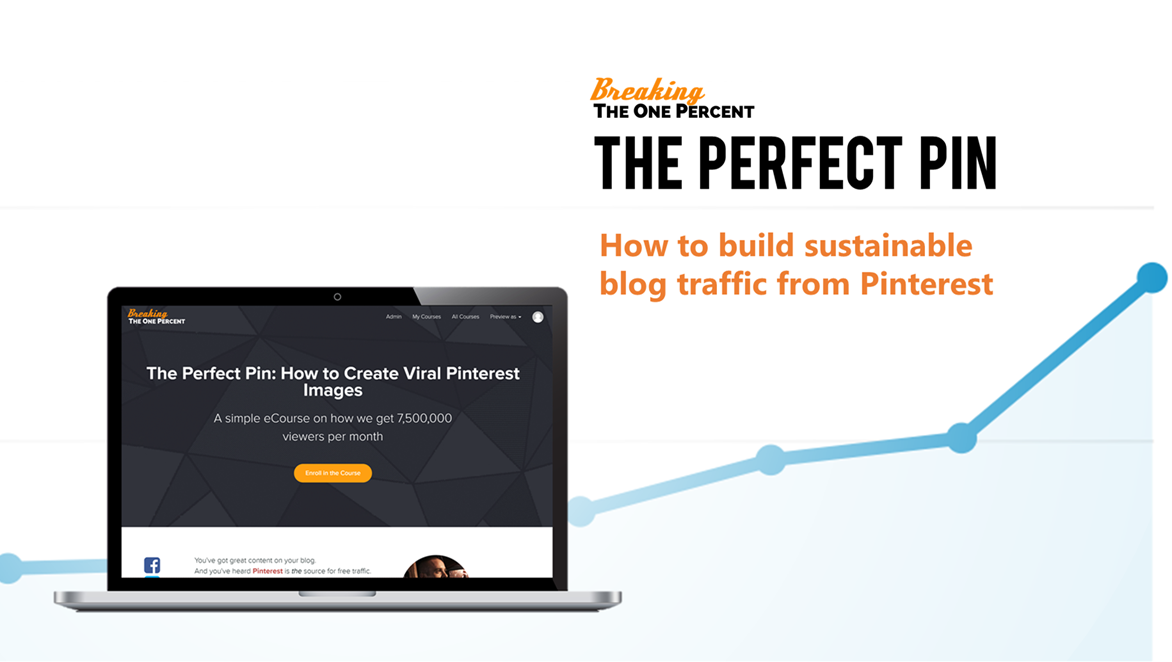 I purchased Traffic Boost Bootcamp just last month, and one simple tip helped me increase my pageviews by at least 20%. While I used to recommend a similar product that I originally purchased for $25, a recent price increase of over 200% pushed me to recommend this one instead.
Ashli of the Million Dollar Mama will help you to maximize the visitors you already have by keeping them clicking around your blog longer.
In addition to giving you several ideas on how to increase your traffic, she also covers SEO basics. She gets at least half her monthly traffic from search engines, far more valuable traffic than Pinterest. Search engine visitors are looking for solutions to their problems, and they are usually willing to buy something to do it.
Get the full course description HERE.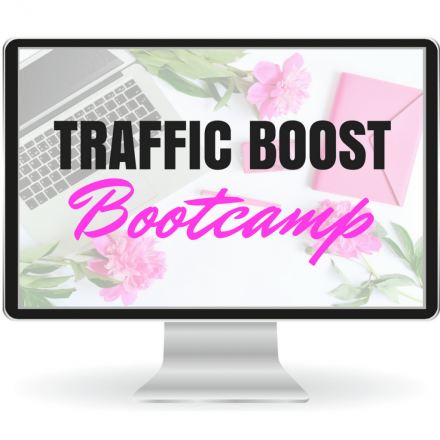 To Increase Blog Affiliate Income
Affiliate marketing is basically selling other people's products, whether that be digital courses created by bloggers (what I'm pitching to you right now) or clothes on Amazon. When I first started blogging, I thought that surely this part would be easy.
How hard can it be? I tell my friends about stuff I love all the time, and a lot of the time, they buy it. Doing the same thing through my blog shouldn't be hard, right?
Wrong! Oh, so wrong.
It's one thing to recommend products; it's a completely different animal to recommend products to people you have next to no relationship with (though you'll build relationship that through your e-mail list and with time).
My affiliate income is slowly increasing, and these recent course additions are the reason.
This course was also created by Carly, author of Pinteresting Strategies. She gives relevant, actionable advice that will help you to increase your affiliate income. While she now earns income from blogging about blogging, she still writes regularly in the mom niche, and most of the information in the course is based on mom niche posts.
Packed with videos from actual blog posts and copies of actual e-mails sent during bundle sales, this course will help you understand what makes people actually buy what you recommend (instead of just clicking and NOT buying, or worse yet, not clicking at all).
After taking this course, people are actually starting to buy what I recommend.
I can see the products they are buying in my Amazon monthly reports, and a lot of them are things I recommended, as opposed to just random things purchased within 24 hours of clicking my affiliate link. I'm cool with that, too, but it's nice to know what I'm saying about products I love is actually producing sales.
Find out more about this course HERE.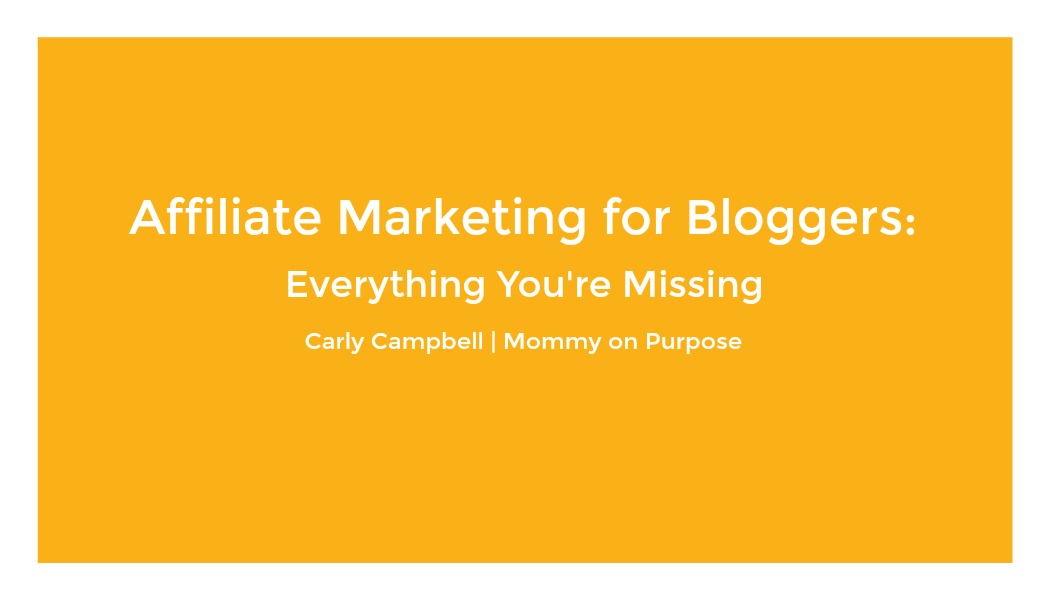 I am bound and determined to make the most of the Amazon Associate's program.
Remember Ashli of The Million Dollar Mama? She earns over $4,000 a month from Amazon, and she wrote this book to explain exactly how she does it.
Even when other bloggers are writing off Amazon and complaining about dropping commissions and too short cookies (if you don't know what that is, ask me ;), I've decided to stop complaining and start learning instead.
I admit that my first time through this book, I dismissed it. I didn't think it was worth the money.
I picked it back up last month and read it again. Now, I understand it so much better! It pairs perfectly with Carly's affiliate course.
Even without Carly's course, if you are interested in increasing your Amazon earnings, I can't think of a more affordable way to learn.
Check out Cracking the Code HERE.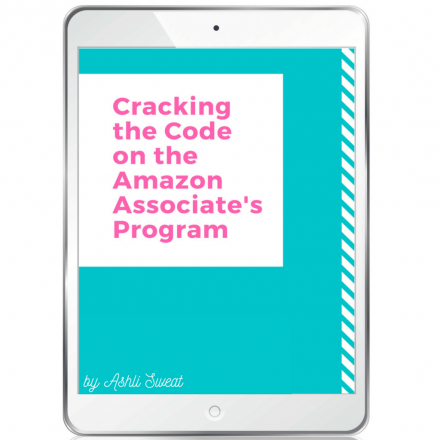 To Maximize Your Blog's E-mail List
I truly wished I could have made Mailchimp work long-term. It's free up to 2,000 subscribers, and when you first start blogging, you just don't have a lot to invest.
For around the price of one month of Convertkit (which I currently use), you can buy this course and learn how to make Mailchimp work for you for much longer than I did.
This is one of the two I did not take myself, but I have interacted with Elna a ton in various blogging Facebook groups. She's awesome! She also keeps her product prices low, which makes me love her even more.
You can bet that if I was still with Mailchimp, I would be taking this courses TODAY.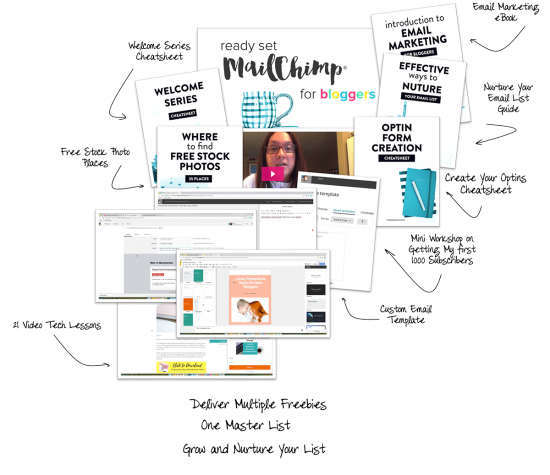 Rosemarie Groner of the Busy Budgeter is one of the reasons I started blogging in the first place. I now know that she is a bit of a phenomenon in the blogging world. She currently earns $20,000 a month from her blog, and she started not even knowing how blogs could make money.
I am on her e-mail list, and she is GOOD at what she does. She builds relationships with her readers. She sends regular e-mails that solve their problems, and she knows exactly how much of her personal story to share and how much not to.
80% of her affiliate income comes from her e-mail list. 80% of her product sales? Also from her e-mail list.
If you want to learn how to build a relationship with readers on your list, this will help.
You can get more information about Date Your List HERE.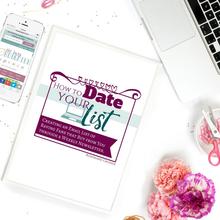 Blogging Beginners: Don't Give Up!
95% of bloggers quit. Don't let that be you.
Start small: buy Ruth's book. But you have to start somewhere!
I hope by sharing these affordable blogging resources, it helps you make better decisions about how to spend your limited resources. I especially hate hearing about mom bloggers wasting money on things that won't help them.
These courses are what worked worked for me. I'll hit $1,000 a month income in June, just shy of 18 months into this blogging journey. I believe I will hit that milestone because 1) I didn't give up and 2) I invested in blogging education.
I know that money is tight, but you need to invest in your blog in order for it to start earning the extra income you need. You don't have to listen to me: there are much more successful bloggers out there!
If you find one you like better and trust more, buy what they recommend instead.
But know that buying a course won't magically transform you into a blogging success. Blogging is a LOT of work: and don't let anyone tell you differently.
You need to actually apply what they teach to succeed. And when that doesn't work try something else.
And if that doesn't work? You try something else.
Invest in your blog, change something if what you're doing isn't working, and don't give up.
Read Next: How to Start a Mom Blog that Actually Makes Money