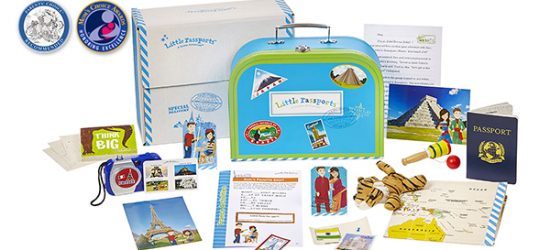 Inside: Get an honest Little Passports review from a homeschooling mom of four so you can know whether it will be a good fit for your family!
Our first Little Passports subscription box showed up in the mail two months ago, and the kids were jumping up and down with excitement.
What kid doesn't love to get not just letters, but ENTIRE BOXES in the mail addressed to them?!
They tore open the box, eager to dive into the activities inside. They examined the shiny blue Little Passports suitcase, flipped through the pages of their new "passport", and sat down together to start on the written activities inside.
They worked steadily through each activity, happily occupied for a good half hour.
What more can a homeschooling mom ask for?
Read More

»
Posted by
June