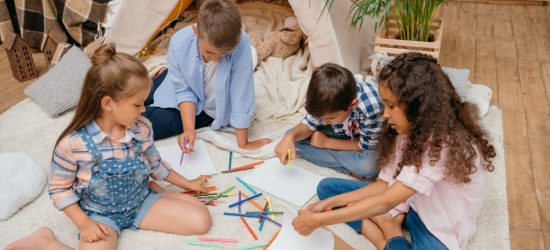 Inside: Nature journaling for kids is a core component of the Brave Writer Lifestyle, as well as a Charlotte Mason Education. But what do you do if your kids don't love it? Here are 10 things to try if your kids don't love to nature journal.
My daughter's homeschool co-op first introduced me to nature journaling. They modeled their in-the-making University Model School closely after a Charlotte Mason education, incorporating living books, copywork, narration, and nature journaling into the curriculum.
We purchased a nature journal at the beginning of the year, and my daughter drew a few beautiful drawings. The rest of the journal, however, remained empty.
When we transitioned to homeschooling on our own, I forgot about nature journaling. The few times I attempted to reinstate the practice were met with resistance. While my oldest loves all things art, the rest of my kids didn't quite see the point of the exercise.
At the time, I was wrestling through my thoughts on unschooling versus relaxed homeschooling, forced learning versus natural learning, so I let it go. I didn't want to force my kids to participate, and I was at a loss as to how to encourage nature journaling without pulling teeth.
Read More

»
Posted by
June