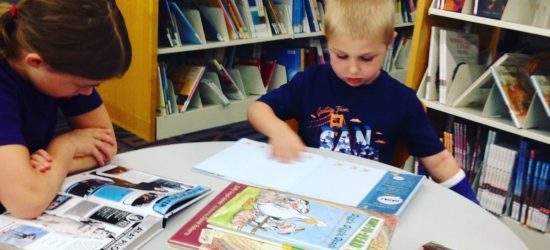 Inside: Decluttering books when you have kids gets complicated fast, mostly due to six common concerns parents have about how fewer books will impact their kids. I'll show you how to declutter books without fear or guilt.
Oh, books. How hard it is to get rid of thee! Next to decluttering sentimental items, I think decluttering books is the most difficult decluttering category ever. Because it is so difficult to declutter books, many people put it off to the very end of their decluttering process.
Not only is it hard to decide what books to keep and what books to give away, the sheer amount of time it takes to go through every single book in your library can be quite extensive! (Most people who struggle with decluttering books are book lovers and have A LOT of books.)
That difficulty multiplies about a hundred times when you have kids. But it's not impossible!
If I can do it as a homeschooling mom of four (homeschoolers are notorious book hoarders), so can you. I'll put all your [very normal] parenting fears to rest and give you the questions you need to declutter books with confidence.
Read More

»
Posted by
June