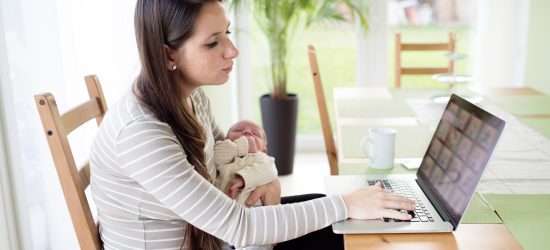 Inside: Transitioning from stay-at-home mom to work-at-home mom can be challenging! These seven tips will help you (and your family) adjust to your new role as work at home mom.
When you first decide to be a stay-at-home mom, no one tells you how it will totally shake you – turn your whole world upside down. Your entire identity changes overnight.
You leave the workforce, and all of a sudden, poof! The pats on the back or congratulations for a job well done vanish.
There's just a screaming baby who needs God knows what (did I change his diaper an hour ago? Didn't I JUST feed him?) and your wonderful husband coming home every day asking what's for dinner.
While those two family members love you to pieces, they don't always thank you for everything you do. Eventually, you adjust and life as a stay at home mom becomes your new normal.
And then, you decide to become a work at home mom, and you have to adjust all over again.
Read More

»
Posted by
June