The fridge in our current rental house leaves a lot to be desired as far as fridge organization goes. The interior has three measly (awful) shelves and two drawers – there's not even a deli drawer!
For months, I lived with a less than ideal, disorganized fridge, but I constantly misplaced items, forgetting about produce or leftovers until it was too late. I definitely needed fridge organization help but didn't get desperate enough to figure out a solution until last week. I finally got fed up with wasting money and time and started brainstorming.
While my dream fridge organization storage containers come from Container Store, of course, the hundreds of dollars I would spend there are probably better saved toward a whole new fridge instead.
The Dollar Store won.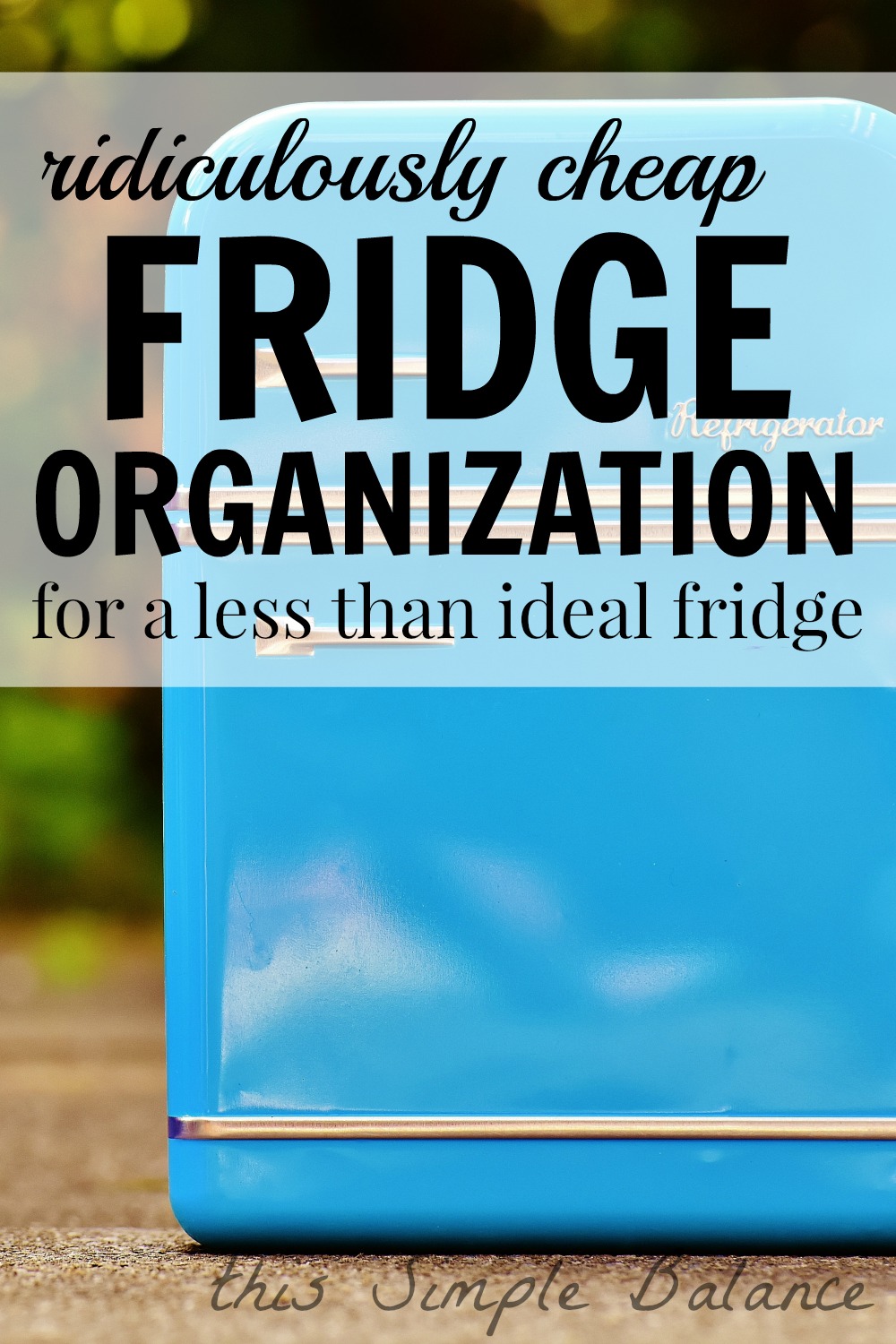 Dollar Store containers are not awesome, I admit. If they will be standing up to major wear and tear storage jobs like toys, look elsewhere, but for stationary storage, they can last a long time. I purchased five containers (11″x14″x3.75″) similar to these ones, but without the handles and not as deep.
Why open bins? Closed, clear bins might look more attractive, but you'll spend so much more time and energy pulling containers in and out. Stick to open for easy access, especially for kids.
It's not gorgeous, but it's practical – easy to clean and fits the space perfectly. Finally, I know what I have and can see everything!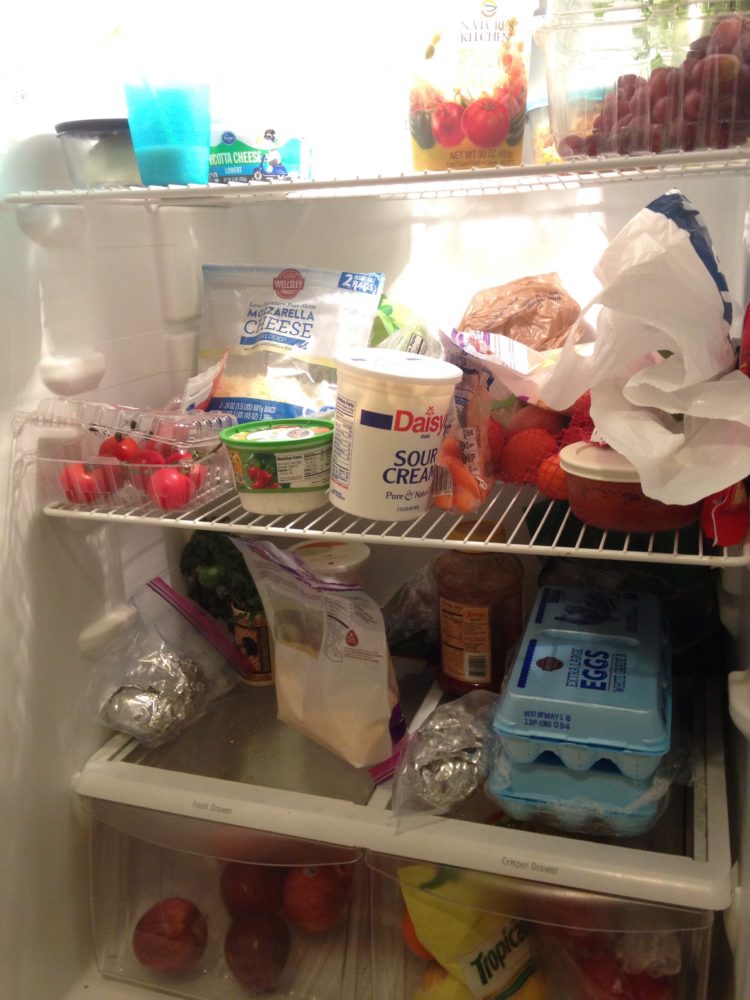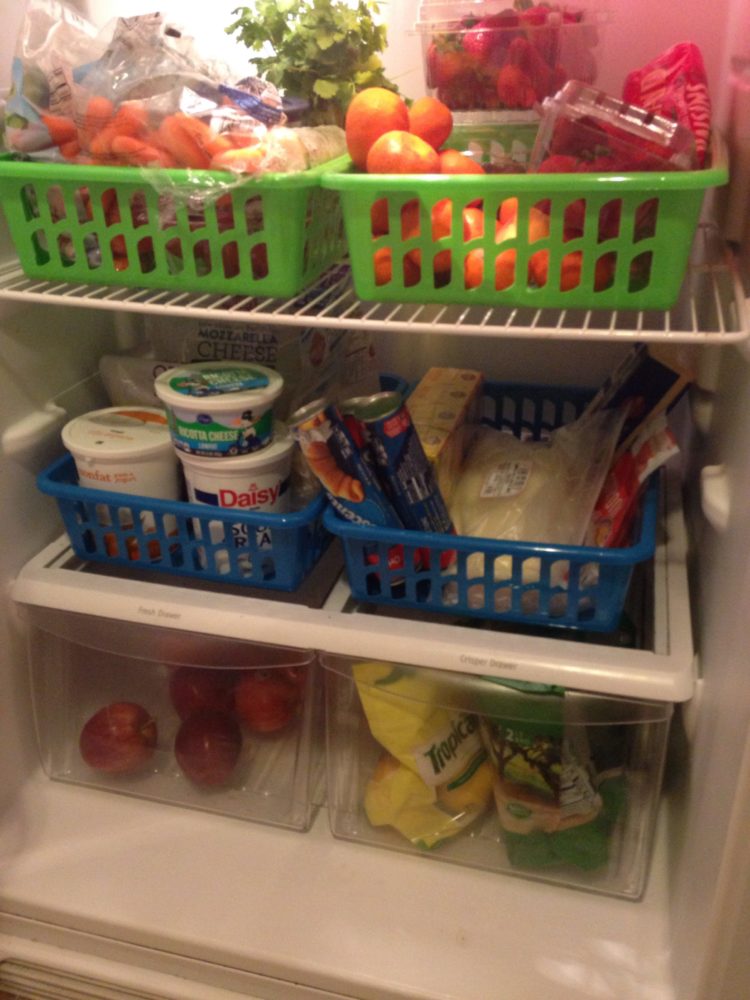 My Simple Fridge Organization System
1) Bottom drawers: apples, lemons, limes
2) Bottom shelf: dairy
3) Middle shelf: produce & other fruits
4) Top shelf: leftovers
I assigned the food categories to shelves in the fridge with purpose. Specifically, I chose the middle shelf for produce because I want fruits and vegetables to be visible and easily accessible to the whole family, the first choice snack.
I may eventually eliminate the bin on the top shelf depending on how cumbersome it is to move leftovers in and out on a regular basis. For now, it gives everything an ordered look and forces me to decide what occupies the precious, empty, "bin-less" space on the top shelf.
Like this idea? Share it on Pinterest! Click HERE.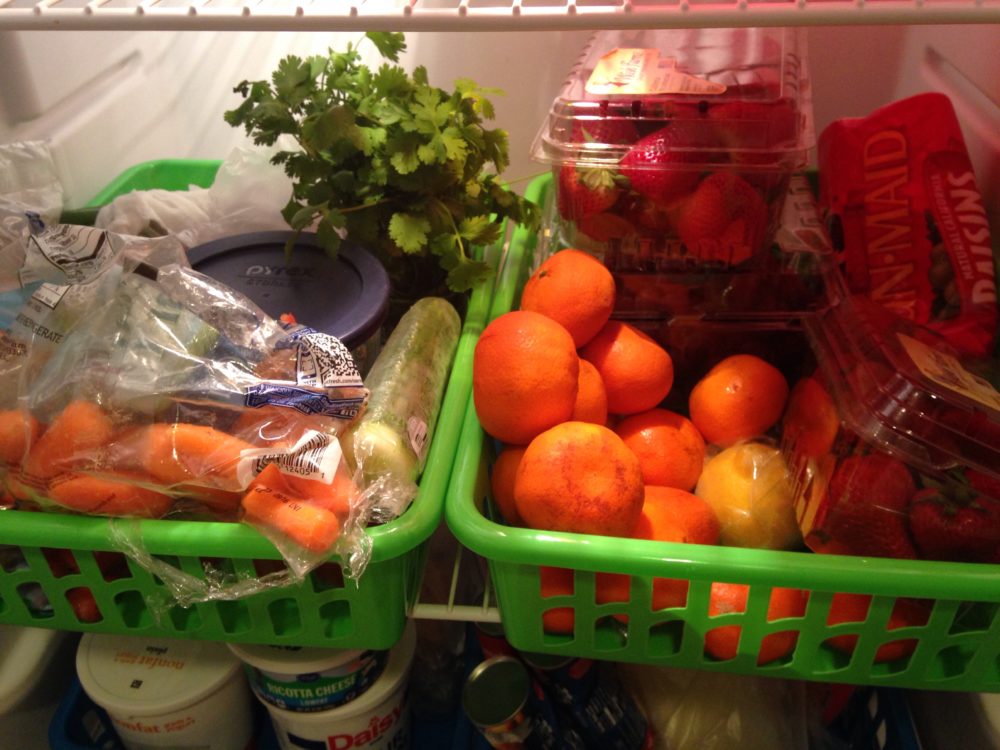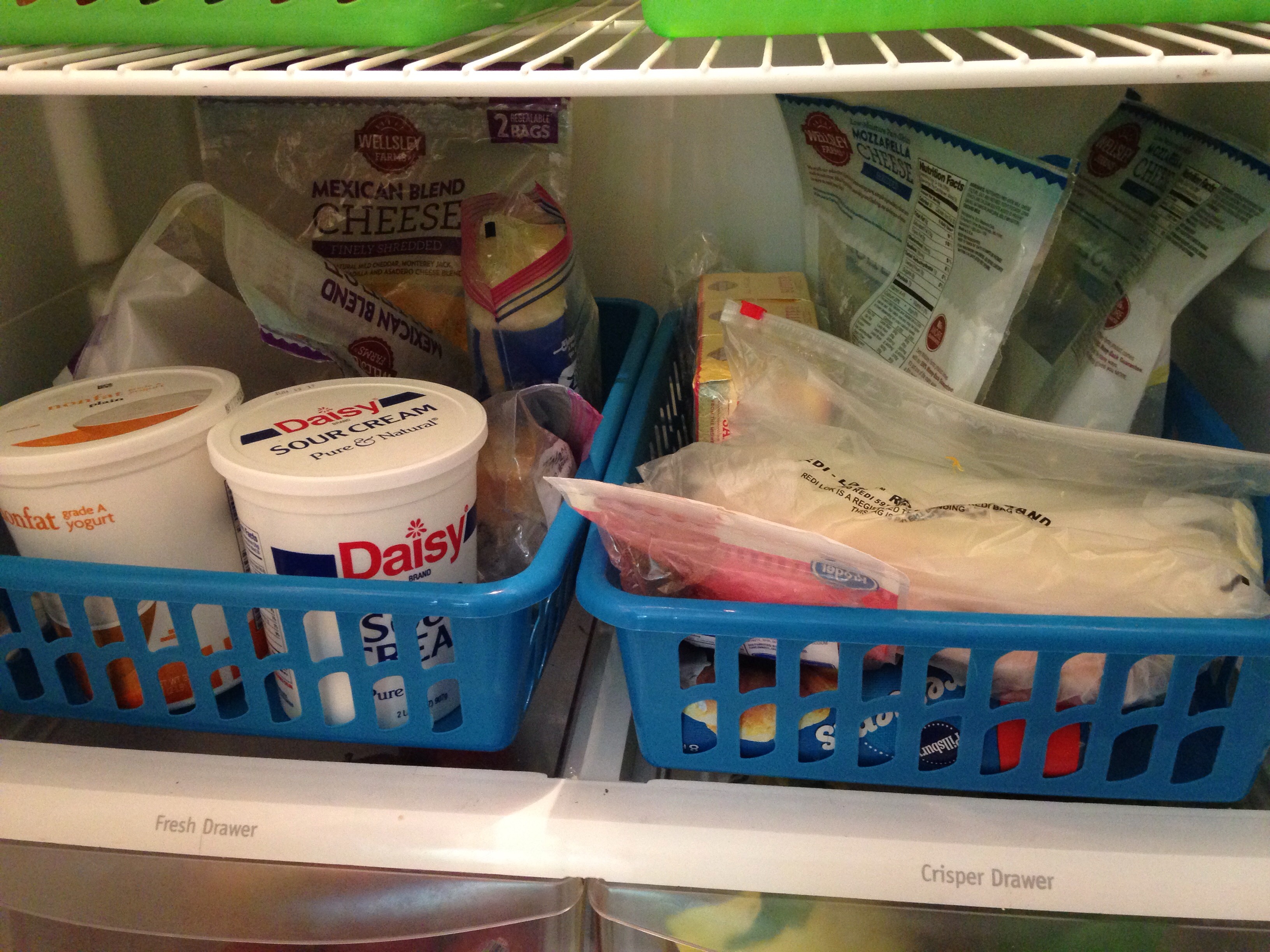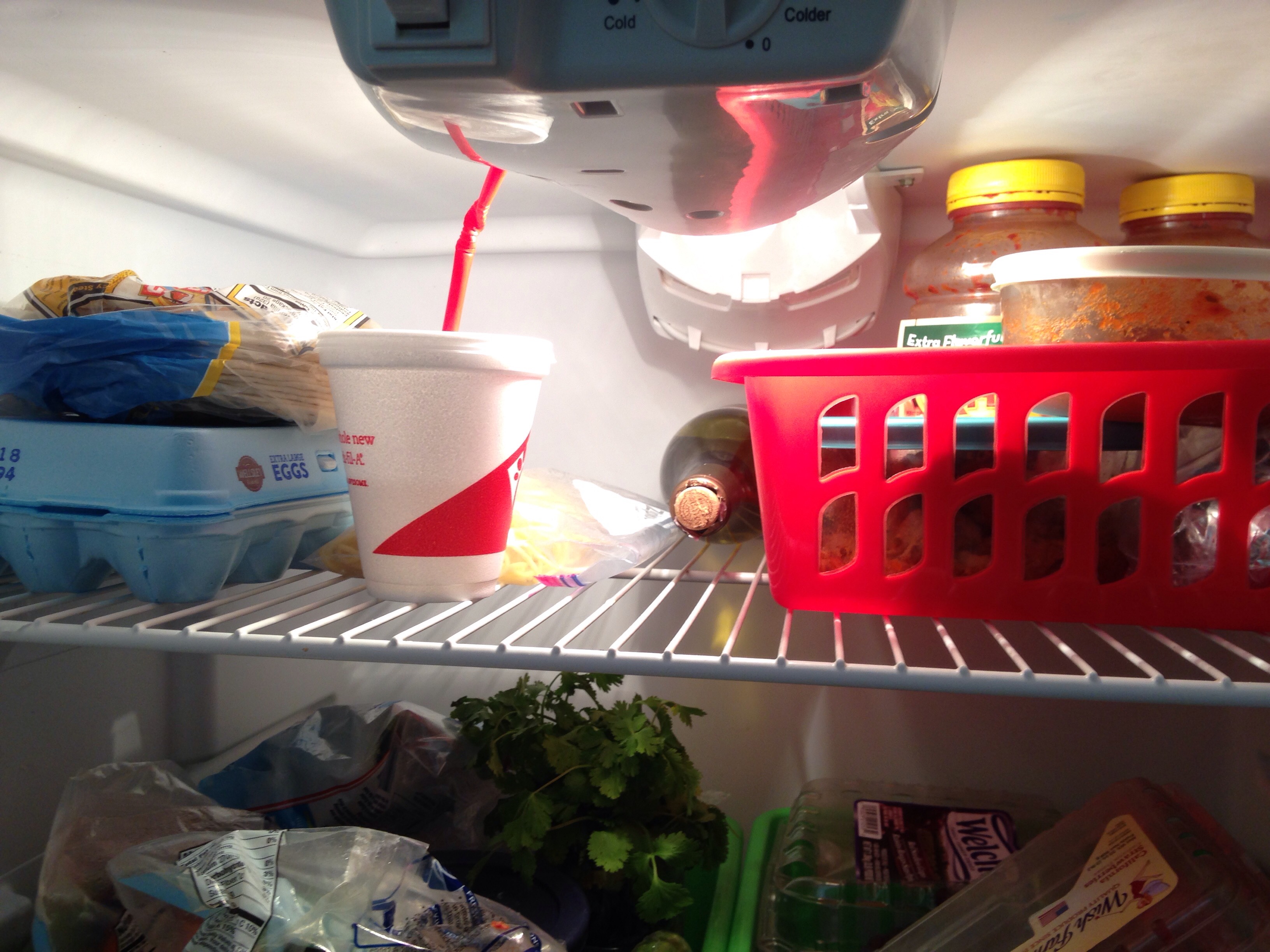 How have you handled a less than ideal fridge?