This post may contain affiliate links. See my disclosure for more information.
Inside: Learn how to save money every month by purchasing items that will eliminate or greatly reduce future monthly expenses.
We lived on one income for eight years. Only after a year of blogging am I starting to earn a few hundred dollars a month, and I'm definitely not relying on that income yet. When I look at our budget and rising prices, I'm constantly looking for new ways we can consistently save money every month.
Especially after I stopped clipping coupons (you can read more about my reasons in this post), I knew that I needed to find other ways to save money long-term that didn't demand the crazy amount of effort that intense couponing required.
I kept thinking, "What can we invest in now that will save us money every month down the road, but relatively passively?"
Related: 52 Ways to Save Money so You Can be a Stay-at-Home Mom
After reading what felt like every article on Pinterest to discover new ways to save money, I decided to focus the majority of my savings efforts on eliminating future expenses. We made several purchases up front (and are saving for a few bigger items) that are gradually increasing the margin in our monthly budget.
We are just starting to see the fruits of our small investments. Five dollars a month and ten dollars a month don't sound like much. But put all those fives and tens together, and suddenly you're saving $200 a month!
Two hundred dollars a month for a whole year equals $2,400 a year.
That's a nice vacation.
That's an emergency fund.
That's debt paid off.
All those little purchases can add up to big savings! You just need to come up with the extra money to purchase the items that will save you money every month down the road.
How to Save Money Every Month
These 12 purchases can make a big difference in your budget! They do involve an up front investment, but they can save you thousands in the long run.
1) Your Own Modem
The internet company makes it sound like such a good idea to rent their modem. It's only $5 a month, they say.
Well, five dollars a month a year later, and you've got your own modem, which will then save you $60 a year for at least two or three years after that.
We just replaced our eight-year-old modem with this one. The $60 up front hurts for a minute, but you'll be thankful in year two.
Potential Savings: $5 a month for the life of your modem
2) An Apple TV or Roku
We got our Apple TV during a Black Friday sale a couple of years ago, and we use it all the time. Between the various apps for kids (Disney NOW, Nick Jr., PBS Kids), Netflix (which we are considering dropping), and Amazon Prime movies, I don't know why on earth we would ever need cable.
Potential Savings: $50 a month
3) An Antenna
Except for the Superbowl, we don't watch sports in our family. To watch the Superbowl, we signed up for a free 7-day trial of FuboTV. You can only do so many free trials though, so I started looking into antennas like this one (how can you go wrong with 98% 5-star reviews!) for things like the Olympics and future sports games.
While we don't love sports ourselves, I know that many families bond over watching live sports together and don't want to give that up. Buying an antenna is an easy and inexpensive solution, giving you access to most sports games through basic cable.
Some people argue, "Just head to your local bar for games you don't want to miss," but the cost of food and drinks adds up quickly. Any money you are trying to save by not getting cable would be spent eating out.
Related: The Super Simple Secret to Stop Eating Out
Make sure to read the reviews before purchasing an antenna, but this up front purchase will hurt much less than the others. You can't beat an easy $25 investment to save so much money every month!
Potential Savings: $50 a month
4) Pyrex Food Storage Containers
Just over five years ago, we received an Amazon gift card from my in-laws. I used it to invest in Pyrex glass storage containers with lids.
It was one of the best investments I've ever made.
Before Pyrex, I was replacing tupperware every 4-5 months. My husband loves leftovers, but reheating in plastic tupperware at work made him squeamish. As soon as I replaced all our tupperware with Pyrex? All of a sudden he happily took dinner leftovers for lunch every day, easily saving us at least $15 a week in eat out spending.
Another advantage is you can actually see the food that is stored in the containers.
How often have you forgotten about leftovers or fresh veggies, simply because it was stored in an opaque container? That's money down the drain.
Pyrex storage containers are also easier to clean and can last forever, if you care for the lids properly. While they do say they are microwavable, I recommend keeping the lids out of the microwave (learn from my mistake!).
(I also bought these take and toss snack cups for kid snacks – saves us a ton on ziploc bags!)
Potential Savings: $65 a month
5) A Nice Coffee Maker
Before we owned a nice coffee maker, I regularly walked down the street to get Dunkin Donuts coffee.
It was SO easy to put the baby in the stroller and walk down there (it was literally a two minute walk). The lukewarm, at on the burner too long coffee was super easy to walk away from – YUCK.
When my mom offered to buy me this nice coffee maker, I took her up on the offer. The thermos kept the coffee warm, as opposed to the hot plate in older coffee makers (that actually burned it, instead of just warming it).
Finally, I could make good coffee every single day. Access to good coffee dramatically reduced my desire to head to Dunkin Donuts. Most of the time, I thought my coffee was better than theirs.
Fast forward three years to when I received a Keurig for Christmas. Now there is absolutely no temptation to head to Starbucks.
I get a latte twice a year, maybe – three times at most.
Get yourself a nice coffee maker. Buy a simple milk frother, like this one, and a nice to-go coffee cup if you really miss the coffeehouse experience. When you have coffee you love at home, saying "no" to coffee out is so much easier.
Potential Savings: $100 a month
6) Foam Soap Dispensers
You can save a ton of money by turning regular soap into foam soap, especially if you have kids. They go through soap like crazy!
We buy this concentrated soap and dilute it using this recipe to make our hand soap. You can simply buy plastic soap like this one and reuse the container, but you can also invest in glass soap dispensers that will last longer.
(Grove Collaborative just started selling beautiful foam soap dispensers!
How much time you spend at home will affect your potential savings. Because we homeschool and I work from home, we are home all day every day. Between what actually makes it onto little hands and what ends up on the counter, we go through a LOT of soap.
Switching to foam soap allows for kids pumping a few extra times without me going crazy.
Potential Savings: $5 a month
7) A Quality Toothbrush
Dental bills are the worst, aren't they? No one likes to go to the dentist or pay for dental work.
It's the last thing on everyone's list of things they want to spend money on.
That being said, avoiding going to the dentist for cleanings and small fillings can lead to much bigger problems. Those big problems (I'm lookin' at your $800 root canal) can be prevented by using a quality toothbrush. Oh, and flossing, of course.
A quality toothbrush removes more plaque, which prevents more cavities. Especially if you already know you have teeth that are prone to cavities (some people are), you need to invest in one of these toothbrushes.
You'll thank me years from now!
Potential Savings: Hard to Quantify, but probably $50 a month
8) Cloth Baby Wipes
While I regretfully never jumped on the cloth diaper band wagon, I did recently decide to cut our use of disposable baby wipes by purchasing these cloth baby wipes. I have yet to use them on a bum, but I do use them in the kitchen for after meal toddler clean-up all the time.
That's where we used them the most. We now use as little as three disposable wipes a day, so we only need a little more than one pack a month.
Potential Savings: $2.50 a month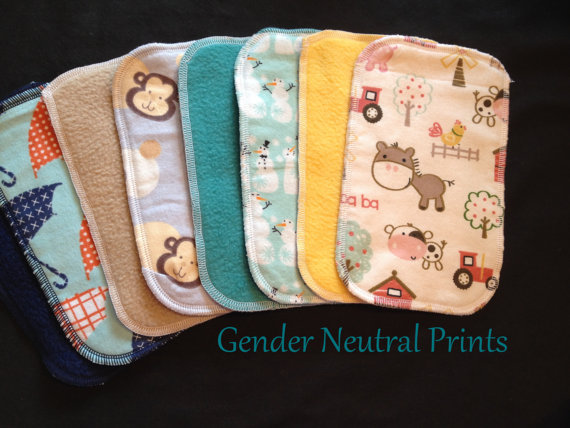 9) Cloth Diapers
This is one I wish I had done with baby number one. Even though cloth diapers completely grosses me out, the amount of money we would have saved four kids later probably would have made the gross factor worth it.
With the initial cost of the diaper covers and inserts, you also need to purchase a sprayer attachment. If you plan on having more than one child, investing in cloth diapers is definitely worth it.
You can find used lots of cloth diapers on Ebay or Craiglist. Children's consignment stores are another place you can find discounted sets.
Potential Savings: $35 a month
10) Paperless Towels
Last summer, I decided to try a paperless kitchen, and I'm so glad I did! We haven't purchased paper towels since August and probably won't need more for another month or two. I still use paper towels for things like bacon grease and disgusting kid messes (think any bodily fluid).
Going paperless wasn't nearly as difficult as I thought it would be. You can read more about why I think every mom should try a paperless kitchen in this post.
You can use ripped up t-shirts or cheap washcloths initially, but we invested in these double-ply paperless kitchen towels by generationMe. They are far more absorbent than the t-shirts we started with.
Potential Savings: $10 a month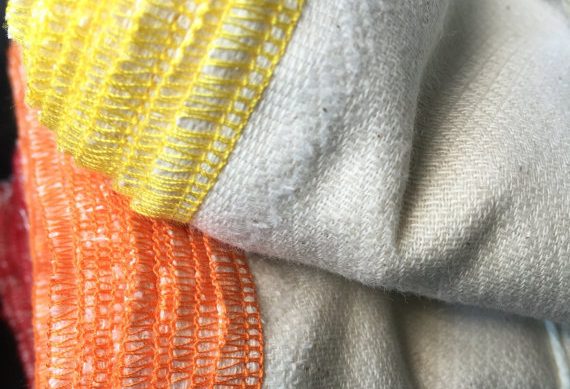 11 ) Cloth Napkins
We haven't bought napkins in years. We simply used paper towels (and unpaper towels and cloth baby wipes). Thrift stores are a great place to find linens for cheap, but you can also purchase them new on Etsy. Since becoming a small business owner (this blog), one of my favorite things to do is support other small business owners!
Potential Savings: $5 a month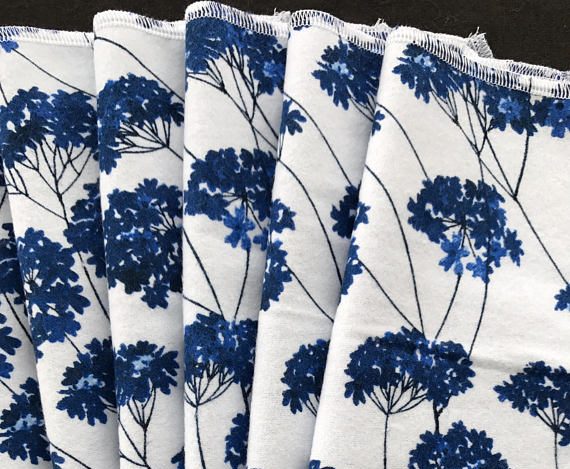 12) A Deep Freezer
We are still saving for this big purchase, but I think it will help us a lot of money on groceries. A deep freezer allows you to take advantage of great sales, especially on meats and frozen produce.
We eat a lot of chicken and drink a lot of smoothies. Being able to stockpile chicken and frozen fruit at rock bottom prices is the easiest way for us to save money on groceries (I'm all about easy savings). I have also always wanted to take advantage of buying meat in bulk through Zaycon Fresh, which isn't possible with a tiny freezer.
Potential Savings: $50 a month
The Benefits of Saving Money Effortlessly
Investing in some of these items might hurt your budget at first. However, I am certain that months from now, you will be able to breathe a little easier.
You'll have more wiggle room in your budget.
You will be able to save more money every month with less effort, and that's my goal for every family living on a tight budget. As the cost of living increases and salaries can't keep up, making ends meet while growing your family can be so challenging, tiring and discouraging.
Finding easy ways to save money every month will give you back the energy you need to take care of your babies or earn more money from home (or both!).
Happy saving!
Read Next: 14 Things We're Not Buying to Make Ends Meet