Inside: How to give your child a second language with online Spanish lessons (no travel required)!
I love the idea of my kids learning another language. Except it's been just that – a nice idea.
Oh, we've tried several free online language learning programs. They provide basic exposure, and my kids do retain some of what they've learned.
But nothing can compare to having a fluent and/or native speaker to talk with. Native and fluent speakers confirm when your accent is off, when you're mispronouncing a word, when you're using a phrase incorrectly (even though it might technically be correct).
During my Deaf Studies undergraduate degree, I spent hours learning American Sign Language. Our teacher? 100% Deaf and fluent in ASL. Classes functioned in total silence, so you can bet that we picked up sign language faster than fast! We became close to fluent in two years.
So I knew from experience that conversation was critical to my kids actually becoming fluent in another language, but I wasn't really sure how to get that for them (especially as a one car, homeschooling family who spends most of their days at home).
THIS POST PROBABLY CONTAINS AFFILIATE LINKS. AS AN AMAZON ASSOCIATE, I EARN FROM QUALIFYING PURCHASES. YOU CAN READ OUR FULL DISCLOSURE POLICY HERE.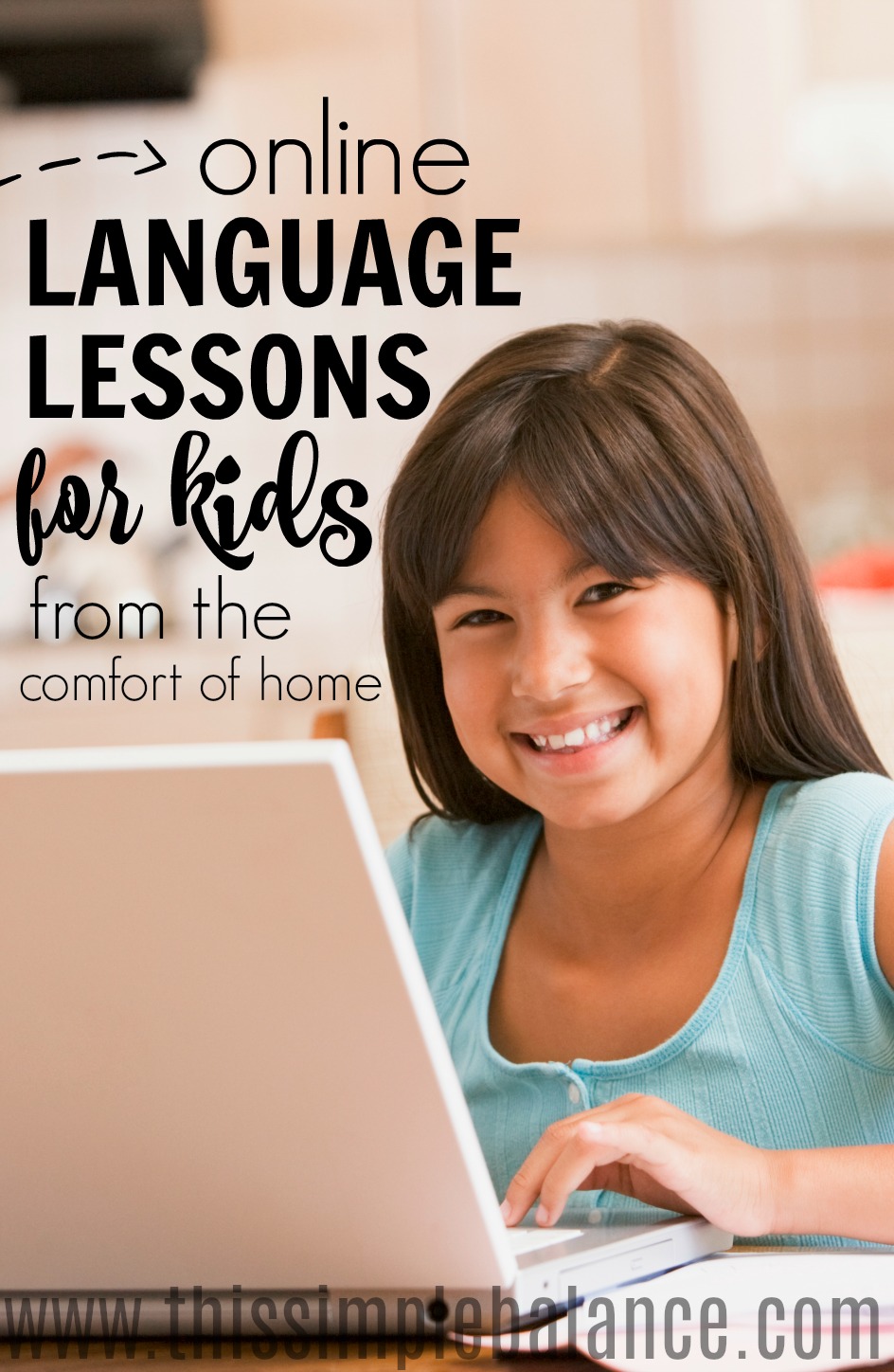 This post was sponsored by PandaTree.com. I was given access to the program for free and compensated for my time. I was not required to give a positive review, and all thoughts and opinions are 100% my own. Please see my full disclosure for details.
My Daughter Loves Languages
Since she was little, my oldest daughter has loved languages! She was making up pretend languages since she was two. We took her to Indonesia when she was three, where she loved trying out Indonesian phrases. Just last year, she wanted to learn French, so we used a free online program to get the basics.
Even though I often worked through the lessons with her, I certainly don't know French any better than she does. I was a beginner just like her! I wasn't confident enough to attempt regular conversations in French to practice, that's for sure.
The next language she wanted to try was Spanish, which was perfect timing! A few days after she expressed interest, we were offered the chance to try online Spanish lessons with PandaTree.com.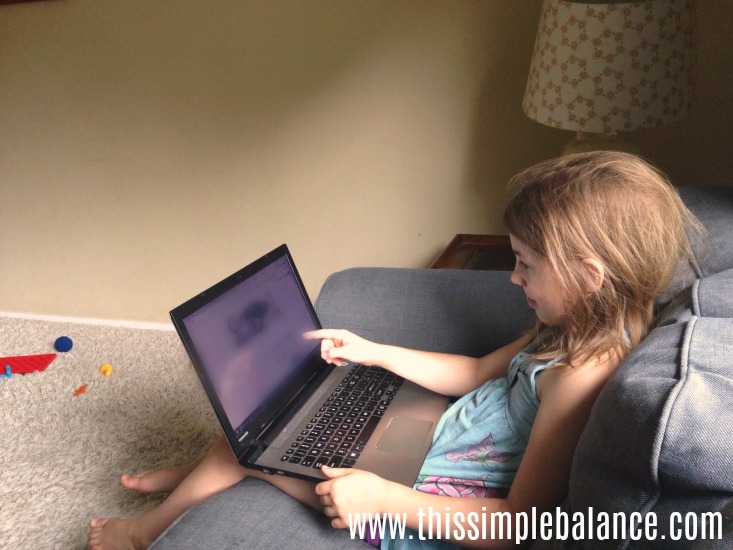 Online Spanish Lessons with PandaTree.com
About a week in advance, I visited PandaTree.com to select our tutor at times convenient for our schedule. I was impressed at both the number of choices of tutors and the times available. They had tutors available at all times of the day – before school, evenings, during the day for homeschool students.
After setting up our sessions (25 minutes per session) and confirming that our audio and video worked properly, my daughter excitedly waited for our tutor. Our tutor spoke Spanish right from the start. She immediately engaged my otherwise slow to warm up child, helping her understand the basics of making introductions. She was warm and enthusiastic, and she knew exactly how to encourage my daughter to speak in Spanish!
Every time my daughter responded in English instead of Spanish, the tutor gently encouraged her to respond in Spanish ("En Espanol, por favor!"). If my daughter truly did not know the answer, she felt comfortable saying so, and the tutor patiently and kindly refreshed her memory.
They spent the first ten minutes on vocabulary and conversation basics and used the last fifteen minutes to play an interactive "board game" (the game appeared on the screen to the left of the video feed) together.
This was my daughter's favorite part! The game was both fun and educational, reinforcing the vocabulary they learned during the first half of the session.
She eagerly looked forward to her second session! You can tell that PandaTree.com does a great job vetting its tutors. Most of the tutors are experienced teachers, and they all spend part of the interview process in practice sessions with students. PandaTree.com wants the best tutors who can make real connections with kids, tutors that kids really look forward to talking to week after week.
I stayed close by for the first session in order to help with the technical side of things – showing Lily how to work the mouse in order to do an activity on a drawing pad on the screen, for example. But once she was comfortable with the technical aspects, she was able to do the second session all on her own.
I got to take a break with a hot cup of coffee while she learned Spanish – and that is amazing as a homeschool mom!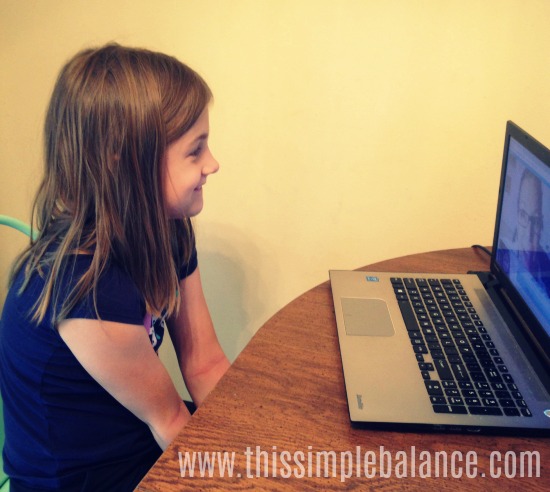 Why We Love Online Spanish Lessons for Kids
As homeschool parents, we take so much of our child's education on our own shoulders. Online Spanish lessons allowed Lily to get quality instruction from a fluent Spanish speaker without me needing to speak the language at all!
Bonus? There's no travel involved! A big part of why I started homeschooling was choosing a less hectic schedule.
Besides the fact that we are a one-car family, I didn't want to spend the little years carting four kids around to school and activities. I didn't want to have to wake up some children early in the morning (or a nap) in order to accommodate a school's schedule.
I wanted the freedom for my kids to enjoy a slow, simple childhood – you don't get a second one, after all.
PandaTree.com is perfect for homeschool moms who want their kids to learn a second language from the comfort of home at times that work for them. It gives you a break, and your child gets to learn from an fluent speaker.
Plus, there are games and activities on the child hub at PandaTree.com where he can practice in between sessions. All that extra practice helps him to retain even more language – again, at any time that suits your schedule.
Related: Why Homeschool? The Best Non-Religious Reasons
More About PandaTree.com
PandaTree.com offers live, one-on-one, online foreign language lessons for kids in both Spanish and Mandarin. Lessons are available to students of all skill levels, from ages 5 to 15. Designed to be engaging for kids, PandaTree.com's curriculum includes content modules, videos, interactive games, songs, and even 3D virtual tours. These extras allow students to put their Mandarin or Spanish skills to work in virtual settings.
Parents choose the tutor, the time, and the frequency of lessons, and online scheduling is convenient and easy. There are no ongoing commitments, lessons can be cancelled or rescheduled 24 hours in advance, and there is a money back guarantee.
How to Try Online Spanish Lessons
We had a great experience with PandaTree.com and highly recommend it to homeschool moms wanting their kids to learn a second language.
You can follow PandaTree.com on Facebook, YouTube, and Twitter.