Should I Start a Blog? The Honest Truth About Blogging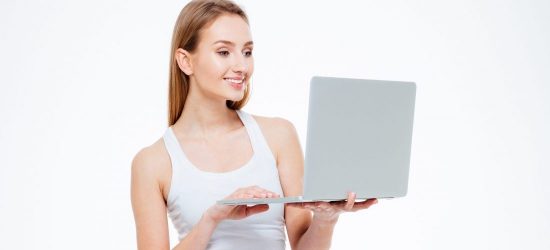 Inside: Have you ever wondered, "Should I start a blog?" Is that really a good idea? Get the honest truth about starting a blog and an affordable resource that can save you so much frustration if you do decide to start a blog.
"Should I start a blog?" As I pondered this question for the millionth time, I read my favorite blogger's e-mail again, double checking the numbers following the dollar sign.
Wait. You can make how much money blogging?!
I already loved teaching friends helpful tips and tricks – from how you can afford to be a stay at home mom to parenting tips to homeschooling advice. Sharing the things that made my life easier came so naturally to me.
And I can get paid to do this? From home? On my own time?
Count me in!
Almost one year into this whole blogging thing, I've learned that yes, you can make money blogging.
I've also learned that it's not as easy as it looks.
Pin me!

The Honest Truth About Starting a Blog
A small percentage of mom bloggers are just pure blogging naturals. They come to the blogging world with necessary skills (writing, marketing, etc.) and/or are really lucky. They either start with a large audience already, hit the right wave on Pinterest, or know just what to say to convince another mom that she needs XYZ product right NOW.
Now don't get me wrong – they do work hard. But I truly believe they already have the necessary prerequisite skills to be a successful blogger, or they land in the perfect niche with a unique and wildly successful take on popular topics.
Those few who achieve a full-time income by the end of their first year of blogging are the biggest cheerleaders for every other mom to start a blog, too.
The rest of us? Well, we put in a TON of blood, sweat, and tears into our blogs and watch the numbers go up little bit by little bit.
I say this not to scare you away, but to be real.
As one who got into blogging believing I would be earning at least a thousand dollars a month by the end of the first year, I want you to know that while that could happen, it's neither probable nor a guarantee.
I'm pretty over the "start a blog in 15 minutes" or "start a blog in one afternoon" posts.
Blogging is NOT a get-rich quick scheme. And when I say that, I mean it could take you far more than a year to gain real traction with your blog.
Related Content: How I Went from 3K to 43K Pageviews in Just One Month
Keep reading though – there is something you can do to speed up the process (that I wish I had when I started my blog)!
What You Need to Be a Successful Blogger
Blogging takes passion about your chosen topic (not just a desire to make money), a fierce commitment to persevere, a love of learning, and a willingness to try new things when something isn't working.
There is so much more to blogging than write a post and press publish! Oh, how I wish it were that simple.
Turns out even the writing is complicated. Writing a blog post is vastly different than writing a college paper or a book. You need to learn how to tell a story, but not such a long story that you completely lose your readers attention.
After all, they are coming to your blog to find the solution to a problem. Your story can help them understand why you can offer them a great solution, but if it goes on and on, they stop believing you are ever going to offer them a solution, and away they click.
It's a fine line, and it takes some bloggers longer than others to find that balance.
Besides actually creating posts people want to read, starting a blog involves:
Choosing the right blog name (which will save you a lot of pain later when you want to change it)
Figuring out how to set up your blog with a theme that is both desktop and mobile-friendly.
Knowing which plugins to use (and which ones NOT to use – like the ones that will completely break your site)
Learning how to actually get people to find and read your blog
Knowing how to make money once you get people to come to your blog in the first place
And the list goes on and on and on.
If all of that sounded like Greek to you, that's o.k. It was Greek to me, too. Learning all of those things (and more) took many, many nights working until 2 a.m., and many tears of frustration – especially when the technical stuff just wasn't working.
BUT, you can save yourself a lot of those late nights and tears of frustration.
You can start with an affordable resource that will walk you through starting your blog – step by step, holding your hand in those early days of uncertainty, when everything is unfamiliar.
Should I Start a Blog? Here's 5 Good Reasons
If I haven't talked you out of starting a blog, here are 5 great reasons why you should start a blog.
You "meet" (online) amazing people you would never meet otherwise.
You can earn extra money for your family.
You can use it as a springboard for a virtual assistant business or freelance writing career.
You have a platform to share your thoughts and ideas with other adults (because telling your two-year-old all those things gets old).
Even if you start small now because your kids are little, you will have more time later to invest in something you've already built.
Through blogging, I've met some amazing people. The blogging community is unlike any I've ever encountered. The majority of bloggers are excited for you to succeed and eager to help.
Blogging has also opened my eyes to the amazing potential of the internet. There are so many other ways besides blogging to earn an income from home, and so many other moms are doing just that. In fact, I'm breaking into the world of freelance writing next year, something that would not have been possible without a blog as my portfolio.
Blogging can open so many doors!
Related: Blog Income Reports from a Small Blogger
The Best Course for Brand New Bloggers
I received access to Blog by Numbers for free in exchange for a review. All thoughts and opinions are completely my own.
Unfortunately, when I first started blogging, the only blogging course I knew of that systematically walked brand new bloggers through all things blogging was Elite Blog Academy (EBA) – and it cost $800.
Yes, $800.
I just couldn't swing that much money at the time, and many brand-new bloggers can't and shouldn't.
While others may disagree, several bloggers I spoke with who have purchased EBA mentioned it would have been an overwhelming course to take as a brand-new blogger. They are glad they waited until they were more established before diving into EBA.
What very brand-new bloggers need is someone to walk them through coming up with the perfect blog name, the technical side of setting up your blog (so it doesn't break), the very basics of writing your first posts, how to create images and market their blogs on Pinterest, and the very basics of monetization.
That's what Blog by Numbers does: help brand new bloggers get started on the right foot.
It won't teach you everything you need to know about blogging (nor does it claim to), but it will teach you all those things that are critical in the first couple months of blogging.
What You Get in the Blog by Numbers Course
Blog by Numbers takes you step by step through starting a blog. The course is comprised of both text and video instruction.
Blog by Numbers will help you:
Decide on a blog niche
Choose the perfect blog name
Actually start your blog.
Add plugins to your blog to help it load faster.
Install a free theme (what makes your blog pretty and user-friendly).
Learn how to navigate WordPress (where you write your posts).
Learn the basics of writing posts, including headlines and post ideas.
Use Pinterest to drive traffic to your blog.
The basics of getting traffic from Google.
Make it easy for other people to share your posts.
Learn how to create beautiful images for your posts.
Get a basic overview of how to monetize your blog from the start.
The course creator and instructor – Suzi Whitford – is one of the most down-to-earth moms and business owners I have encountered online. When you read her course and watch her videos, you immediately connect not only with Suzi's contagious enthusiasm for blogging, but also with her realism as a mom of three little ones.
She breaks everything down for you in manageable steps. Even as a blogger with ten months under my belt, I've picked up new tips and tricks from this course that I wish I had known several months ago!
Why You Should Invest in Blog by Numbers
You CAN take the DIY blogging route (I did), but I would never recommend it to anyone. I spent hours and hours digging through all the free stuff to figure out what would actually work.
I bought a theme that was NOT mobile-optimized, broke my blog with unnecessary plugins, and couldn't for the life of me figure out how to set up my menu.
It took sorting through so many posts from people who maybe knew what they were talking about to find the information I needed. I could have had it all put together for me for a fraction of my start-up costs.
Blog by Numbers would have saved me SO much time (and money, and energy, and frustration).
Who knows? Maybe I would be making a full-time income from my blog right now (instead of only a few hundred dollars a month) if I had taken this course right away.
"Should I Start a Blog?"
Back to the original question, should you start a blog? Well, you could spend forever asking, "Should I start a blog?", wondering if you can do it or should do it.
Or, you could just start a blog. Just do it! Just start.
The worst that can happen is that you figure out it isn't for you. The only way you can know for sure is if you try.
When you do start a blog, I strongly encourage you to get Blog by Numbers before you even start. It will save you HOURS of time, energy, and frustration.
Ready to start your mom blog?
Head to How to Start a Mom Blog that Actually Makes Money NOW.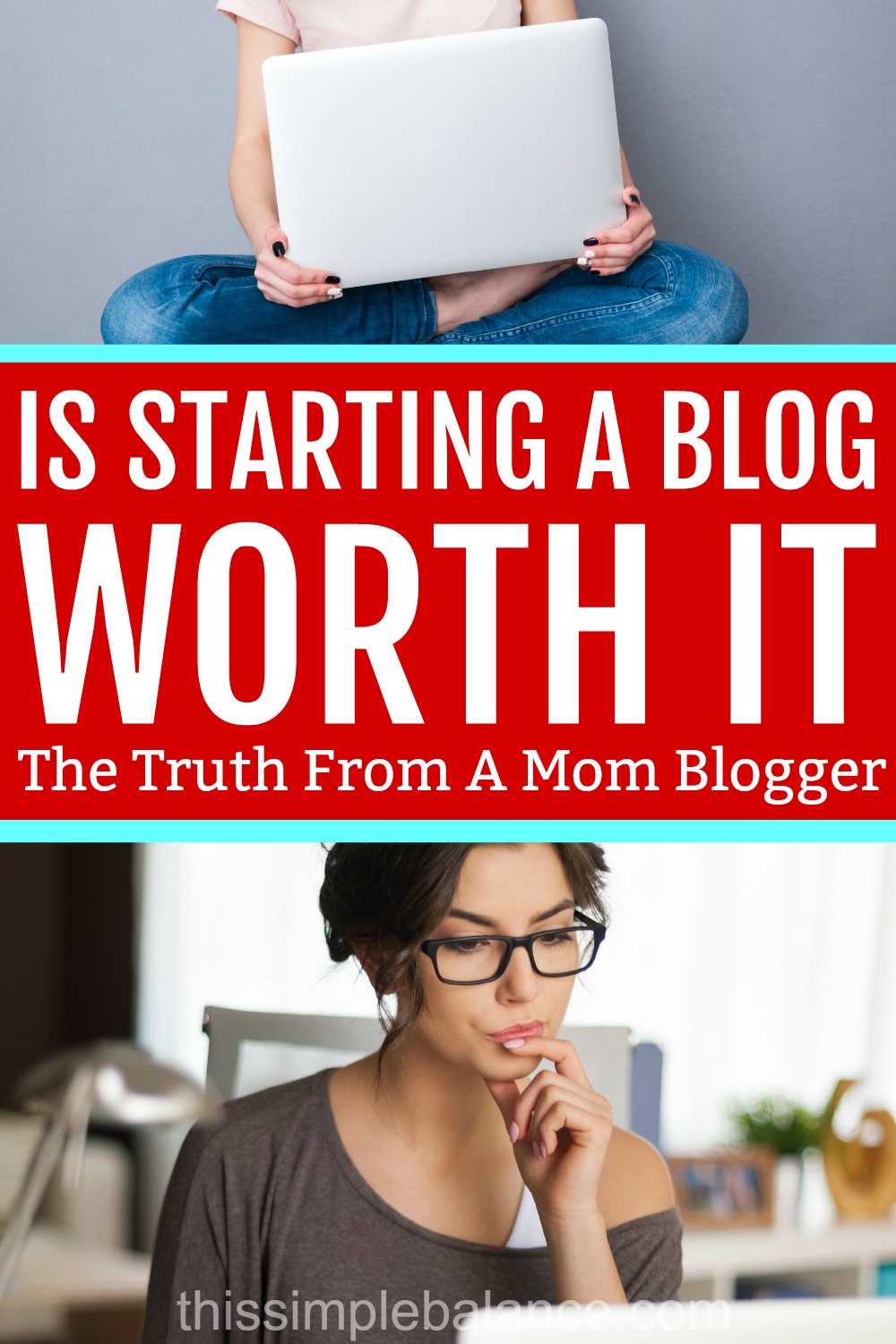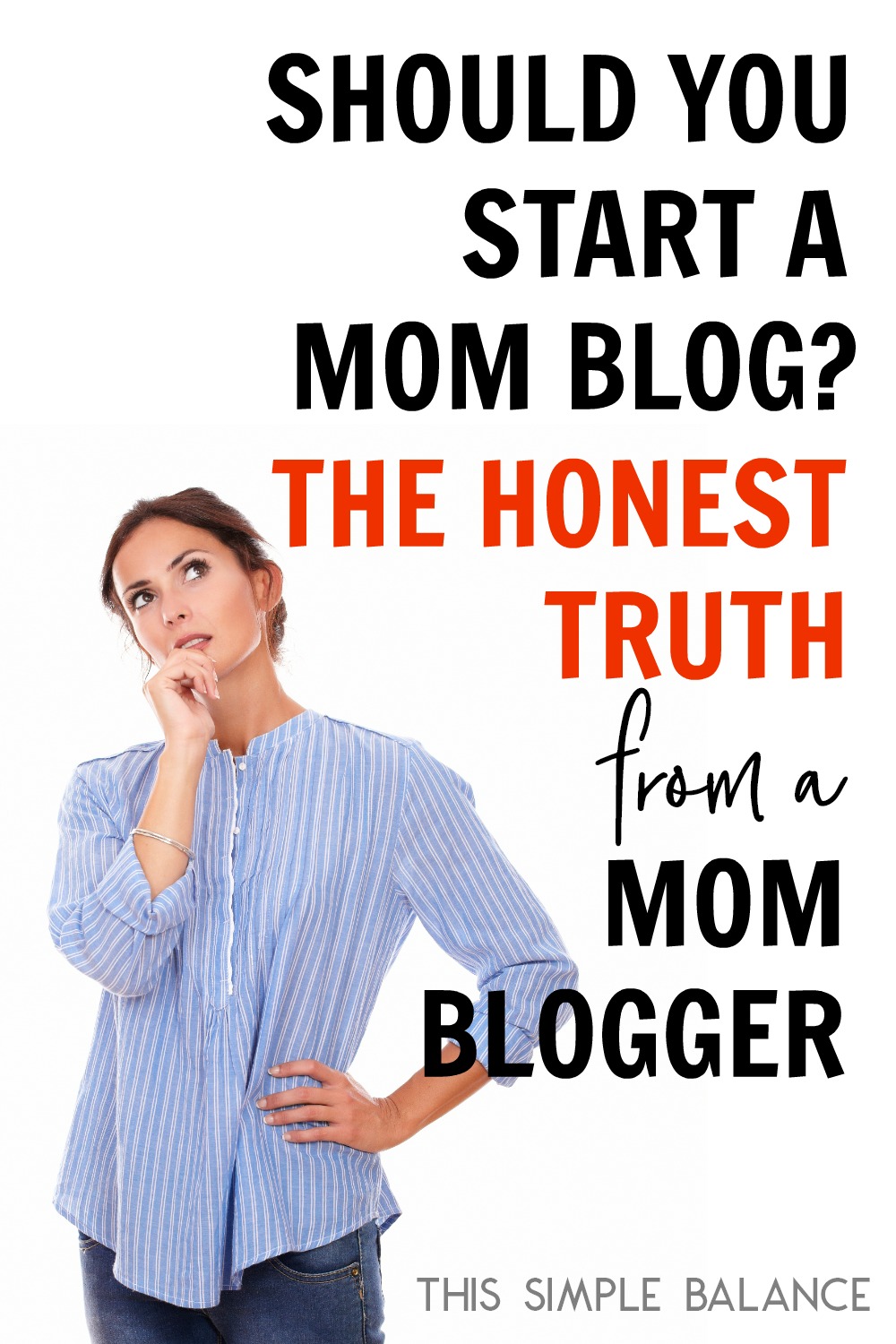 Posted by
June