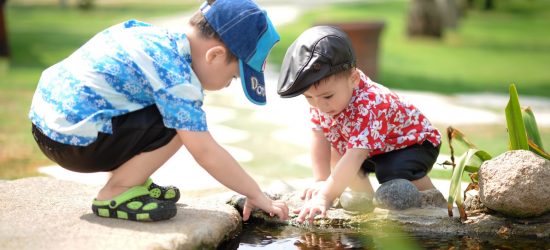 Like many others who start homeschooling who have no prior experience, I once thought of school as just workbooks and textbooks and sitting at a desk (kitchen table) for hours. I way overcomplicated homeschooling the little years.
This style of homeschooling just didn't work for us. I hated it, and my daughter hated it (the only one in formal "school"). I especially hated the constant interruptions from the younger ones all day long.
In order to make homeschooling work with this many little kids in this season of life, I had to redefine what "learning" looked like. Now, instead of feeling guilty for not doing all those workbooks, I've realized that all the things we do now are super legitimate learning. These things actually allow my kids to surpass their grade level learning and be in school every day.
Kids are wired to learn, to love learning in fact, if we only get out of their way and let them.
Read More

»
Posted by
June Doran