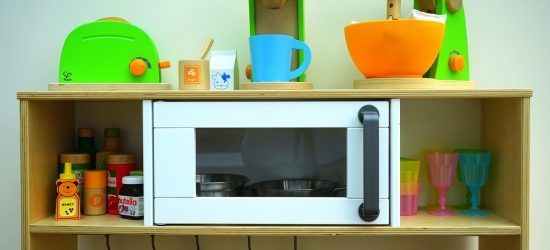 Creating an environment that encourages pretend play can feel daunting in our screen-filled world.  Many parents who want to foster their child's imagination think a play kitchen is an essential toy for encouraging creative play.  In fact, play kitchens are now commonplace, found in most homes with young children.
I fell for it too – believing a play kitchen (and other props) to be absolutely necessary for my kids to play pretend.  
As my daughter approached three years old, I started looking for the perfect play kitchen.  Home aesthetics are important to me, so I prioritized the ones I could handle looking at every day in our small apartment.  
Read More

»
Posted by
June Doran