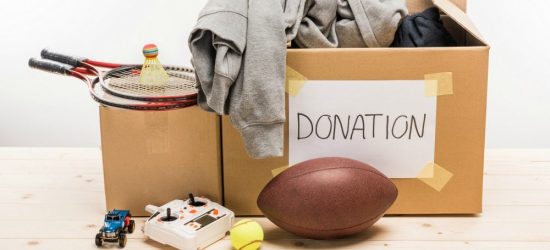 Inside: There is a dark side to decluttering, and that dark side can lead to a serious case of decluttering guilt. But how you decide to deal with that guilt? It has the potential to change your life (and the world) far more than decluttering ever could.
Marie Kondo is revolutionizing the western world…again. Thanks to her new show on Netflix, it seems like every other photo on my Facebook and Instagram feed is of freshly decluttered spaces and before and after photos.
Oh yes. And all the bags of unwanted stuff.
Trunks full of them, probably bound for the local thrift store.
Yesterday, I came across this article, and this quote struck me to the core:
85% of clothing that is donated to second-hand stores ends up in landfills every year. -Emily Cline
Having just dropped off yet another load to the thrift store a few days ago, a large majority of the donations being clothes, I was more than a little convicted.
When I shared that same quote with my readers, the response was a mix of similar conviction, but also of frustration.
And I absolutely understand where that frustration is coming from!
In one breath, I seem to be telling you to ruthlessly declutter. In the next, I'm making me feel guilty for decluttering.
Frustration is a reasonable response. But underneath either response – frustration and conviction – is decluttering guilt.
So, what should we do with decluttering guilt?
Stop decluttering? Keep all our stuff? What, then?
If you've been a reader long, you know that's not my answer.
Instead, here are two valid and productive responses to consider.
Read More

»
Posted by
June