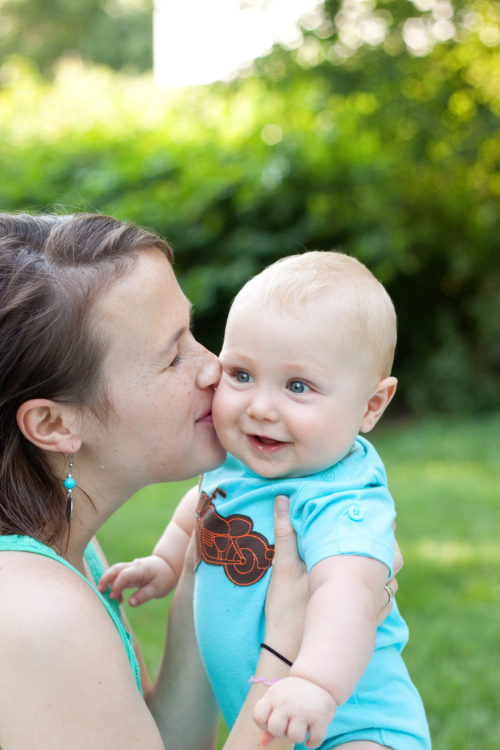 Photo Credit: Cassie Plummer Photography
Hi! I'm June – minimalist for more than five years, homeschooling mama to five adorable and rambunctious kiddos, ages 9 to five months. Welcome to my little corner of the internet!
What seems like a very long time ago now, I attended Boston University where I received my undergraduate degree in Deaf Studies and then, my Masters of Education in School Counseling.
While I was studying school counseling, I realized that SO many school counselors were encouraging kids to go to college no matter the cost, even though many of those kids had NO CLUE what they wanted to do with their lives.
Once I had my own kids, I knew I wanted them to figure out what they loved to do at an early age.
I quickly realized that attending school would take up most of their time for figuring that out. So after adopting a minimalist lifestyle to get back my precious time, I jumped into the homeschool world with a little trepidation.
And after a year, I LOVED it.
I stopped trying to replicate school at home and realized that my kids were learning all the time! Relaxed homeschooling with a heavy dose of minimalist homeschooling became our homeschool style.
Now, I love helping moms simplify their lives and their homeschools.
Who is This Simple Balance for?
I started This Simple Balance to teach other moms how to simplify their homes, their parenting, and their homeschools. I write about minimalism, relaxed homeschooling, and practical parenting.
If you are interested in any of those topics, there is a place for you here!
Popular Posts
When people stop by, they tend to come to these posts first:
A Few (Random) Things about Me
1) I love Jesus. If you don't, it's o.k. A lot of what I share on this blog is practical tips for, as my tagline states, "owning less, and doing more".
But you should know that my friendship with Him and pursuit of Him is behind everything I do, and I often ask Him for solutions to my everyday problems and overwhelm. He sustains me on this big family journey.
2) I love coffee, except when I'm pregnant.
3) I love talking educational theory and philosophy. People who love talking about How Children Learn and rethinking how we do education are my jam.
4) I hate bugs. I scream around bees and spiders and huge ugly millipedes. I know I shouldn't, and I'm teaching my kids to be scared of bugs, but I just. Can't. Help it.
5) I used to be fluent in American Sign Language. Alas, as with all languages, my skills have faded in time.
6) I am naturally a strong "J" on the Myer's Briggs scale, but my husband is showing me the surprising benefits of being a "P".
7) I'm a borderline introvert/extrovert, quite possibly an ambivert. The number of kids we have and my husband's extreme introvertedness push me back and forth across the line, depending on the day.
8) I am a recovering perfectionist. You can't tell because you often need to go from one extreme to the other to find balance.
9) I order the same coffee at Starbucks every time (a grande vanilla latte with whip, no foam). I love going to the same restaurants I already know I love and watching the same movies over and over. I pretty much avoid any new experience that could potentially waste my time, energy, or money. My husband tries to get me to branch out.
10) Discovering I'm an Enneagram 6 pretty much changed my life. I love all things personality tests. If you haven't taken the Enneagram, do it!