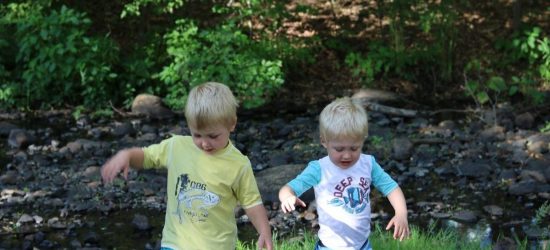 Inside: More awesome books for boys coming your way! These funny and/or engaging picture books captivated my boys last month. I hope your boys love them as much as we did.
As I continue to write these book lists for boys every month or so, it's started to become an exciting treasure hunt. As opposed to relying on classic book lists (that have failed me in the past), I love combing through the library shelves, digging for books that will make my boys either laugh hard or think deeply.
What makes it so fun is that every book we choose is a mystery: it could either be a winner or a total flop. Sometimes, the book covers fool us. My boys or I will pick out a book just from its cover. The illustrations or the colors will grab us instantly, only to disappoint when the content is mediocre at best.
More and more, I'm finding that it's the books with unassuming covers and titles that delight us the most.
Read More

»
Posted by
June