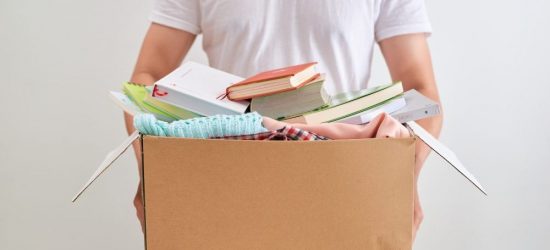 Inside: Do you have a hard time getting rid of stuff? Knowing why it's so difficult is the first step to being able to let stuff go. Here are seven common reasons getting rid of stuff can be so dang difficult, with tips to make it easier.
As much as I've decluttered over the years, I still have difficulty throwing things away. Just yesterday, I filled yet another basket with 15-20 items I needed to let go of that I've been holding onto for way too long.
All the reasons why I decided to hang onto the clutter for just a few more weeks (o.k., months, I admit it) seemed perfectly rational at the time.
That's the thing about clutter, it's subtle and stubborn. Once you let that thing in the door, it's ten times harder to get rid of it.
But here's the truth about stuff: every single item you decide to bring into your home takes your precious time.
Even if it's only a few minutes a week, do you really want to spend those minutes cleaning up a book no one reads anymore (but the toddler pulls off the shelf every day), or moving that kitchen gadget out of your way in order to get to the object beneath it?
Read More

»
Posted by
June