Inside: Thinking about quitting homeschooling? Maybe you've seriously considered it, or maybe you're desperate to find a way to make it work. My top three reasons to quit homeschooling, plus three ways to pivot if you want to find a way to continue.
I was standing in my living room, overwhelmed by really big feelings of despair. How could I keep on homeschooling this way?
I was still battling postpartum depression after having my fifth child.
At my lowest, I regularly stepped outside with the baby because I just couldn't handle the normal chaos of four kids in our 1200 square foot home. I was dealing with intense anxiety and depression.
I just couldn't see how anything was going to get any better.
And then, when I was finally starting to claw my way out of PPD, my dad passed away unexpectedly. The grief sent me crashing back down again.
We didn't really have a support system, and I couldn't seem to pull it together no matter how hard I tried. I was *this* close to pulling the "send them to school" trigger.
But then March 15, 2020 happened. And alongside the rest of the world's parents, I didn't have a choice anymore.
Like it or not, I had to keep homeschooling.
Pushing through the initial pandemic got me to the summer. Somehow, I made it to the other side of when I probably should have quit homeschooling, and now, thankfully we're loving our unschooling lifestyle.
So when is quitting homeschooling a good decision?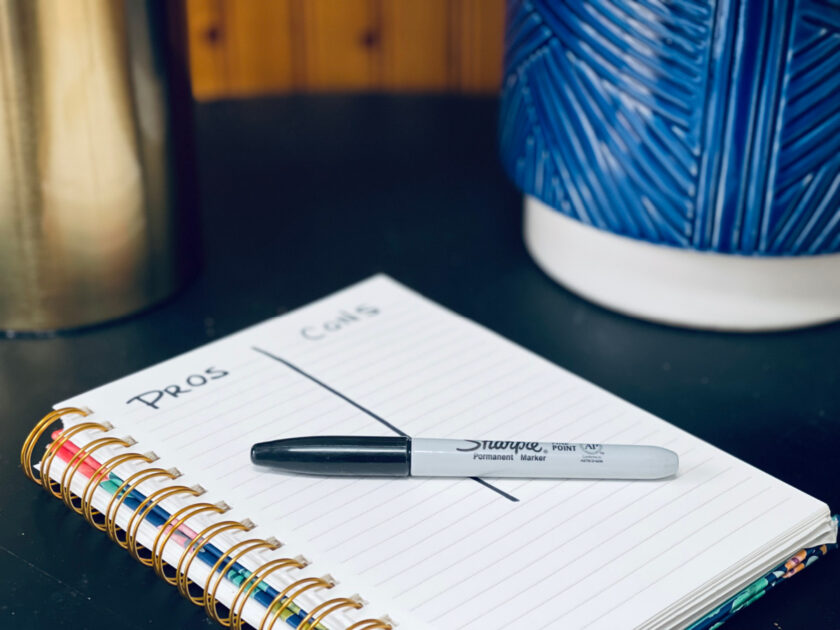 3 Good Reasons to Consider Quitting Homeschooling
This post probably contains affiliate links, which means I may earn a commission if you make a purchase through those links. As an Amazon Associate, I earn from qualifying purchases. You can find our full disclosure HERE.
The decision to quit homeschooling is a very personal decision, one that should be made with a lot of thought and discussion with your partner, if applicable, and if they're old enough, your children.
I can't make the decision for you, but I can offer some thoughts as a mom of five who has been homeschooling for almost eight years now and thought about quitting a couple of times.
Here are my top three reasons to think about quitting homeschooling.
(Confession: I kind of cheated on #3 by making it a catch-all. You'll see.)
1. You, the primary homeschool parent, do not want to homeschool.
If you are the parent shouldering the majority of the homeschool responsibilities, and you don't want to homeschool anymore? It's time to think about quitting.
I've seen too many moms in particular roped into homeschooling – or continuing to homeschool – because their husband wants them to homeschool, or their religion suggests it's the best way to educate children and keep them away from "worldly influences".
Or maybe your peers are all homeschooling their kids, which can be potentially isolating if you decide to send your kids to school one day, instead.
(This can go the other way, too: if your friends are sending their kids to public school and you're homeschooling. How you decide to educate your kids changes parent friendships. Not enough people are talking about this.)
The truth? The benefits of homeschooling won't make up for a parent who doesn't want to be homeschooling. I'm also betting no child wants to be homeschooled by a parent who hates homeschooling and would rather be doing anything else.
If you don't want to be homeschooling, and your feelings haven't changed after months or a year, consider quitting.
2. Your child doesn't want to be homeschooled anymore.
If your child hates homeschooling and is begging to go to school, consider sending them, with this caveat: first, find out why your child wants to go to school.
If your child is young and begging for school, they might be obsessed with riding a school bus with no seat belts or having a backpack and a lunchbox. You could probably easily satisfy those curiosities – one trip to Target and the closest city (for the bus) should do it.
Or there was one time a neighbor friend tried to convince my son to go to school. His selling point? The points-based rewards system that gave you credit at the school store.
When I filled my kid in on the 15-minute lunch and recess in a 7.5 hour school day, he quickly realized it wasn't worth the trade. All talks of school ended.
(I didn't even need to do a pretend school day: sit at a desk most of the day, keep your shoes on, and ask permission to use the bathroom for seven straight hours. If your child is younger, you could try this first, so they're aware of the realities of school.)
It's natural to be curious about school! It's such a huge part of our culture: it's in every book, tv show and movie.
But if your child is older, maybe 10 and up, and genuinely wants to give school a try for academic or social reasons (or because of homeschool-related conflict at home), it's time to strongly consider it.
Will school meet needs you cannot meet while homeschooling? Are you in an isolated area with few opportunities for in-person socialization?
Are you and this child butting heads constantly? Does this child love the routine and structure that school offers?
Especially if your child is a teen, help them weigh the pros and cons. Hear them out: strongly consider their reasons for wanting to go.
And you never know. Like my friend Mary's teen, they could try school for a week and decide it's not worth it, and her child even tried a school tailored to her specific interest – the arts.
Or, like my friend Marta, author of 18: An Unschooling Experience, the benefits school offers in their unique case (playing competitive high school sports) could outweigh the cons.
3. You are no longer able to homeschool, for any reason you deem worthy of quitting.
Your mental health and your physical health matters. Without you, there is no homeschool. Period.
If you are crying every day, thinking "I don't want to homeschool anymore" regularly, or struggling to get up in the morning because you know you'll have to homeschool (even if you want to homeschool), it's time to consider quitting.
If you are going through a physical health crisis, and sending your kids to school for a year will help take the load off of you? Do it.
Homeschooling affects marriages, too, and no one talks about it. If your marriage is struggling, maybe sending your kids to school for a year could give you the break you need.
There are so many negative memes about school, like "I've seen the village, and I do not want it raising my children."
Fair. But if you have NO village and NO support system, sometimes school can be a good enough village for now (or if you're lucky, you might discover it's an awesome one).
With finances, there are definitely options. People work from home, work part-time, or even in extreme cases, move back in with family in order to keep homeschooling through a financial crisis.
But maybe you don't want to do any of those things. Maybe financial stress is too much for your mental health. That's o.k.
Maybe you love your work: it makes you a better, happier parent. Or you are a single parent and cannot find work from home options that pay the bills.
Ultimately, physical/mental health and finances play a huge role in your ability to be a present, fully-engaged homeschool parent. Struggles in any of these areas should not be brushed off or taken lightly.
Remember: you don't need to defend your reasons for quitting homeschooling to anyone, and you don't need to feel like a failure.
Related: 9 Flexible Work from Home Job Options for Homeschool Moms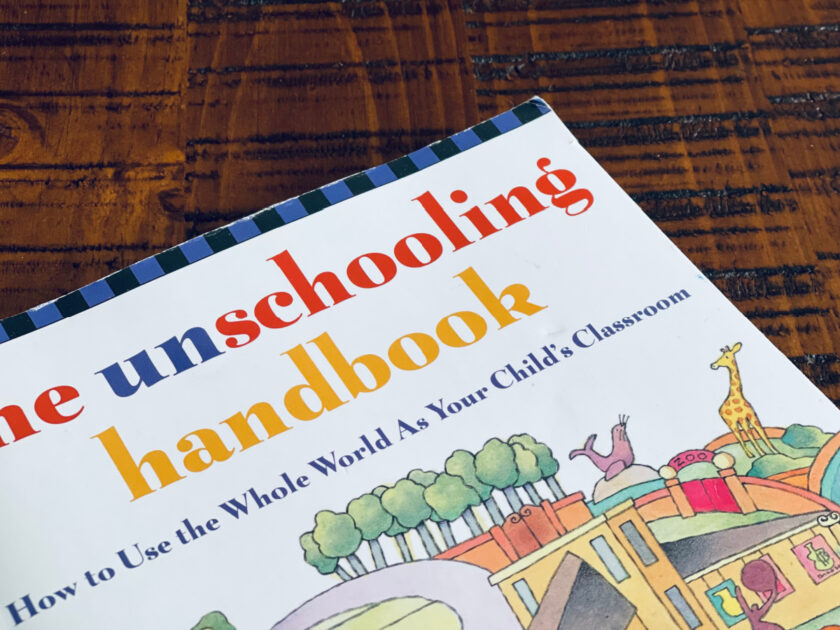 But I Don't Want to Quit Homeschooling. What Are My Options?
You've thought through everything above, and quitting still doesn't sit right with you.
You really want to make homeschooling work, but how? Here are a few possibilities…
1. Consider unschooling.
I can't NOT make a plug for unschooling, mostly because transitioning fully to unschooling has made continuing to homeschool doable for our family. I had to do a TON of deschooling, but it was worth it.
By ditching traditional homeschooling completely, our schedule is much more flexible. I have more breathing room for myself, and for work and personal interests.
My kids are thriving following their interests, and because I'm not forcing them to do mindless busy work or learn things they're not interested in right then, I have great relationships with them for the most part.
If you're curious about unschooling, read a few of THESE unschooling books or listen to one of THESE unschooling podcasts. Also, I describe the differences between unschooling and homeschooling HERE.
If not unschooling, there are so many creative ways to make homeschooling work. Things like…
Finding new curriculum
Homeschooling year-round
Co-ops for certain subjects
Micro-schools
If you want to keep homeschooling, think outside the box. A change or two could make it doable.
Related: What If My Child Refuses to Do School Work? 5 Questions to Consider
2. Explore the world of full-time work plus homeschooling.
There's a great big world out there of parents balancing working full-time and homeschooling. The homeschool in the hours they aren't working.
If your biggest needs are personal fulfillment and/or personal finances, this could be a great option.
Curious how they make it work? Check out Jen's site at Practical By Default.
Jen also hosts a Facebook group specifically for working homeschool parents with 20k members. There are so many great ideas floating around that group: join and listen/read for a little while to see how they do it.
Related: How to Work from Home and Homeschool – 10 Essential Tips
3. Look into child-care options.
Sometimes, the hardest thing about homeschooling is being with your kids all day with no breaks. Is this just an introverted homeschool mom problem? You tell me.
Or maybe, like me, you love homeschooling your older kids, but if you have to play pretend one more minute with your preschooler(s), you're going to scream.
Every time I ask myself if quitting homeschooling would make things easier for me, I come back to the fact that my biggest challenge is actually my youngest, and putting everyone in school won't solve that.
We recently transitioned to my husband working 32 hours a week, instead of 40. It was a combination of his work stress needing to decrease and my childcare + inability to work stress needing to decrease.
Now I get child-free work time (my work fills me up), and his work stress is more manageable.
Even with him working less hours, we're both probably experiencing parental burnout, so I'm looking into occasional babysitting for my 4-year-old, especially, who needs/wants constant interaction. Meeting all of her social-emotional needs can be exhausting.
Other parents I know have swapped childcare with another parent, utilized their local boys and girls club or joined the YMCA which offers free childcare (even if you're not technically working out).
You Might Also Like: A Realistic Homeschool Mom Cleaning Schedule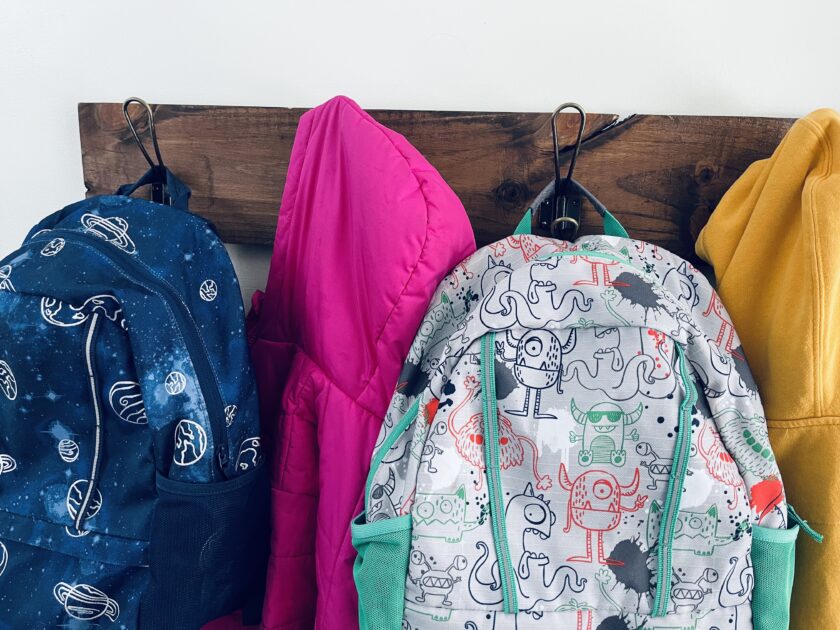 If You Decide to Quit Homeschooling, Please Don't Feel Guilty & Definitely Decenter School
Homeschool parents end up on posts like these often because of the guilt. They want to quit, but they feel guilty about quitting.
Please don't feel guilty.
If quitting is what's best for your family as a whole, your kids will be o.k., especially if you "decenter" school on purpose.
What does that even mean? Decentering school simply means not assuming school's priorities for your child need to be your priorities. You don't need to "bring school home" if you don't want to.
If you don't think grades matter all that much, you don't need to make them matter.
Same with standardized testing: you can opt your kids out of standardized testing altogether. According to FairTest, "Eight states have laws that allow opting out; no states have laws prohibiting it."
If you're against elementary school homework, respectfully inform your child's teacher that your child will not be completing the homework. School takes enough of their time, and research shows homework at that age does more harm than good.
You're the parent. You can set boundaries and make school work for your family if you need/want to.
Weigh the options, make the best decision for your family as a whole, one year at a time, and stick to your family's values within your own unique circumstances.
That's all any of us can do.
Read Next: The Pros and Cons of Unschooling – Some Brutal Honesty
Have you ever thought about quitting homeschooling? I'd love to hear your story, both if you decided to stick with it or decided to quit. Share in the comments!