38 Easter Basket Ideas for Kids (Candy and Clutter FREE!)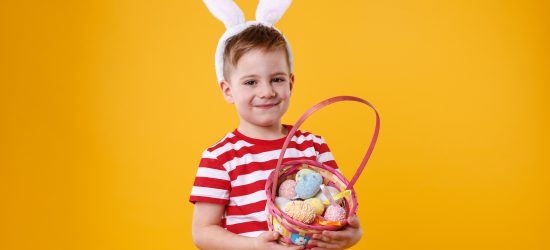 Inside: Looking for Easter basket ideas for kids that don't involve candy or clutter? Try these 38 creative ideas for clutter and candy-free Easter baskets they'll love.
Easter will be here before we know it. If you missed the last major holiday (we definitely celebrated Valentine's Day two days late) or you just love being extra prepared, then it's a good idea to get your Easter baskets ready NOW. I created this list of clutter-free and non-candy Easter basket ideas for kids to help you get a head start!
Before I launch into my list of ideas for your awesome Easter baskets, I'm going to let you in on my super simple secret for clutter-free Easter baskets (because who needs more junk in their house when you have little kids?).
Here's my secret to clutter-free Easter baskets:
I only put in my kids' Easter baskets 1) what I would already be buying for them anyways OR 2) food we rarely buy for them.
We fill those baskets with new art supplies, small gift cards to Chick-fil-a, or chocolate-covered pretzels.
If you stick to those two rules, you won't regret giving your kids Easter baskets (even as a minimalist mom!). I contemplated getting rid of Easter baskets altogether this year, but Easter baskets have been part of our holiday tradition since my oldest was a toddler. They are part of what makes our Easter special, so the baskets stay.
(My favorite item on the list, by the way, is this bubble machine. It's officially NOT clutter because it occupies my toddler for HOURS, and it still works a month later. Be warned though: get the BIG bubble container because it cranks them out fast!)
Choose 3-4 of these items to include with a little bit of candy (we usually give a small chocolate bunny and the best kind of jelly beans)…it is Easter after all.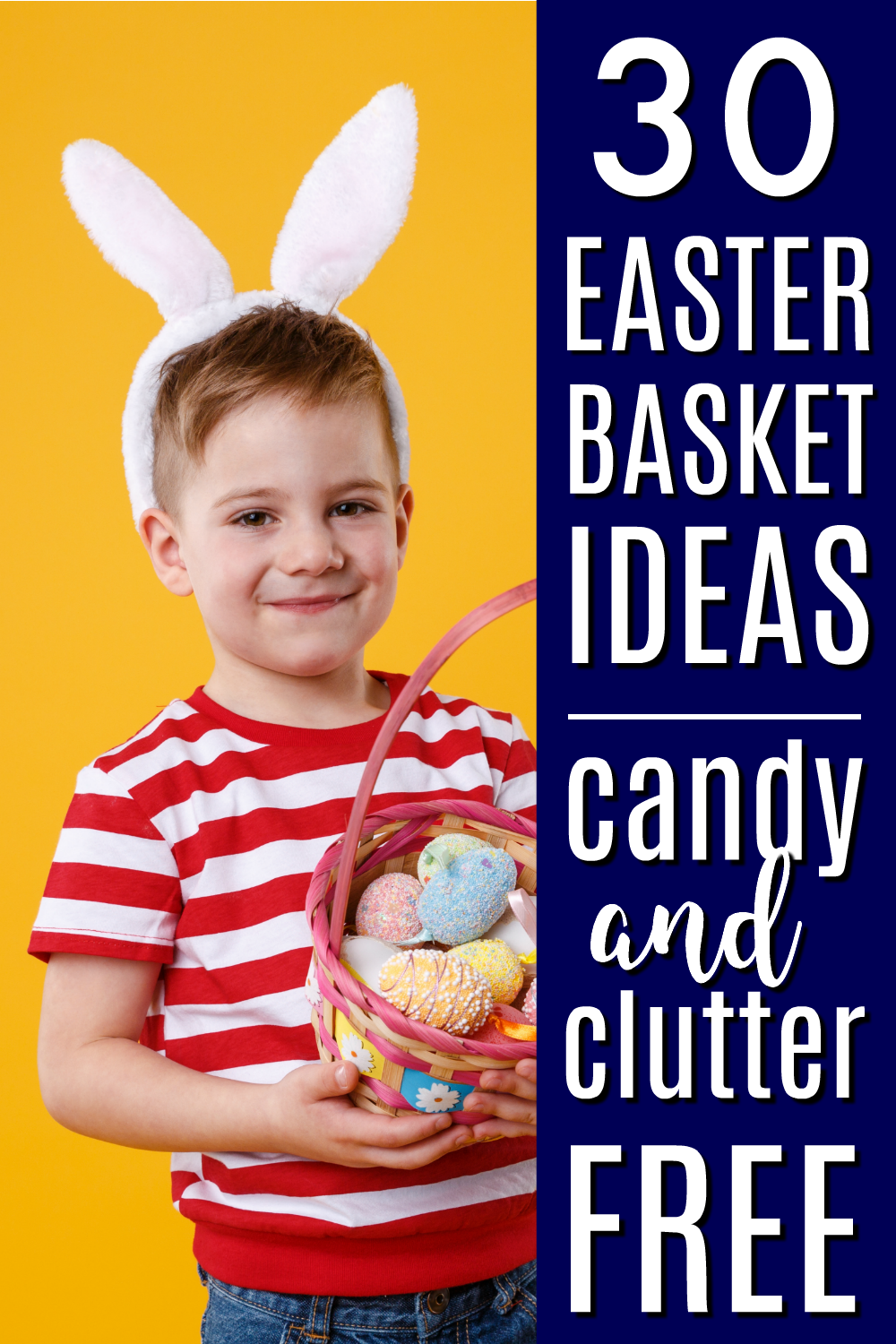 Over 30 Easter Basket Ideas for Kids
Art Supplies
Personal Items:
Outside Activities:
Experience Gifts:
Non-Candy Foods:
What do you put in Easter baskets for your kids? Leave some ideas in the comments!
Posted by
June