Recommendations
---
Recommendations
I created this resource page to list recommended services, products, and companies that I use and love. This way you can find everything you need all in one place!
Disclosure: There are some affiliate links below, but these are all products I highly recommend. I won't put anything on this page that I haven't verified or used personally.
All Things Kids
Primary.com: Primary.com is my new favorite place to get my kid's clothes. You won't find any annoying trends, graphics, text, or patterns: just the basics in a wide range of colors. The clothes are affordable and well-made, perfect for hand-me-downs. Plus, they just introduced free shipping on any size order (no minimums). My Primary.com Review: Primary.com: Simple Kid's Clothing We Love. You can get 20% off your first order when you click HERE (first time customers only).
Strider Bike: We started using the Strider bike with my second child. While my first child took weeks to learn to ride a bike without training wheels, my second child picked it up in about thirty minutes! I also recommend this padded seat for later use (it extends higher and is more comfortable than the seat that comes with the bike).
Razor Scooters: My oldest children each have a razor scooter. They fold up easily, making them extremely portable (I can throw them on the stroller when they get tired and want to walk). They are easy to adjust to the height of your child, have a brake system kids can quickly learn how to use, and are extremely affordable through Amazon.
Magna-tiles: We purchased magna-tiles for Christmas two years ago. My kids literally play with them every day in so many creative ways. In my opinion, they are the new blocks. Even my one year old plays with them!
Ergo Baby Carrier: My second child was 10 lbs at birth! The carrier I had made my back ache by the time he was two months old. The Ergobaby Original Baby Carrier solved that problem immediately. I use it regularly up until age three, and my back never hurts, and it lasted through three kids (I recently purchased a new one). It is definitely worth the investment!
Money Saving Resources
Ebates: Don't miss this extremely easy way to earn cash back on purchases you would already make anyways. Sign up for Ebates and go through their website first in order to get a percentage of your purchase back in a check at the end of each month. Plus, get $10 free when you sign up for the first time through my link.
Savingstar: Even easier than Ibotta, this money-saving app allows you to connect your existing store cards and add coupons directly to your cards. You select the coupons you want in the Savingstar app, use your linked store card when purchasing the item and see the caof sh back in your account a couple days later. The best part is, you can transfer money via Paypal when you have just $5 in your account.
Target REDCard: As a stay-at-home mom of four little kids, I love not having to actually set foot in Target. The REDCard allows me to do that, get free shipping on almost anything (no minimums) and save 5%, too. There is a debit card option as well that you can link to your bank account. My REDCard review: 2 Reasons I Love my Target REDCard.
Amazon Prime: The fewer items I have to purchase at the store, the better, which is why I love Amazon Prime. While I am frugal, I just don't want to do cloth diapers. Thankfully, I can get cheap, name brand diapers for 20% off every month when I subscribe monthly through my Amazon Family account, which you are eligible for after you sign up for Prime. My Amazon Prime Review: Is Amazon Prime worth it? If you have kids in diapers, it is.
Homeschool
The Read-Aloud Handbook by Jim Trelease: While lately we are using just one question to select our read-alouds, this book is my go-to when I run out of ideas. It provides a curated list of read-alouds and includes grade levels and number of pages for each title.
Life of Fred Elementary Math Series: We do much of our math in everyday life, but Life of Fred supplements our learning and covers a wide range of topics beyond math. Written by a math professor who was unsatisfied with the available math curriculums for homeschoolers, Life of Fred keeps my kids laughing and begging for more. You can read my full review of Life of Fred HERE.
an unschooling manifesto by Marla Taviano: I read this book multiple times during my first year homeschooling. I am reluctant to adopt any homeschooling labels, but an unschooling manifesto encourages me when I feel like we are not doing enough. It helps me relax again and again and trust that my kids really are wired to learn. A regular dose of homeschool encouragement for just $2.99? Can't beat that!
Magic School Bus Science Experiments: My kids look forward to our monthly delivery of our science experiment kit. Each kit comes with directions for 6-7 different activities. Not all of them are experiments; some are matching definitions or making observations. They do NOT come with all the materials you need: just with the things you may not typically need at home. We've needed soda bottles, newspaper, water bottles, and some basic kitchen ingredients, so far.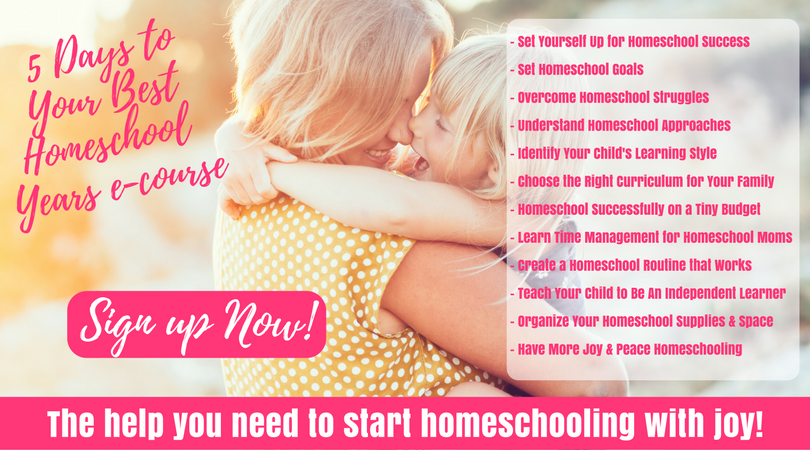 5 Days to Your Best Homeschool Years: I wish I had this course when I first started homeschooling. I had no idea there were so many options, and I definitely didn't have solid reasons to homeschool. This course will help you get started homeschooling on the right foot. Ana Willis, the course teacher and creator, will help you determine your reasons for homeschooling (crucial for sustainable homeschooling), give you a broad overview of homeschool styles and curriculum, and help you order your days as a homeschool mom to avoid burnout.
Blogging
How to Blog for Profit without Selling Your Soul by Ruth Soukup: This is the book that prompted me to dive into blogging. It provides a comprehensive overview of how to start your blog on the right foot, how to get traffic, and how to make money blogging. How to Blog for Profit is another one I reread regularly. If you think you want to start a blog, read this first before taking the plunge.
Building a Framework by Abby Lawson: This book filled in the gaps for me in so many ways. It provided me with vital information I needed as a new blogger, particularly some crucial guidelines for working with Google and Amazon Affiliates. Building a Framework is unique because Abby wrote it after she had been blogging for just a year. All the little details and overwhelm of her early blogging days was still fresh in her mind – perfect for beginners!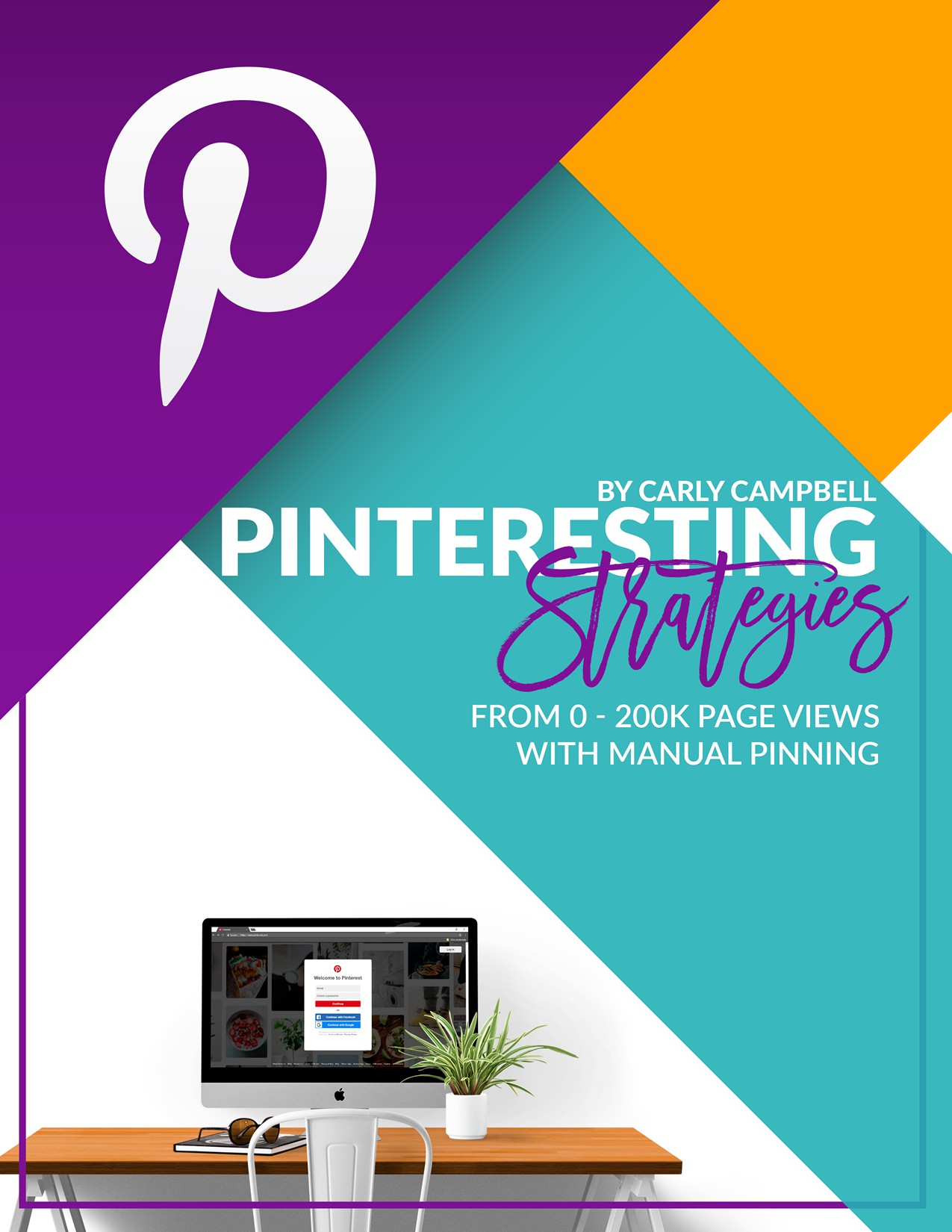 Pinteresting Strategies by Carly Campbell: This very affordable book filled in the gaps for me on the ins and outs of Pinterest. It was a crucial (and affordable!) resource in helping me grow my traffic from 3K to 43K Pageviews in just one month, the majority of which comes from Pinterest. You can get your copy HERE.