Inside: Need gift ideas for your 10-year-old who loves science? Choose from this list of over 75 ideas with the best science gifts for 10-year-olds, curated by a homeschool mom who just happens to have a science-loving almost 10-year-old of her own.
In the movie A Christmas Story, Ralphie and his brother open a Christmas morning gift only to find a pair of socks. They immediately toss them over their shoulders and move on to the next gift.
Yes, it was a practical gift they would use, but it definitely wasn't fun.
Educational gifts can be both practical and fun—especially those with a science focus. Why? Because they capitalize on children's natural curiosity and fascination with the world around them.
While one of my kids (so far) has more of a science "bent" than others, everyone loves when we get a new science kit or tool. It inspires instant excitement, involvement and interest – and that's always a win in my book.
The science gifts below are perfect for ten-year-olds and will help them learn through discovery and hands-on play and activity.
Related: Minimalist Christmas Gifts for Kids – What We Actually Bought in 2021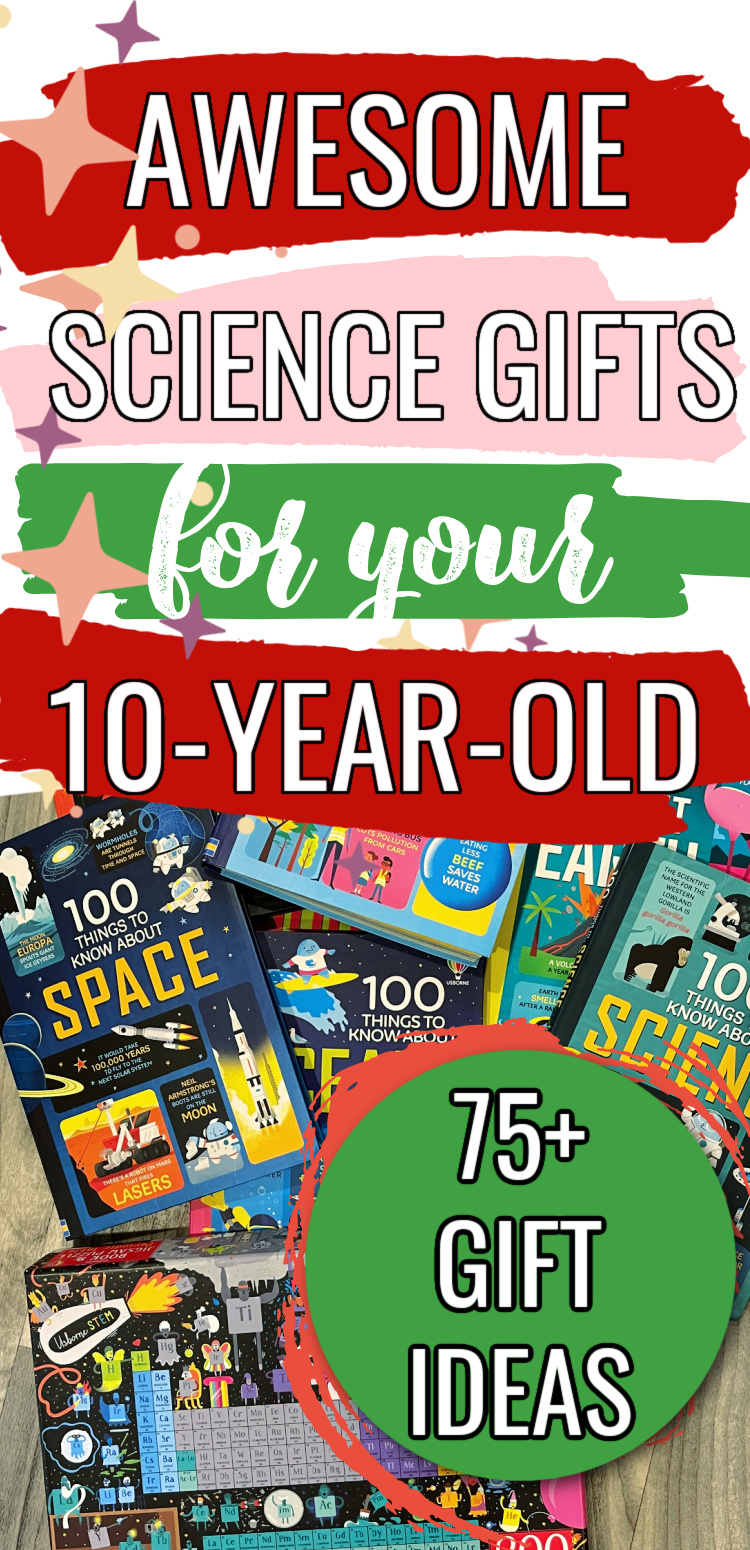 The Best Science Gifts for 10-Year-Olds
THIS POST PROBABLY CONTAINS AFFILIATE LINKS. AS AN AMAZON ASSOCIATE, I EARN FROM QUALIFYING PURCHASES. YOU CAN READ OUR FULL DISCLOSURE POLICY HERE.
I've loosely organized these gifts by type:
Tools for Observation
Tools for Experimenting
All in One Kits
Books & Videos about Science
Create Your Own Science Kit
Many of these items can be found at Home Science Tools. I recommend them because they specialize it science products only, and they have a great reputation, at least in the homeschool community.
We have purchased several of the items on this list ourselves, and others are on our list of things to try next year. You can definitely find a gift your science-loving 10-year-old will love.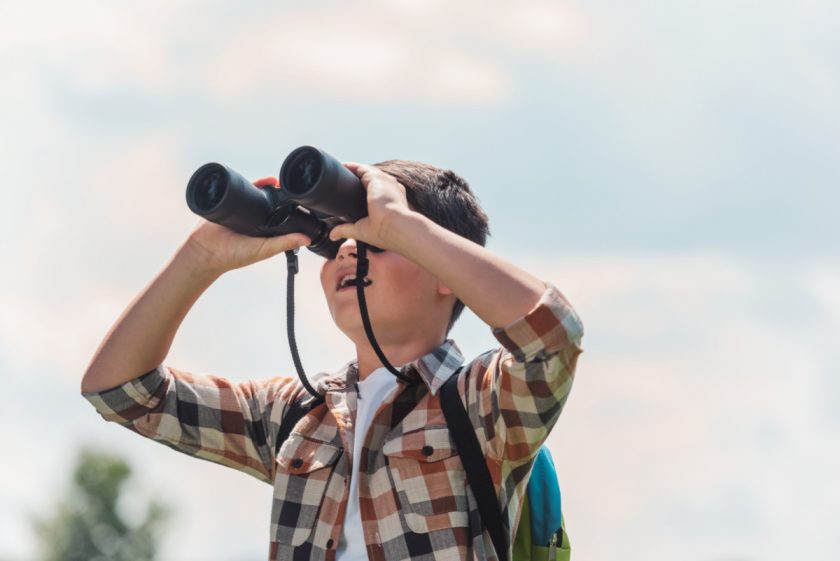 Tools for Observation
The basis for all scientific study is observation. Help your kids develop this science super power with the best tools to get up close and see the details they might otherwise miss.
Binoculars
Nature study is a great way to improve your children's power of observation. And what would nature study be without binoculars to watch birds and observe wildlife from a safe distance?
A light-weight, kid-sized option is the compact Tasco Binoculars with 8x magnification. Covered with rugged rubber armor, these affordable binoculars are perfect for hiking and travel.
If you want to invest a little more, the 10x Celestron binoculars provide enough power for bird watching, nature observation, and even enhanced viewing of the night sky.
Bird Feeder(s)
Give your 10-year-old something to look at with those binoculars! We absolutely adore bird feeders…our only problem is our local bear has taken down the two we tried to put up.
You can go with a traditional bird feeder. OR if you have a bear (I realize this is not a common problem), you can try a suction cup window bird feeder.
We also have a hummingbird feeder because it doesn't appeal to squirrels OR bears, just hummingbirds…and bees.
(Don't forget to include bird seed!)
Magnifying Glasses
For up close study of insects, flowers, plants, rocks, and objects around the house, a good magnifying glass is essential.
The folding pocket magnifier includes both a 5x and 10x hand lens magnifier and a protective case. It easily fits in your child's pocket for on the go learning!
Telescopes
People love gazing at the stars so much that many consider it a favorite hobby. You can often find local stargazing clubs.
There are even some great apps to help people find constellations in the night sky. For life-long learning a telescope can be a great investment to encourage your kids to study and enjoy the night sky.
For the family that has a budding astronomer, but needs a telescope that is budget friendly, the FirstScope Tabletop Telescope might be the perfect answer. This portable, easy to use telescope gives children the chance to gaze at the sky and observe the celestial bodies in it. On the optical tube, your kids will find the names of famous astronomers.
If you want to invest in a telescope that will grow with your child, check out Orion SpaceProbe II 76 mm Altazimuth Reflector Telescope. This telescope comes with an adjustable height tripod and is powerful enough that your kids can see "Saturn's rings, Jupiter's moons, the terrain of our own Moon's surface, as well as some more exotic star clusters and distant nebulas!"
Microscopes
I love the idea of a microscope that comes with accessories so kids can dive in and start learning through discovery. Both of these sets come with some prepared slides as well as plain glass ones.
The My First Lab Mega Duo-Scope Microscope is perfect for beginners. Although it isn't suitable for high school studies, it will give your elementary and middle school students a chance to explore the microscopic world at a more affordable price.
If you are ready to invest in a microscope that will grow with your child, consider the Microscopic Discovery Kit. The microscope included with the discovery kit has a lifetime warranty and gives you the same quality of some higher priced ones.
Cameras
This might not seem like a science-specific gift, but you never know what can come through using a camera outdoors in nature. Only you know what level of camera your child will use and appreciate.
You could try a nicer (but breakable) camera. Or go with a polaroid to start.
If interest develops further, you can progress to higher quality models.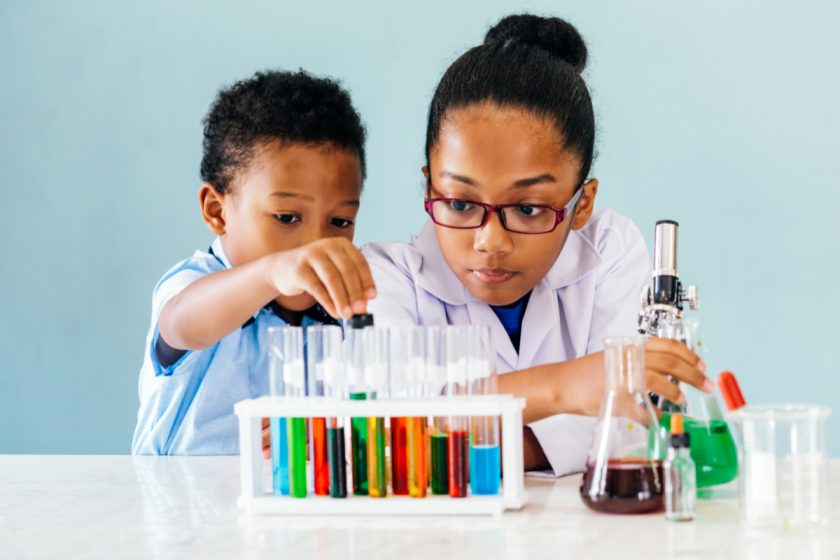 Tools for Experimenting
Harness the power of discovery based learning with experiments. Kids enjoy trying to figure out what will happen next and find out if their guesses are correct. You'll find a variety of experiments in books or on the Internet, or you can encourage your kids to make up their own.
Test Tubes and Stand
For the chemistry enthusiast, a Test Tube Set is a must! This set comes with six test tubes made of heat safe material that can be used with an open flame.
The rack makes it easy to stand the tubes up and observe what's happening or to store the tubes safely. It also comes with a cleaning brush, 6 stoppers, and a clamp.
Ingredients & Tools for Experiments
Keep your kids from getting frustrated by having the supplies they need on hand. You can put together a box of common experiment ingredients and supplies so your students can test their ideas anytime they want.
Please be aware of ingredients that need to be used with your supervision!
Here are some things you could include:
Food coloring
Baking soda
Vinegar
Salt
Oil
Dish soap
Corn syrup
Corn starch
Alka Seltzer tablets
Borax powder
Coffee filters
Cotton balls
Shaving foam
Sugar
Washable PVA glue
Eye droppers
Tweezers
Mirrors
Scale
Ruler
String
Safety goggles
Experiment Books
Along with your box of experiment ingredients and supplies, you can include a book so your children don't have to search the Internet.
All of these resources contain a variety of experiments so your kids are sure to find something that sparks their interest.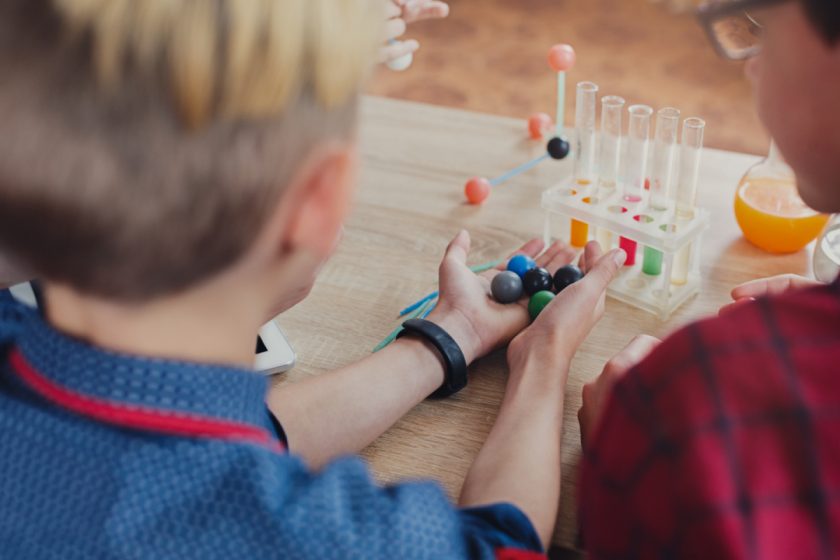 All-in-one Kits for Hands-on Science Learning
Home Tools Science Kits
If your young scientist has a fascination with a specific scientific topic, a kit makes the perfect gift to capitalize on that interest. Home Science Tools carries a variety of these types of kits, and even breaks them down by grades and ages so you can find the best fit for you kids.
For ten year old scientists we love these:
The geologist in your family will love the Rocks & Minerals Earth Science Collection which has 75 number-coded, unmounted rocks. With the included guide, children will learn about how to identify the different rocks, find out about the rock cycle, and discover how the three types of rocks are classified.
If your budget allows for it, the Rock Hound's Backpack Kit is the ultimate rock lover's gift. It's a hands-on, rock collecting starter kit that includes everything your child needs to collect, test, and identify rocks.
The naturalist in your family will enjoy a bug collection kit. The Insect Collecting Kit will help your child to become an expert entomologist. The set includes an insect net with wooden handle, a glass-top exhibit case, insect pins, a styrofoam insect spreading board for drying butterflies and other winged insects, the Insects Gold Guide identification book, and How to Make Insect Collections booklet.
For the ultimate on-the-go kit, check out the Insect Collector's Backpack Kit. Your child will be prepared to capture, observe, identify, and mount their collection with this set!
The engineer in your family can learn all about electricity with the Snap Circuits Kit. This is a great beginner set and includes an illustrated instruction manual and the pieces to perform over 75 electrical experiments at a very affordable price.
For the ultimate experience, the Snap Circuits Pro 500 Kit ups that number of experiments to 500 projects! The easy to snap together circuits means your child won't need to do any soldering—so you won't need to supervise when curiosity strikes.
Kiwi Crates
Get the gift that keeps giving! Hands-on Tinker Crates are designed for ages nine through fourteen. Each month a crate will be delivered to your child that includes:
A STEM project with all the materials you need to build it
A blueprint with detailed, step-by-step instructions
The Tinker Zine with additional science content and activities
Video Tutorials that include tips and tricks
Want to try it out before committing to a monthly subscription? You can shop individual crates as well.
Related: Unschooling Science – 8 Ways to Encourage Curiosity Naturally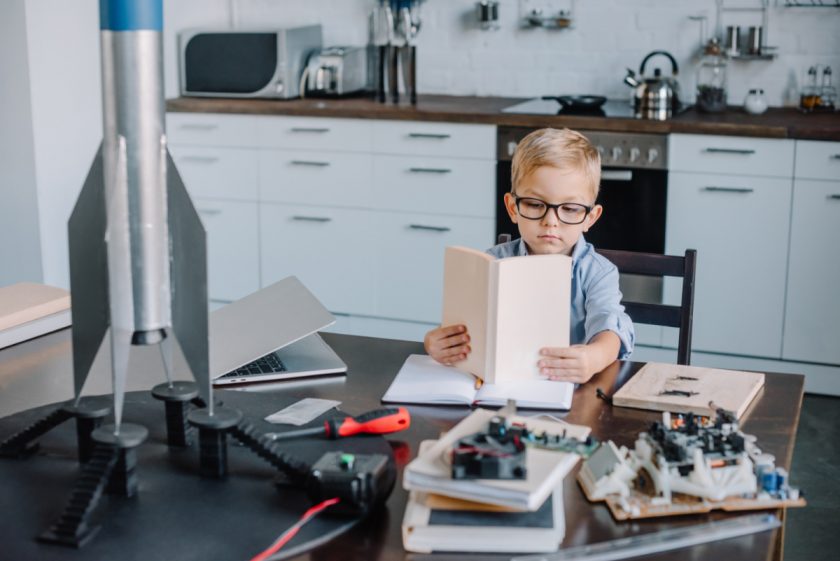 Books, Videos, and Board Games About Science
Documentary Streaming
For one ridiculously low cost annual payment, your children can have on-demand access to thousands of documentaries on a variety of subjects with Curiosity Stream.
Science topics include everything from space exploration to the study of animals.
Usborne Science Books
Usborne has an excellent series of books for science lovers: 100 Things to Know About.
Filled with surprising and interesting facts and colorful, infographic-style illustrations, your kids will love to pick up these books and explore. Each book covers 100 topics, so don't be surprised to hear your children say, "Did you know that…".
Titles in the series include:
100 Things to Know About Science
100 Things to Know About Space
100 Things to Know About Planet Earth
100 Things to Know About the Human Body
When you get the complete collection, almost all the books are about science…but hey, you get a history one to sweeten the deal.
Janice VanCleave Books
Jancie VanCleave has written a slew of science related books perfect for ten year olds. They are full of activities to help children understand lots of different scientific topics and concepts.
Children can learn about the human body, biology, earth science, chemistry, engineering, and more with her "for every kid" series.
Science Board Games
We love board games in our family! There are so many fantastic science board games to choose from.
Our favorite is currently Ecosystem, but we are getting Wingspan for Christmas and hope it will become a favorite.
Related: 30+ Science Board Games Organized by Age Level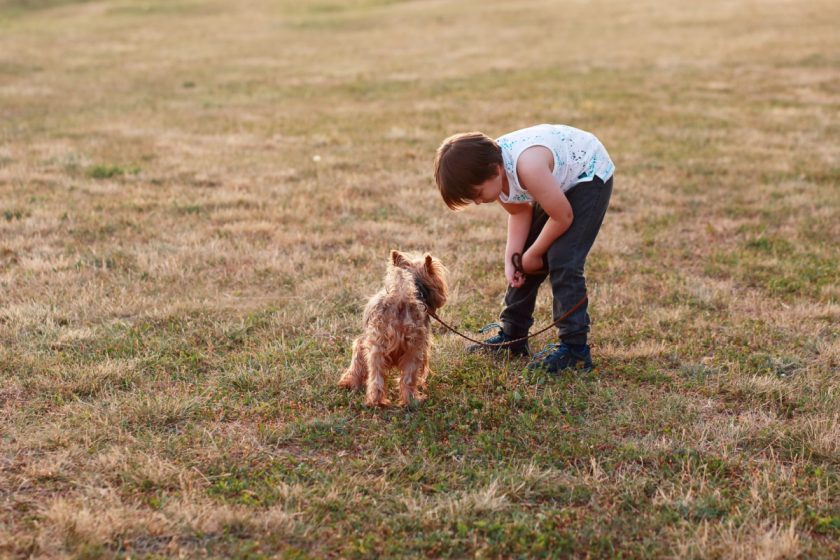 Create Your Own Science Discovery Kit
It's easy to make a customized science kit for your unique child! When you create your own discovery kit, you can use a variety of resources that include books, videos, hands-on learning, and more.
Below you'll find some ideas for a themed gift and resources you might want to include for your ten year old. (If you don't want to put together an entire kit though, any of these resources will make great gifts!)
All About the Periodic Table
The Lift the Flap Periodic Table is a great introduction to the elements from Usborne. It features a fun, lift-the-flap format where kids learn which elements "are smelly, explosive or radioactive" as well as other interesting facts guaranteed to pique their interest.
Or choose the Usborne Book and Jigsaw Periodic Table Jigsaw which includes both the lift-the-flap book and a 300 piece jigsaw puzzle of the periodic table. We have this and love it!
The periodic table can also come to life with Elements: A Visual Exploration of Every Known Atom in the Universe. We love this visually stunning, coffee table style book because it gives children the chance to explore all of the elements of the periodic table through photographs, interesting facts, and useful data.
There's even a poster included of Theodore Gray's photographic periodic table of the elements! (If you don't purchase the Elements book, you can get a Periodic Table of Elements Poster.)
There's a simplified version of this book, The Kid's Book of the Elements: An Awesome Introduction to Every Known Atom in the Universe as well.
Adopt A Pet Set
For the ultimate hands-on study, consider allowing your child to adopt a pet. There are many books about the process of looking for and then caring for an animal in your home.
A Kid's Guide to Dogs: How to Train, Care for, and Play and Communicate with Your Amazing Pet! and A Kid's Guide to Cats: How to Train, Care for, and Play and Communicate with Your Amazing Pet! will guide your children in simple training techniques and teach them how to care for and enjoy their pet dog or cat.
If you would rather go the "rodent route" of smaller pets, Hamsters, Mice, and Rodents: Children's Guide to Caring for Rodents! Pet Books for Kids will help first time pet owners learn everything they need to get started. I highly recommend this route, since my kids had rabbits for a year, realized how much work it was to take care of them and ended up giving them to another family.
Along with the guides, you can provide your children with a gift card to a local pet store so they can shop for the needs of their new pet.
Zoology Adventure
A membership to a zoo or an aquarium is an incredible gift for the whole family! Find the ones nearest you at Zoos & Aquariums of America.
For your sticker lovers, check out Brain Games – Sticker by Number: Zoo Animals. Children will hunt for the twenty stickers needed to complete each of 10 animal pages. Or if your child would rather draw, they can get step-by-step drawing lessons for 36 different zoo animals in How to Draw Zoo Animals.
Be sure to include a book about animals like one of these:
The Fascinating Animal Book for Kids: 500 Wild Facts! or Animal Atlas for Kids: A Visual Journey of Wildlife from Around the World so your kids can learn about the animals they see in the zoo.
Or you can watch videos such as Planet Earth.
You could also give your child the supplies to put on a family movie night with a zoo theme. Include some popcorn, movie style candies, and an animal related movie like We Bought a Zoo (LOVE) or Mr. Popper's Penguins.
Stinky Science
Why are kids so interested in things that stink? Take advantage of it by exploring stinky science!
Start with the book Stinky Science: Why the Smelliest Smells Smell So Smelly. In it children learn about why things stink, how the sense of smell works, how and why smells are closely linked to memories, what some of the stinkiest stinks on Earth are, and what make up stinky chemicals.
Of course you can't just read about stink… you're children need to experience it! Stinky Science Lab will give your children the chance to explore the world of smells with 20 different fun experiments.
Weather Science Fun
With the Mini Weather Station, your 10 year old will be able to measure the temperature, amount of rainfall, wind speed and directions, and determine the wind chill. Or you can invest in the Weather Experiment Kit that includes the mini weather station as well as a 12-page weather guide, a sling psychrometer, the Weather Golden Guide, and data sheets to record measurements.
Weather Projects for Young Scientists will help answer your curious learners' questions about the weather through text, illustrations, pictures, and experiments. There's even a section dedicated to helping your child develop a science fair project about the weather.
The Cloud Chart Poster will help your children identify the different types of clouds and learn what they tell us about the corresponding weather associated with them. It's a great tool to help your young forecasters!
Kids have always been fascinated by wild weather! Children can read all about tornadoes with National Geographic Kids' Tornado! and then create a mini tornado with Pet Tornado.
Other excellent books on weather for 10-year-old's:
In the Kitchen
"Create over sixteen tasty experiments you can eat and drink including funny fizzy drinks, color-changing foaming jelly, polymer pudding, and cabbages that do as they're told" with the Edible Chemistry Kit from Fat Brain Toys.
Or choose from a variety of food related activities and experiments with the book Awesome Kitchen Science Experiments for Kids.
For slime lovers, Playz Edible Slime Candy Making Food Science Chemistry Kit for Kids will take making slime to a whole new level.
With the Playz Explosive Kitchen Lab 26+ Physics, Chemistry & Biology Science Experiment Set your 10 year old will learn about acids, bases, pH scale, DNA, electricity, and diffusion—all with items found in the kitchen!
Learn about not only the science of food, but the history and culture of it as well, with Food Anatomy Activities for Kids: Fun, Hands-On Learning. It includes lessons, experiments, and even journaling.
The Human Body
The Squishy Human Body is a 12-inch tall human body model with 21 removable body parts including touchable, firm bones, muscles and squishy organs. You'll also get a 32-page illustrated book written by a research physician and teacher, an identification chart, tweezers and forceps to remove the parts, and a tray to organize them in.
For children who enjoy games, the SomeBody Game will teach kids about the major organs, muscles, and bones of the body.
DK's Human Body: A Visual Encyclopedia includes fascinating facts, colorful illustrations and photos, and easy quick "experiments" your children can do. As your children read about the body they can color the corresponding body parts and systems in the Human Body Anatomy Coloring Book.
The Human Anatomy Activity Book for Kids includes fascinating facts, activities, experiments, and puzzles. It's perfect for the hands-on learner!
There Are So Many Gift Options for Science Learning Fun
There are so many great science gifts you can choose from for your 10 year olds.
Take advantage of their natural curiosity and help them to see how much fun it can be to learn about science through books, videos, experiments, and hands-on activities.
Happy shopping!
Read Next: The Best Educational Board Games We Play All The Time