Inside: Homeschooling science doesn't need to be difficult, complicated, or an extra burden on top of your core subjects. During the elementary years especially, you can take a more relaxed approach with these ideas.
Do you have a little scientist in your family? A child who loves animals and can recite animal facts from Wild Kratts off the top of his head until you're tired of listening? One who asks so many questions about the world that you're seriously tempted to just hand him your phone and say, "Can you just ask Siri?"?
In all seriousness, I believe that any parent can teach science, especially when your kids are small. Just like Pablo Picasso said that "every child is an artist," I believe that every child is also a scientist.
After all, the essence of being a scientist is asking questions and finding answers, making guesses and testing them. Isn't that what children do from the time they are babies?

Merriam Webster defines science as, "the intellectual and physical activity encompassing the systematic study of the structure and behavior of the physical and natural world through observation and experiment."
Children are constantly making hypotheses and testing them. Even babies do this: I cry, mommy comes. I cry louder, mommy comes faster.
They are surprisingly adept at coming to correct conclusions and using that information to formulate new questions and hypotheses. In their early years, science is as natural as breathing.
If you can foster (and not kill) that natural curiosity when they are young, their love of science will continue to grow as they do. Science will be fun, not just another subject they "have" to do.
If you are homeschooling, I once heard a teacher at a homeschool convention admit that all of elementary science is repeated in depth in the upper grades. Science is one subject where you can feel a little freer to let your child's passions guide your studies. Branch out with interest-driven learning, unit studies, and of course, lots and lots of reading.
Here are some ideas to get you started, but with science, the sky is seriously the limit!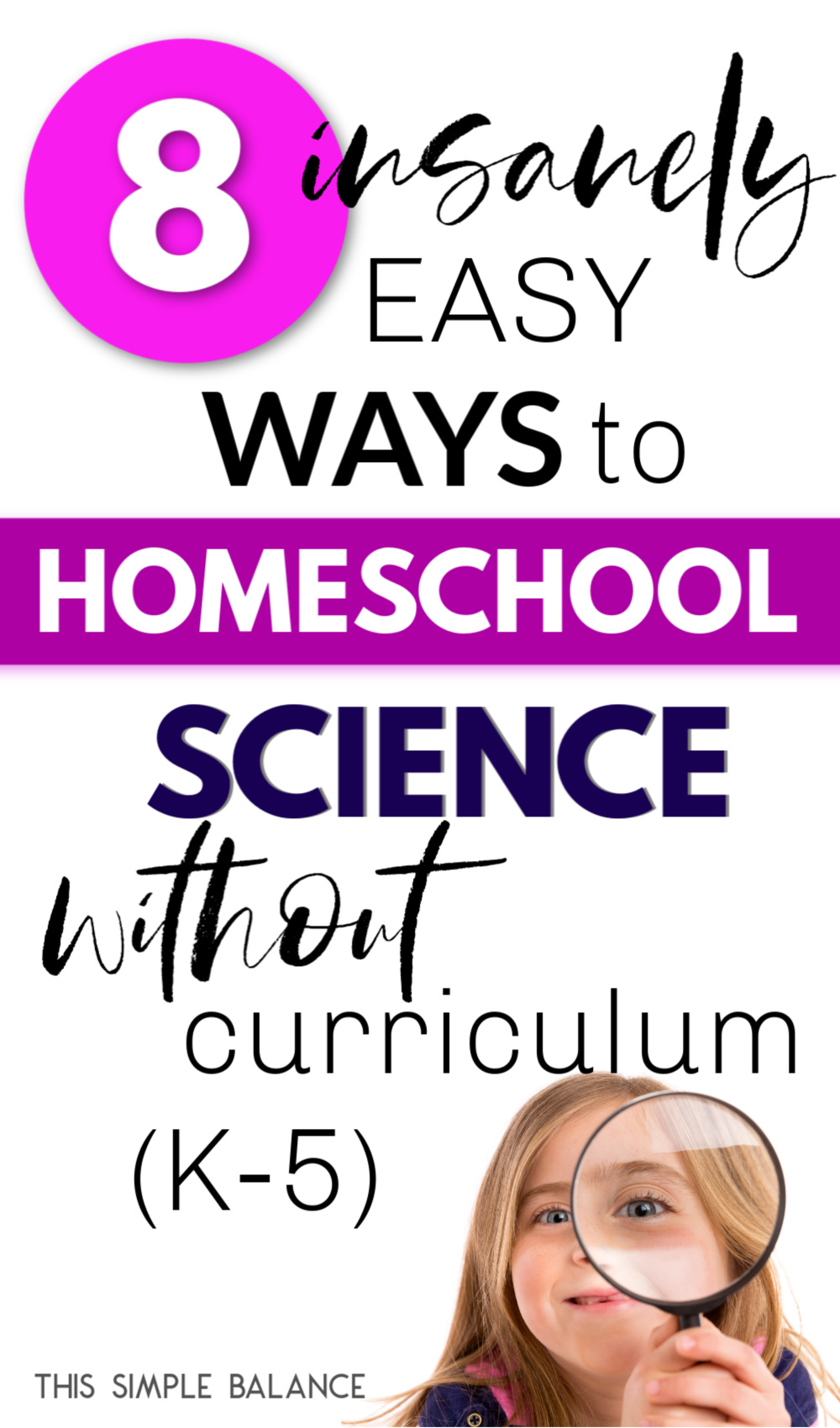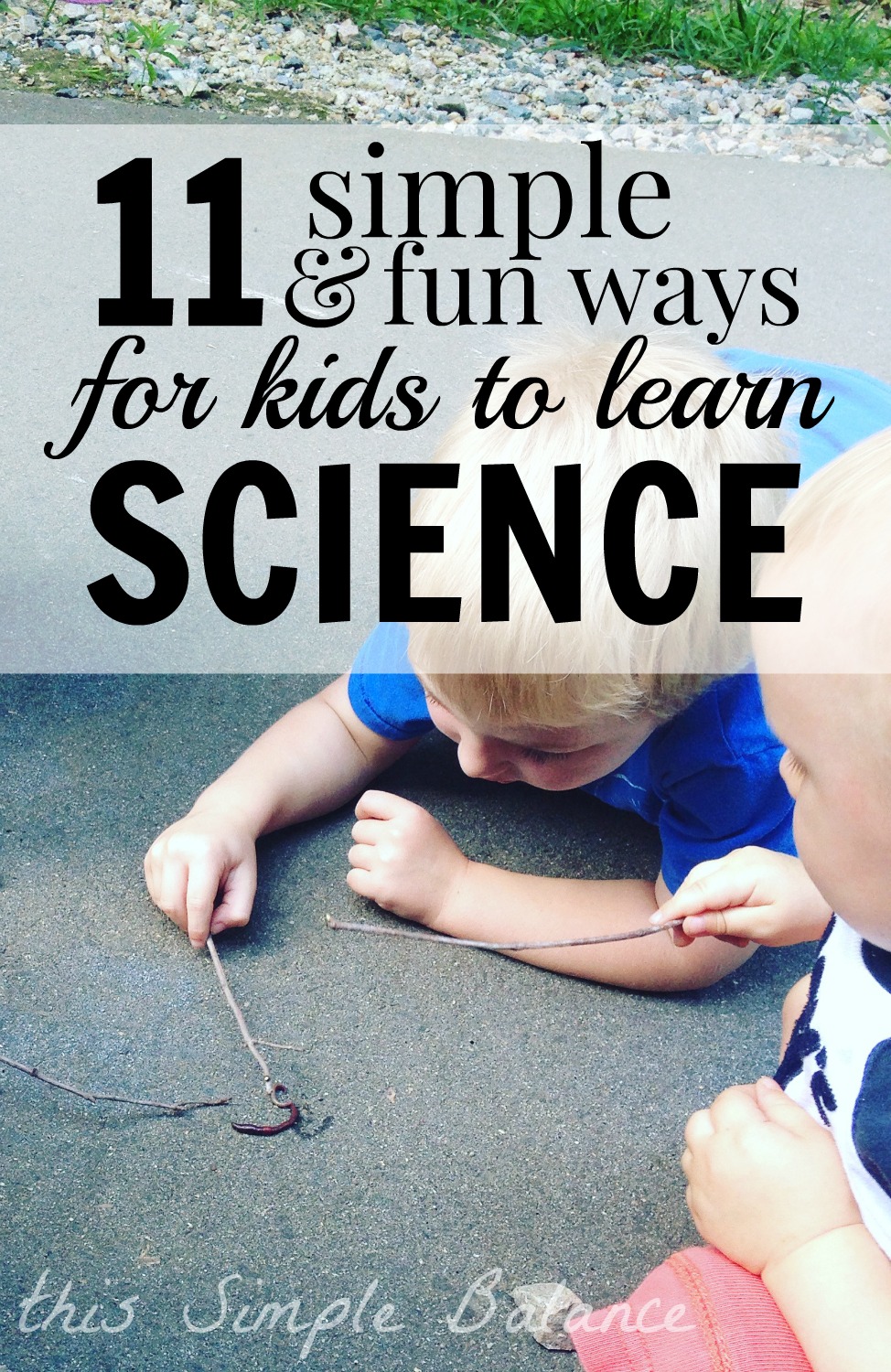 THIS POST PROBABLY CONTAINS AFFILIATE LINKS. AS AN AMAZON ASSOCIATE, I EARN FROM QUALIFYING PURCHASES. YOU CAN READ OUR FULL DISCLOSURE POLICY HERE.
8 Fun & Simple Ways to Teach Science in Your Homeschool
1) Dollar Store Spices & Kitchen Staples
Mixing up spices and water is the perfect activity to introduce the concept of experiments. Even my older kids still love to do this!
Take a trip to the Dollar Store or to Aldi's and pick up some inexpensive spices just for your child's "experiments". Give them bowls, spices, water, some measuring spoons, food coloring, and let them mix up several crazy concoctions.
Vinegar and baking soda are also fun ingredients: remember making a "volcano"?
2) Nature Walks
The key to nature walks is to inspire curiosity. This means that you, the parent need to show interest.
Ask questions, "I wonder why that bird flies that way. What animal do you think lives here?" Point out your favorite birds, flowers, plants. If you show interest, your kids will pick up on that.
While nature walks are free, you can make the experience even more special (especially if you have reluctant nature goers) with a pair of binoculars, a special notebook and colored pencils for sketching what you see, a bug catcher, a magnifying glass, and even a camera for documenting their favorite finds (or for sketching from later, if you have a perfectionist artist like I do).
Related: Nature Journaling for Kids Who Aren't That Excited About It
3) Science Experiments
Starter Experiment Kit
We were given this basic starter experiment set, and my kids loved it! The experiments were basic enough for my six year old to read and do with her younger brother, and they required very few extras (food coloring being the item you may not have on hand).
My kids did the experiments over and over again, only recently tiring of them. We still have the beaker and test tubes, which they use to mix up "potions".
Individual Science Experiments
Pinterest is chock full of interesting science experiments for kids (you can follow me here – my homeschooling science board contains a tiny number of the thousands out there). Many require adult supervision, so with four kids we haven't attempted too many just yet, but there are endless possibilities.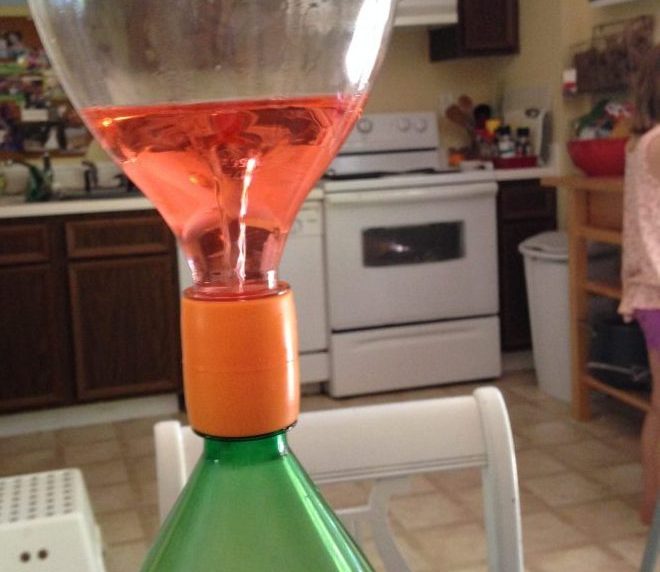 Magic School Bus Science Kit
Update: This product is no longer available. See Little Passports Science instead.
For our homeschool this year, we purchased the Magic School Bus Year of Science Experiments. Each kit comes with 6-7 activities. I say activities because some are not experiments, but learning scientific terms or building a solar system with wires and bouncy balls.
We watch the corresponding Magic School Bus Episode on Netflix, and then take our time completing the activities over the next several days.
The only drawback of this kit is that it requires a lot of materials from home that are not items we typically have on hand – water bottles, soda bottles, newspaper, to name a few.
Little Passports Science
This is our new favorite Science subscription box! We took a break from it to try Steve Spangler Science, and we weren't very impressed.
We are going to renew our subscription next month. Each box comes with several experiments with everything you need except a few common household items.
It also includes a pamphlet which does a great job explaining the Science behind the experiments. These are so great that I saved all of them to read together in the future.
See all that's included in Little Passports Science Expeditions HERE.
Kiwi Crate
We recently tried a one month subscription to Kiwi Crate (now Kiwi Co), a bonus included in this past year's Ultimate Homemaking Bundle.
It was a hit! We built stomp rockets and a periscope, and my kids loved every minute.
We discontinued our subscription, mostly because we receive the Magic School Bus Kit each month, and I get easily overwhelmed by the clutter that comes with kits and too many activities that require adult supervision.
However, what is great about Kiwi Crate is that you can also order individual boxes at any time without a subscription. You get to choose the theme based on your child's interests – perfect for birthday, Christmas, and really long winters when you need structured indoor activities.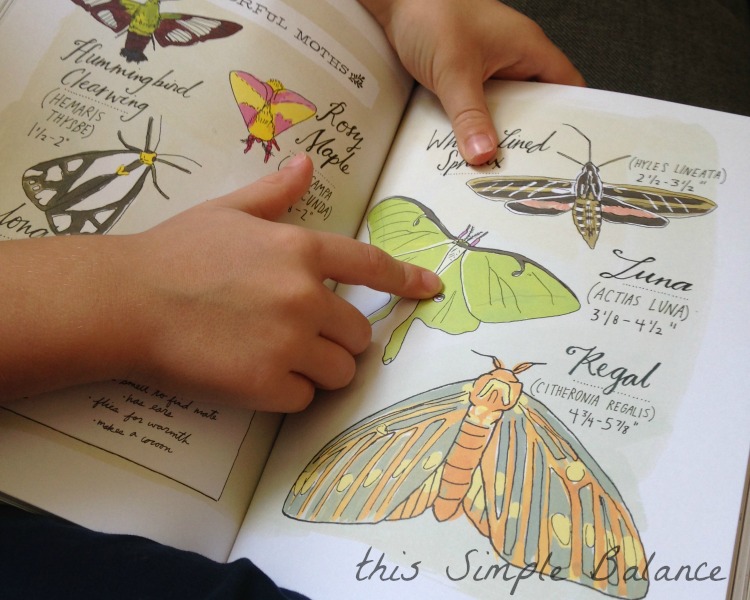 4) Science Books
I'm not talking about textbooks, here. Have you ever been inspired by a textbook? I didn't think so. So much of science during the elementary school years is about cultivating curiosity and sparking interest.
There are so many beautiful books to help your kids learn and develop interest in science, some that even my toddler loves to look through! Here are a few of our favorites:
5) Science Shows
There are so many fantastic shows about science for kids! My second child is particularly interested in Science, and after watching the latest Wild Kratts episode, he always comes up to me excitedly explaining what mosquitos feed to their babies or how pangolins thick plates are composed of keratin.
We recently subscribed to PBS Kids Channel on Amazon Prime so we could access all the Wild Kratts seasons. If you head HERE to one of the Wild Kratts Seasons, you should be able to subscribe. If you can't find the button, simply search "PBS Kids subscription" in the search bar.
Here are some of the best Science shows we watch regularly:
6) Field Trips
We have loved living in two cities now with amazing science museums, zoos, and aquariums. An annual pass or membership is often the most affordable option, especially if you have multiple children. The libraries in some cities also offer free or discounted passes that you can reserve through the library system.
Science museums have so many exhibits and scheduled presentations that it can feel like drinking water from a fire hose. Trying to see everything in one trip can be overwhelming, sometimes outweighing the benefits.
Especially if you are homeschooling, regular visits are the best option. That way you can choose one section of the museum to focus on during each visit, and you can also do the special activities available that day without feeling rushed.
If you have grandparents or other family nearby, leaving toddlers in their care will give older children (and you) a better experience. Older children have longer attention spans. You can follow their interests instead of dragging them away to chase down a runaway toddler (I've done it – not fun).
7) Scientific Tools
Last Christmas, the kids received a starter kit of scientific tools. It included a telescope, microscope, and binoculars. The kids enjoyed it, and it's gotten a lot of use. But here's the thing: the kids can tell when they are getting the "kid version". They know that these are not the real thing; they can tell the difference.
What if we gave our kids the real thing instead?
Now I'm the first to admit that this idea makes me nervous. Our budget is tight as it is without purchasing expensive gadgets that might get broken. But I wonder if the real thing just might make cause my children to love science even more.
What if they had a real, if basic, microscope, complete with slides? How might that change their perspective on Science?
8) Take Things Apart
Broken toys are perfect for little scientists to explore the way things work. One of our nerf guns recently broke, so my husband helped the kids take it apart to see how it works. My science-lover was thrilled to explore how springs and triggers work, and we benefitted from something breaking: win-win.
In Closing
Finally, the best thing you can do to instill a love of science is to teach your children to ask great questions. Develop a habit of asking great questions out loud, all day long. Take the time to wonder, to actually stop long enough to find answers. The best gift you can give your child is a love of learning.
"Education is not the filling of a pail, but the lighting of a fire…" -W.B. Yeats
If you create an environment that inspires curiosity and supports a love of learning, you will give your little scientist a gift that extends far beyond science and academics. You're giving her the tools to succeed in life.
Related: 33+ Science Board Games for Kids of All Age Levels