10 More Books Every Homeschool Mom Should Read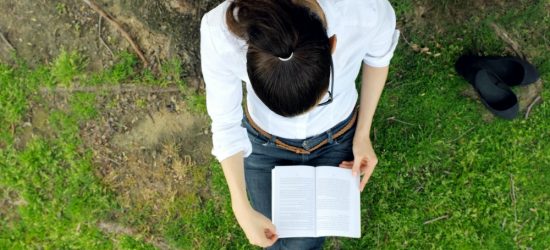 Parenthood has pretty much killed any desire I had to read fiction. Perhaps it's the limited amount of time I have with four kids, or the fact that I read-aloud so much fiction to the kids every day. Either way, the only books that hold my attention these days are non-fiction books directly related to homeschooling, parenting, or finances.
I love studying different educational philosophies and approaches to homeschooling because even three years in, I don't feel like my homeschool approach is set in stone yet. I am probably considered an "eclectic homeschooler" – whatever gets the job done and helps my kids to LOVE learning.  These ten books (in addition to my all-time favorite homeschooling book that I read five times last year) have played a crucial role in how I view traditional school, homeschool, and education in general.
Sustainable Homeschooling
When I first wanted to homeschool, I think that urge came from an ignorant belief that homeschooling was better, at least compared to public school. But I soon realized that ignorant beliefs or ideals do not make for a sustainable homeschool.
While homeschooling has its delightful moments, it's also seriously challenging. It goes against the grain of our society and can cause you to question regularly whether you are ruining your child for life, whether what you are doing is enough compared to "real school".
No. Homeschooling is not something to be done on a whim, at least not for long. Sustainable homeschooling requires a solid, meaty, mulled over, thought through "why" .
Related Content: The Most Important Thing to do BEFORE You Homeschool
Sustainable homeschooling requires a solid, meaty, mulled over, thought through "why" .
If you have decided to homeschool and haven't answered the questions, "What is the purpose of education, and what makes a good education?…Is it enough? Why on earth am I doing this?", then these books will help you answer those questions.
Solid, written out answers will sustain you through periods of self-doubt, questions, and uncertainty.
Those answers will remind you on the days you seriously question whether your kids are learning anything at all. They will remind you on days when you drive past the local elementary school and get super nostalgic about your own first days of school. They remind you on the horrible behavior days, when you'd rather just quit and put your little cherubs on that big yellow school bus.
I hope these books help you as much as they have helped me. Keep in mind if you are a secular homeschooler, even though the majority of my reasons for homeschooling are not faith-based, I am a Christian. About half of these books are faith-based or faith-influenced.
Pin me!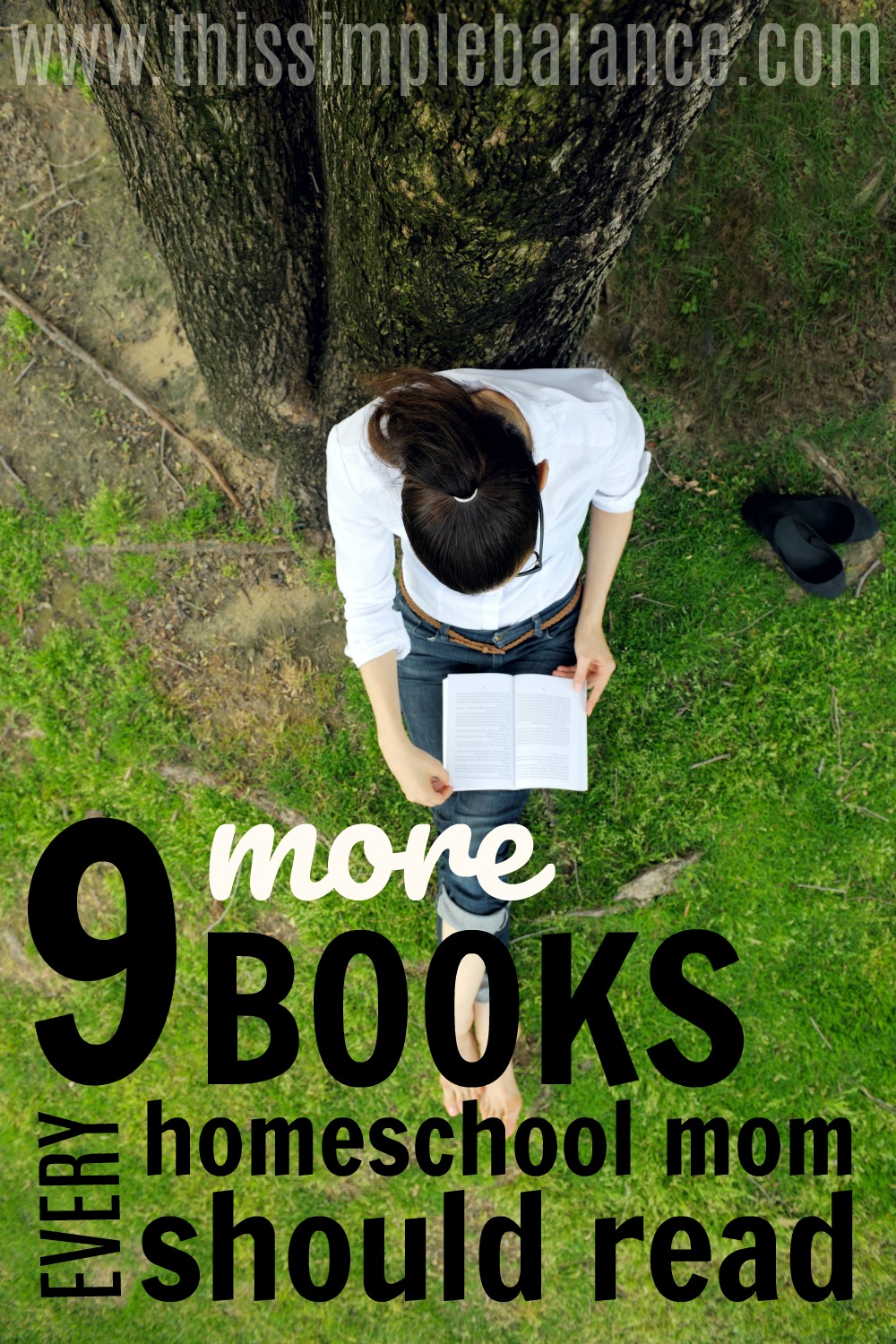 10 More Books Every Homeschool Mom Should Read
In Free to Learn, developmental psychologist Peter Gray writes a compelling argument about trusting our children to learn through play. He draws from research to prove that play is how children learn best, and that formal education stifles that learning and potentially kills their natural curiosity.
Sarah Mackenzie addresses the stress most homeschooling moms feel: giving their kids an excellent education. We often do this from anxiety, but Sarah encourages us from her own experience homeschooling six kids to teach from rest instead.
Dumbing Us Down is written by former school teacher John Gatto. This book will challenge everything you thought you believed about traditional school: a critical read especially for homeschool moms who are not home-educated themselves. You may come to different conclusions than Gatto, but at least ask the questions he is asking.
Educating the WholeHearted Child is jam packed with awesome content. Sally and Clay Clarkson homeschooled when very few people were doing so with a literature-based approach. They share biblical reasons for homeschooling, address socialization, learning styles, practical ways to teach and much more.
Sarah Clarkson (daughter of Sally & Clay Clarkson) grew up listening to great children's literature. Her life, and that of her siblings, has been shaped by story. In Caught Up in a Story, she examines the central role story plays in shaping the souls and future lives of young children.
The terms Thomas Jefferson Education and leadership education are often used interchangeably. I love this approach because it builds on the idea of learning through play, family interaction and unschooling during early childhood, trusting that with the right environment and support, children will develop their interests as they grow. Eventually, those interests will result in self-motivated, passionate academic study in later childhood and the teenage years. This book is filled with practical ideas either to implement a classic Thomas Jefferson Education, or to add to your own eclectic homeschool philosophy.
This was the book that first introduced me to a Charlotte Mason approach to education. It aligned extremely well with my parenting philosophy and how I see my children – as valuable, equal contributors to the world, if immature ones. So much valuable wisdom in this book, for parenting and education both!
How Children Learn calmed my fears about taking a relaxed approach to homeschooling. It confirmed what I saw in bits and pieces our first year homeschooling (and more and more every day): that children are hard-wired to learn. They are motivated by their own vibrant curiosity, interests, and passions. They want to know about the world and will do so without traditional school.
If you weren't convinced before about the value and power of reading-aloud, you need to read this book. Not only is it chock full of thorough research and statistics about the benefits of reading aloud, about half of the book is dedicated to a reading treasury of the best read-alouds (because not all books are best read aloud).
I know I said 9 in the picture – yes, the homeschool mom can count, thank goodness. But how could I forget this gem?! Amy Dingmann is my new favorite homeschool blogger (you can check our her site The Hmmmschooling Mom HERE). This book talks about the good, the bad, and the ugly parts of homeschooling. It addresses issues I have not heard discussed anywhere else. Amy is not afraid to "go there" and speaks some strong challenges and encouragements to homeschool moms. This is a must read for new homeschoolers.
What books do you think every homeschool mom should read? I'd love more recommendations. Share in the comments!


Posted by
June