Inside: Wondering about the costs of unschooling? The answer is complicated, but I'll explain what unschoolers spend money, the hidden costs of homeschooling in general, and ways you can save money to make this lifestyle work for your family.
When I first started homeschooling, I wasn't sold on unschooling just yet. And being new, I was terrified I was going to screw it all up.
So naturally, I purchased a boxed curriculum set that covered all subjects.
Even though I purchased everything secondhand, I still ended up paying over $500. FOR FIRST GRADE. And that didn't even include anything extra, like classes/sports, books or museums.
I ended up ditching half the curriculum within a few short weeks. (Ok, I admit it, Saxon math went even sooner.) I hung onto the Usborne reference books, Story of the World and resold the rest to make some of my money back. Soon after, I parted ways with Charlotte Mason and slid into relaxed homeschooling, which later morphed into unschooling.
We never again paid $500 for curriculum.
Now our unschooling expenses might look a lot like the average, middle class American family's general budget for kid "extras" – experiences, local sports, real books, a Netflix subscription.
Here's what I'm going to cover in this article:
Hidden Homeschooling Costs (Beyond Curriculum)
5 Things Unschoolers Typically Spend Money On
Are Unschooling Expenses Any Different Than Parenting Expenses?
Is Unschooling More Expensive Than Regular Homeschooling?
What To Do If Your Child Has Expensive Interests
I'll dive deeper into the costs of unschooling. But first, let's look at how much homeschooling in general costs – beyond curriculum.
You Might Also Like: The Best Unschooling Podcasts to Listen to This Year
Hidden Homeschooling Costs: Expenses Beyond Curriculum
THIS POST PROBABLY CONTAINS AFFILIATE LINKS. AS AN AMAZON ASSOCIATE, I EARN FROM QUALIFYING PURCHASES. YOU CAN READ OUR FULL DISCLOSURE POLICY HERE.
If you were to ask me what you needed to start homeschooling today, I'd direct you to this basic homeschool supply list. On it are things like basic art supplies, maps or a globe, pencils (the good ones).
But besides some basic supplies (and unschooling books to deschool yourself), if you aren't planning to buy curriculum, what else should you plan for financially?
I'll start with these homeschooling expenses that aren't talked about enough. They add up, whether you're homeschooling OR unschooling.
Income Loss
This is biggest potential cost most families consider when deciding whether or not to homeschool.
But the good news about this one is that it doesn't need to be a cost! You don't need to stop working to homeschool, not if you don't want to or if you need the income.
I stayed home with my kids until my oldest was seven. But I knew that if we were going to homeschool long-term, I needed to find a way to work from home while homeschooling, so I did.
More and more families are choosing to have both parents work and homeschool. It's far from easy and requires a lot of creativity and flexibility. They find complementary schedules, choose to work from home and/or juggle childcare.
But they make it work.
The good news is that unschooling offers far more freedom than other homeschool styles, which is perfect when both partners need or want to work. Unschoolers believe that children are learning every hour of every day, not just 9-3, after all.
Jen at Practical By Default has an amazing Facebook group of over 20,000 working homeschool moms who offer support, advice and guidance.
Related: 9 Flexible Work at Home Jobs for Homeschool Moms
Electricity
When you're home far more than the average family with school-aged kids, you naturally spend more on electricity. Our family works from home and "schools" at home.
Our electricity bill definitely reflects that.
Lights, electronic devices, air conditioning. We probably use more overall than the average family.
And don't get me started on the cost of heat these days…
Water
We are very lucky to have a well on our property. But if you are paying for water, that can be a significant expense for homeschooling families.
Between more dishes, more drinking water at home, using the toilet all day (don't forget that septic bill), and playing with water outside, it all adds up.
Groceries
Especially if you were in the position to receive free or reduced school lunches and breakfasts, your grocery bill is definitely going to go up, or it will be higher than it would be if you sent your kids to school.
Then there are other expenses like toilet paper and paper towels that homeschool families probably need more of to get through the days.
Internet
I absolutely cannot fathom homeschooling without internet access. Some families do it, but I don't know how (if you do, please share in the comments!).
We need internet to work from home, so for us, this expense is already a necessary one. But if you don't work from home, paying for better internet can be an added homeschool cost.
You can, however, homeschool without cable. We have a few things like Curiosity Stream, Netflix and Disney+, but have never once paid for cable.
Library Fines
This is joke…kind of. But if you live in an area where the library does not autorenew your books, make sure to stay on top of returning your books and DVDs.
Library fines are no joke! And then there's when you actually lose books or your toddler destroys one (ask me how I know).
The library is free…until it's not.
Related: 52 Ways to Save Money So You Can Afford to Stay Home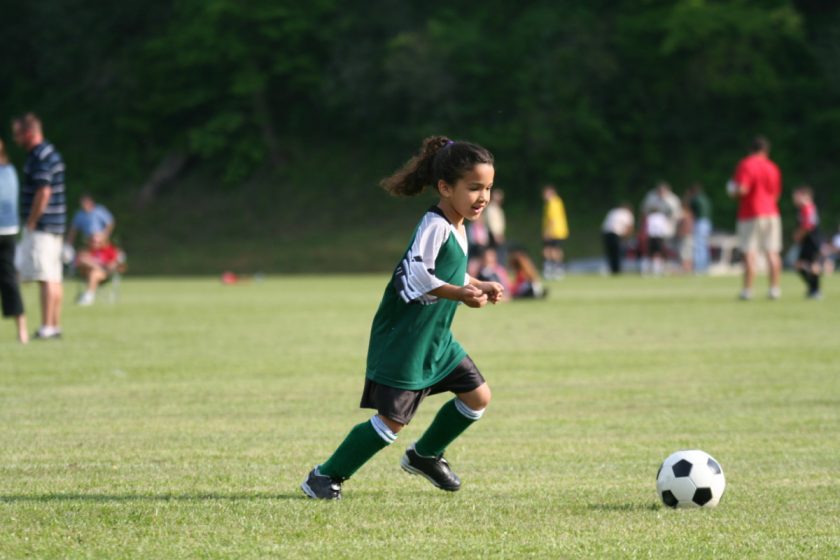 The Costs of Unschooling: 5 Things Unschoolers Typically Spend Money On
Now that we got those "hidden costs" out of the way, what do unschoolers spend their money on? They rarely factor curriculum into their costs, unless their child specifically asks for it or needs it (like special reading curriculum).
Here are things we spend money on regularly.
Note: You can unschool without these things, especially in the younger years, but I think it would be difficult to support your child's interests as they grow without at least a few of these things. I have ideas on how to save money later in the article.
You Might Also Like: What Is Unschooling? Defining The Most Misunderstood Homeschool Style
Classes and/or Sports
These come in all shapes and sizes – and price tags.
We currently pay for local sports for two kids, which are very affordable. They certainly keep us more than busy for 20ish weeks of the year. In the past, we've paid for in-person art classes.
We tend to look for free classes or tutorials on Youtube because Outschool is more than we want to pay at the moment. Others I know love Outschool and don't mind paying for it, but you could easily spend hundreds of dollars on classes.
Resources
Books, kits, craft supplies, board games, video games, sports equipment, baking supplies.
Anything you buy to support your child's interests or to possibly expand their interests (a.k.a strewing) can be included in this category.
Some recent examples for us include:
A Mini Crossword Puzzle Book
New Alcohol-Based Markers
Snap Circuits Expansion Pack
Summer Soccer Clinic
We probably don't spend as much money on books as the average homeschool family. Two of my kids adore audiobooks, so we use the Overdrive app and the library A LOT.
I might make a resource instead of buy it, like spelling flashcards for my son who wanted to improve his spelling.
Related: Unschooling Resources & Plans 2022-2023 – 7th, 5th, 3rd Grades & Kindergarten
Memberships
Zoos, aquariums, museums – whatever you can think of that requires an annual membership fee.
We try to purchase just one membership at a time. This year, we chose an amazing Aquarium in New Jersey, and we plan to go around four times to get the most out of the membership.
When we lived in Boston, our library offered free or discounted museum tickets that could be "checked out" like books or other materials. Ask if your library has a similar option.
Subscriptions
These can be subscriptions to anything you get month after month, digitally or physically.
In the past, we've paid for annual or monthly subscriptions to apps like Curiosity Stream, Duolingo Plus or Simply Piano. We pay for Netflix, Disney+ and Amazon Prime, and we have a monthly subscription to the Yesteryear Gazette.
Gas
This one is probably the most overlooked expense for homeschoolers in general. But if you're currently living through 2022, you know that gas is a HUGE budget line item lately.
Whether you're driving to a homeschool meet-up, class or museum, gas adds up. It is one reason we are currently focus on local, relaxed homeschool park meet-ups, instead of trying to build community with other unschoolers.
It's one major disadvantage of rural living: everything is FAR. Plus, public transportation isn't an option.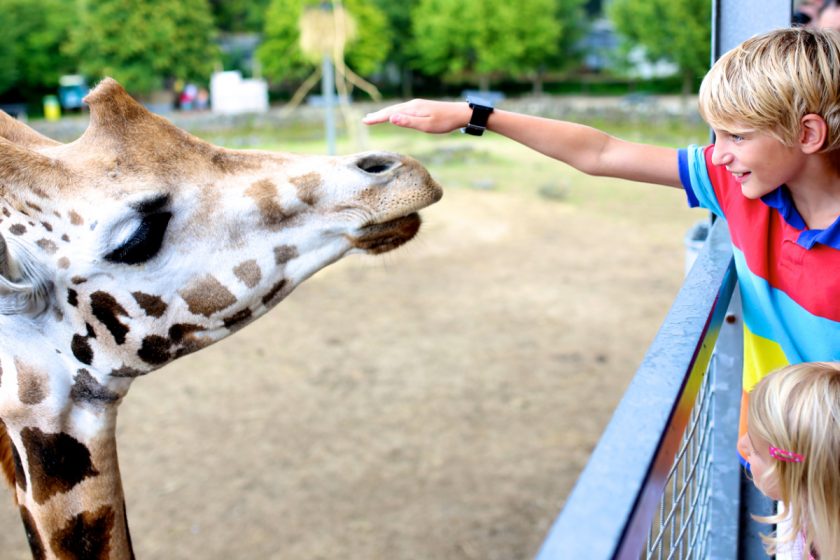 Are Unschooling Expenses Any Different Than Parenting Expenses?
You might look at the above list and think, "How are these any different than what a parent would spend on their child?" And for some parents, there is very little difference.
Maybe you already keep your art supplies well stocked.
Maybe you already buy various materials for your kids – from books to puzzles to subscription kits – that you think they'll love and will spark new interests.
Maybe you already pay for Amazon Prime or Netflix, or apps to support your child's interests.
So if you would already enroll your child in additional classes and extracurriculars based on interest, your additional expenses will only be those "hidden costs" mentioned earlier in the article.
For other families, typical unschooling expenses definitely qualify as extra costs and will put a financial strain on their budget.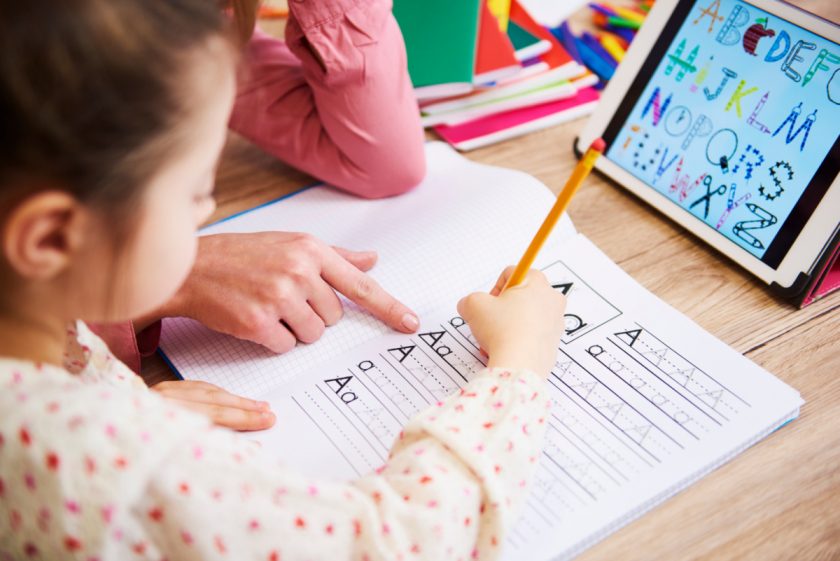 Is Unschooling More Expensive Than Regular Homeschooling?
The short answer is yes, it can be. But keep in mind, it also doesn't have to be.
Homeschooling can potentially come with its own hefty fees. But there are many homeschooled families using only free curriculum and other inexpensive supplements.
You see the same wide range of spending in the unschooling community.
The main difference is that when you unschool, you typically eliminate curriculum expenses. You shift your spending to what homeschooling parents might see as "extras".
I would say it's more likely that you'll spend less than the average homeschooler during the elementary years. But things can get more expensive as as your kids get older and need more classes, apprenticeships or skilled support to help them reach their educational goals.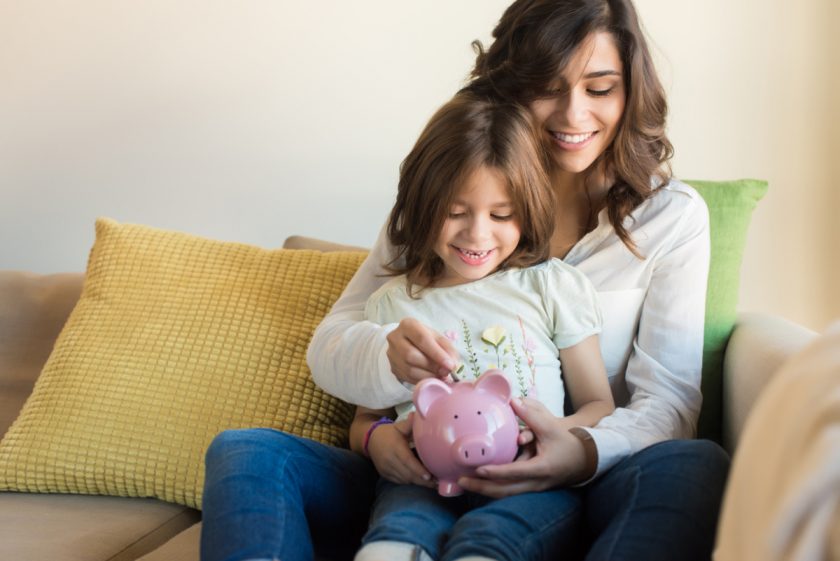 How to Save Money While Unschooling
So how can you reduce the costs of unschooling? There are several ways to make it work financially.
1. Find a unschooling group.
If you can find a local unschooling group, this can be a great way to develop community that will only cost you time, gas and relational sweat and energy.
Many unschooling groups usually offer local park meet-ups, band together to get group discounts for field trips or just hang out and learn together.
Sometimes you need to make do with what's available in your area. Living rurally can mean that there aren't as many unschoolers, or families are too spread out to get together regularly.
If you can't find an unschooling specific group, Wild & Free groups are the next best thing. These groups generally offer park meet-ups, nature walks and book clubs.
Building community may eventually lead to a bartering culture where you can swap books, educational board games. I know I frequently have things we're done with, but we have no one to give them to.
If you can't afford anything else except a library card and internet access, make an unschooling group your priority.
You Might Also Like: Unschooling Kindergarten – 7 Ideas for an Amazing Year Without School
2. Set a budget.
Almost all homeschooling families will need to budget, just like families in school need to set budgets, too.
We don't have unlimited resources. We all make choices about what to do with our money.
So look at your budget and set a monthly amount you're willing to spend every month on education (or children in general). Personally, we budget around $200 a month. It's not always perfect, and sometimes one month will be more, one less.
I limit the number of activities we do each season – one per child – for simple/slow living and for financial reasons.
3. Choose the lower cost option to pursue a passion or interest.
There is almost always a range of options to support your child's interests.
Take sports for example.
My kids can play local soccer with our town (around $70 a soccer season per kid, plus equipment like balls and cleats). Or they could play on a league team, which I've heard costs closer to $1,000 a year between entering tournaments and travel costs.
Eventually they could play on the local high school team for almost nothing.
If even the local soccer options is too expensive for you, and your kids adores soccer, you could always start a week or biweekly soccer scrimmage.
Another example is art.
If your child wants more lessons than what Youtube has to offer, but you can't afford in-person classes, you can try something like this online art membership. The cost per month is far less than in-person classes, especially if you have multiple kids in the family.
This can apply to just about any subject. There is usually a lower cost option available, so start there.
(More tips on what to do when your child develops expensive interests in the next section.)
4. Use the heck out of the internet and your library card.
If you're paying for internet access (I guess some people homeschool without the internet? I can't imagine, but I guess it happens) and have a device like an iPad or computer, you have access to SO SO much!
Youtube alone has a wealth of free information. I mean, you have to watch ads, but it's how creators make a living making and giving you free information. I'm working on a list of educational channels my kids use all the time that I'll share later on.
You can also access things like:
Scratch Coding by MIT,
free typing games,
Prodigy Math,
Khan Academy and more.
Your library card can give you access to books galore, plus you can request that they buy books they don't already have on the shelf. Please do this! Librarians love buying books people will actually use; otherwise, they're just guessing.
There are usually DVDs, as well, and if you live in a city, there might be free or discounted museum tickets (at least they did in Boston).
With just the internet and your library card, you can save a ton of money unschooling.
You Might Also Like: How to Track Learning When You Unschool – 5 Valid Options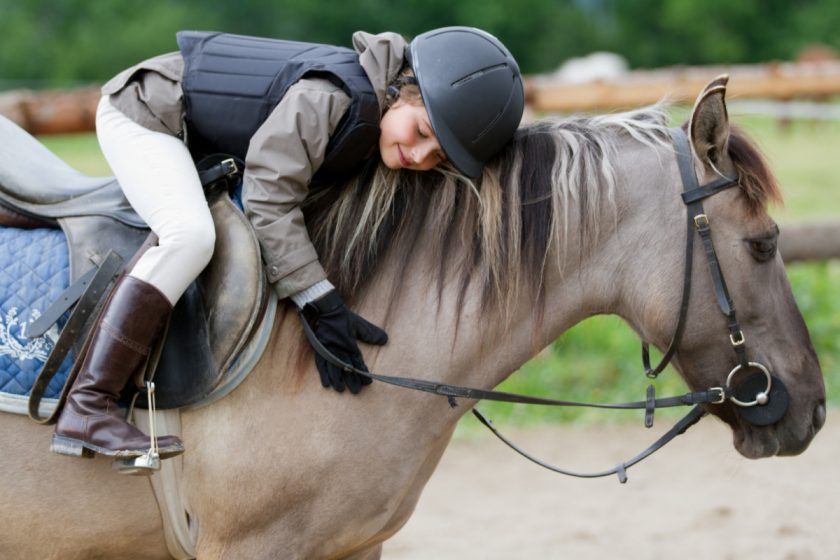 What If Your Child Has Expensive Interests?
In the early years, it's easy to push off things like extracurricular activities because they would mainly be driven by you, the parent. And when they're young, Wild Kratts and library books can often satisfy them.
But as unschooled kids get older, they might want to pursue their passions beyond watching free documentaries or reading books.
Or they might have expensive interests like my friend Marta's unschooled kids – aerial acrobatics and soccer at the pro level, respectively. Yikes.
With unschooling, following your child's interests IS the whole deal. You can feel like you're not doing your job as an unschooling parent when you can't actually fund your child's interests, what you're supposed to be doing.
So beyond what I listed above, what can you do if you have limited resources? Here are some ideas.
1. Meet your child halfway.
Being open about the costs of things during the teenage years are crucial. If you haven't already explained your monthly budget and financial situation (good, bad or ugly), now's the time.
Offer to help them out with half of the expenses, and suggest they find a way to raise the rest of the money. There is absolutely nothing wrong with your tween or teen putting in the work to pay for an expensive passion as part of their education.
In fact, it might be a good idea even if you technically could pay for it. Hard work and feeling the "sweat" cost of their interests will help them evaluate how committed they are to that passion long-term.
Plus, the entire process of finding a job, working under a boss and managing their own money is an essential learning experience.
If you have an only child, you could first suggest trading something else in your budget for whatever courses or memberships they want.
Do you have an annual amusement park trip? Could you give that up? Cable? Expensive cell phone plan? Eat out less? Could this be their Christmas gift?
Obviously, if you have multiple children, giving up a family experience might not be fair to everyone else.
2. Ask about scholarships.
Sometimes, scholarships or discounts aren't advertised.
Again, you need to ask. Don't ever be afraid to ask!
3. Try to barter for lessons.
I heard of one family whose child wanted to do horseback riding lessons. They were able to barter with labor – cleaning out stables – for the lessons.
Don't expect someone to say no. You can't know until you ask.
Also, don't ever be ashamed of bartering. Most of us in the homeschooling world are…creative with our finances in order to homeschool.
And besides, bartering used to be the only way to get anything hundreds of years ago. It's vintage.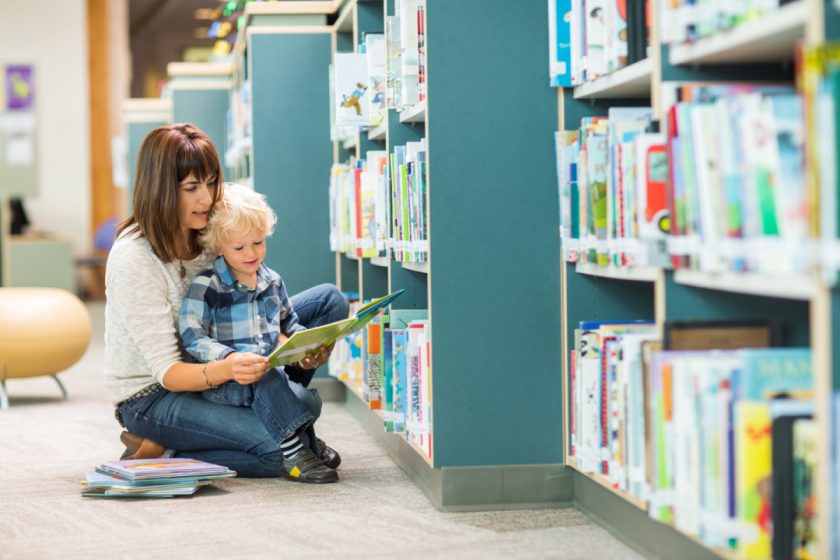 Ultimately, Unschooling Costs As Much As You Want It To Cost
I wish I could give you more concrete numbers. The answer is more akin to the estimates of how much it costs to raise a child.
Some "experts" will give you an astronomical number that makes you seriously question having kids. And then there are real live parents who will tell you that several of the expenses listed by the experts as "essential" are completely ridiculous and unnecessary.
Unschooling expenses will be what you make them. They are flexible based on your financial situation and your desire to make this lifestyle work.
I've heard of parents selling bigger than they needed houses to make it work. I've heard of unschooling families with activities and co-ops outside of the home four days a week (which probably cost money?), and then there are families like ours who prefer to spend more time learning at home.
So much will depend on your unique child and your unique lifestyle.
But I will say this: don't ever feel guilty for what you can't give your child, and focus on what you can give them. Freeing them from coerced learning and letting them follow their interests is a great gift, even if that freedom is curbed by significant financial constraints.
For many families, where there's a will, there's a way. You can most likely make unschooling work on even the most limited budget.
Take it one year at a time, and it will be far less overwhelming. Good luck!
Are you an unschooling parent? I'd love to hear any thoughts on how much unschooling costs for your family! Share in the comments.
Read Next: Unschooling vs. Homeschooling – What's the Difference?