Inside: The best useful gifts for homeschool moms. Put these on your wishlist (because let's be real – homeschool moms are probably the ones reading this), use it for ideas for a homeschool mom friend, or forward this to someone you love who needs ideas for YOU!
Sweet summer is over. You just dropped all this cash on amazing new curriculum, spent hours tweaking the calendar to find the best possible schedule for multiple different ages and stages, and streamlined your routine to guarantee the best homeschool year yet.
You've been working hard, homeschool mama!
If you're feeling like you deserve a little gift, it's probably because you do. You're superwoman. So snag something from this list right now.
OR share this with your hubs or your kids in some subtle – or not so subtle – way.
It's also the perfect list for gift ideas for a homeschool mom friend who could use a beginning of the school year pick-me-up, just like you.
Or of course, share this post as around the holidays with family and friends so they know the hands-down best gifts for homeschool moms (so you get what you need for Christmas).
Related: 40 Gifts for Minimalist Moms that Won't Cause Anxiety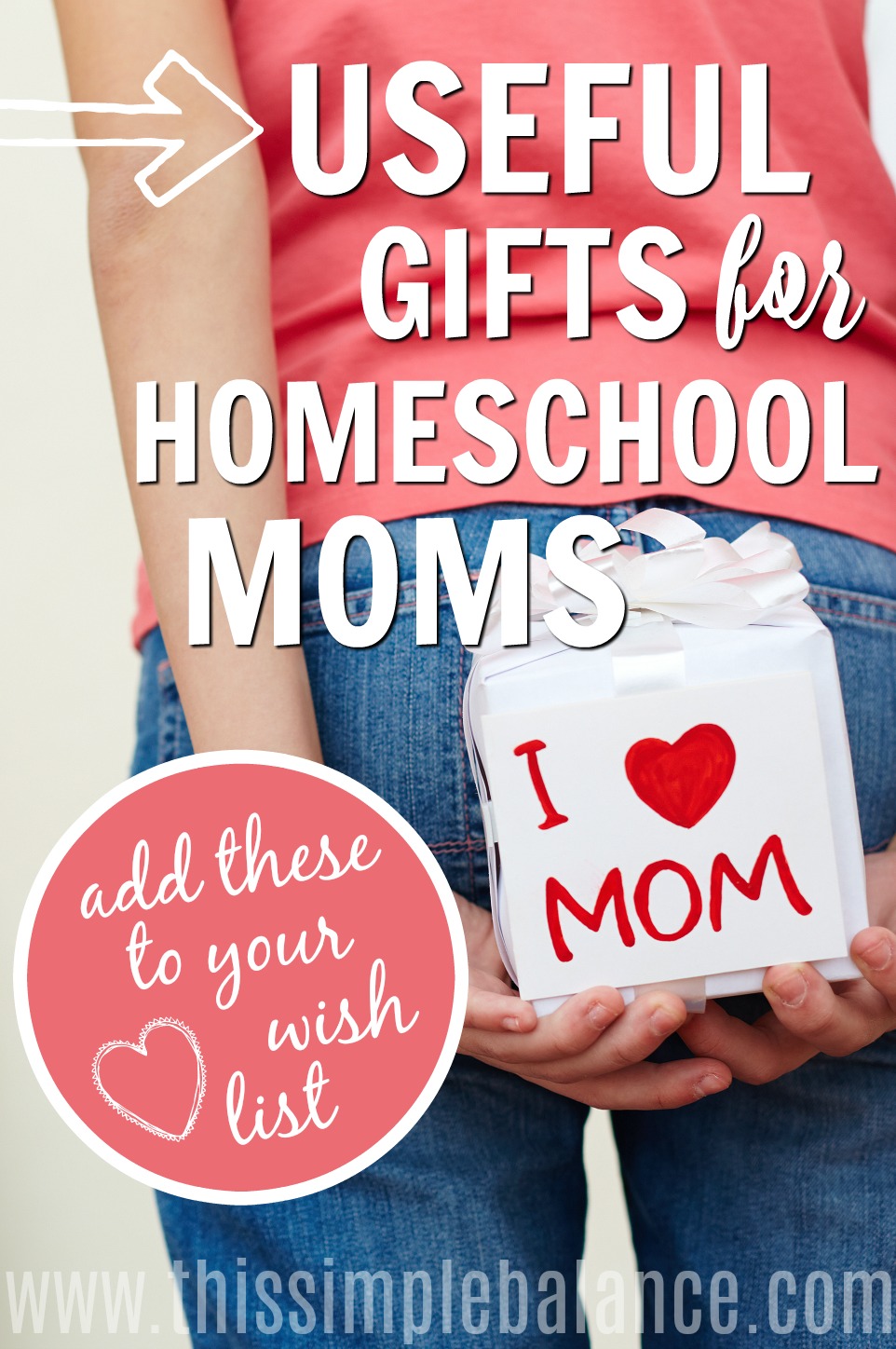 Best Gifts for Homeschool Moms – Practical to the Core
THIS POST PROBABLY CONTAINS AFFILIATE LINKS. AS AN AMAZON ASSOCIATE, I EARN FROM QUALIFYING PURCHASES. YOU CAN READ OUR FULL DISCLOSURE POLICY HERE.
1. Prime Membership
We'll start here because I absolutely love my Prime membership. With four five kids, I really don't know how I lived without it before now.
Since Target caught onto me (and every other money savvy mom) taking them up on their "no minimum, free delivery" REDCard offer and started making thousands of items free shipping with a $25 minimum order (grrrr, Target), I use my Prime membership for more and more of my online shopping.
And guys, you thought 2-day free shipping was good? There must be competition or something because Amazon Prime just stepped up their game.
You can now get certain items delivered SAME DAY FREE SHIPPING.
Yes, it might be the the most amazing thing ever. I don't love supporting monopolies, but gosh, I couldn't make it without it so, yeah, Amazon gets my money.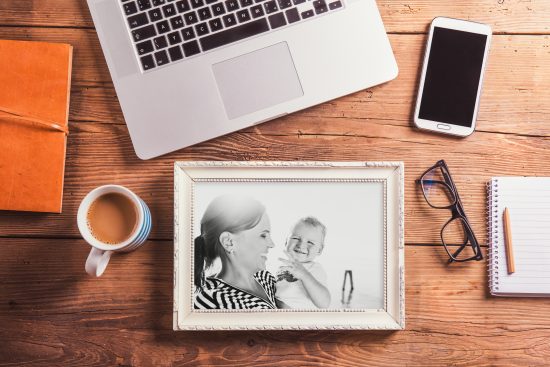 2. Good Coffee
Update: I am now a French press (I have this one) convert, but mainly because no one else drinks coffee in our house (yet), so I make one excellent cup of coffee at a time.
This homeschool mom wakes up in the morning for her fresh, hot cup of coffee. I also can't wait until the clock strikes 2 p.m., so I can have my "make it 'til bedtime" cup.
My at-home coffee life changed forever when my parents gave me this Keurig for Christmas. Hallelujah! A perfectly hot brewed cup in SECONDS.
I purchased this reusable k-cup filter earlier this year so I could use my own ground coffee, and I love it. So much cheaper, too.
3. A Decent Water Bottle
If you're like me and dehydrating with coffee all day, you probably need to rehydrate.
Not drinking enough water is a fast way to make you pull your hair out while you're trying to teach that particularly hairy math concept.
Having an actual water bottle with a lid and a straw helps me see how much I've been drinking throughout the day (I could have sworn I drank more than that!).
Added bonus? The toddler can't dump it out the second your back is turned.
4. Chocolate: The Good Kind
Need I say more? This bark thin flavor is my new favorite indulgence, but I can't get it at the store while shopping with little people.
They see chocolate and demand treats for themselves. "It's not fair, mom!" And I don't love any of my immediate answers to that delightful cry.
Sooo, save yourself, and order it via Amazon Prime instead. It will show up at your door in a delightfully anonymous box that you can hide in your closet until prying eyes are closed for the night.
Have I mentioned how much I love my Prime membership?
5. Inspiration
Homeschool moms need inspiration like humans need oxygen.
You need something to pull you through those particularly tough days when you catch a glimpse of the yellow school bus driving by, and you forget exactly why your kids aren't on it.
Once again, Amazon can help!
Check out this list of must-reads for homeschooling parents and this list of the best unschooling books for ideas.
6. Headphones
Sometimes, your favorite podcasts aren't the best thing for little ears to hear, OR you want to drown out the chaos. Either way, why is it that when you want them, your favorite pair of ear buds are nowhere to be found?!!
There are two solutions to this problem.
1. Declutter, and have a designated place for your stuff because the really good pairs of headphones are expensive and you kind of want to cry when you catch your two-year-old sucking on the ear piece again. OR,
2. You can get multiple pairs of these cheap ones that last a similar amount of time, and you'll have back-ups, too!
7. Movies
There is nothing like a good movie to inspire you to keep homeschooling!
Then again, what you might need is just a good laugh, or one of those feel good sports movies – I'm a sucker for those. Here are some of my favorites:
8. Books
When you actually have a minute to sit down and read something other than Story of the World (and you're not so fried you just want to zone out and watch Netflix all night), homeschool books can be a great source of inspiration for the weary homeschool mom.
If you're tired of reading about homeschooling, find a great novel, instead.
If you need other ideas, Anne Bogel at Modern Mrs. Darcy gives great book recommendations.
She knows people, and she knows how to pick the best book for your personality (she also has a podcast: "What Should I Read Next"…because let's be real, pleasure reading time for the homeschool mom is extremely limited and anything audio is where it's at).
Beyond the Bookends is another great source of good books.
Related: The Best Homeschool Book I've Ever Read (so far)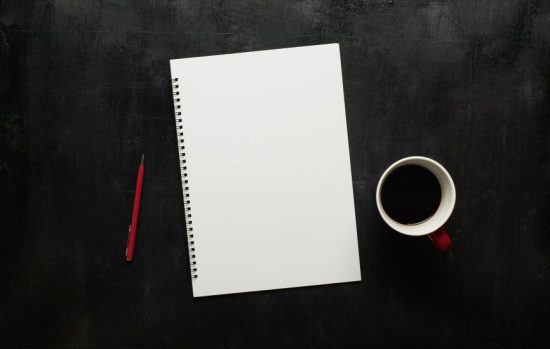 9. Planner for the Homeschool Mom
If you don't have a planner picked out by now, you need one ASAP. You also may find halfway through the year that the planner you thought would be perfect for you, you actually hate.
And there's nothing worse than a planner you hate to use because…well, you just don't use it. Then everything is disorganized chaos, and nobody needs that.
So do yourself a favor: if you don't have a planner you love, check out this super helpful round-up of Homeschool Planners in this post at the Learning Online Blog.
Currently, the bullet journal is working really well for me because can be customized so easily. You can read more about how I use my bullet journal in this post.
Related: The Flexible Homeschool Planner for Relaxed Homeschoolers
10. Audio Books
Sometimes, you just can't read-aloud another minute, and you desperately need a break that's not screens (although screens – they aren't really bad, mama). That's when you need a quality audio book!
We use our local library to get a ton of audio books for free, but Audible is also a great source for audiobooks that you can use for years to come.
If you didn't already know, you can actually buy audio books and use Audible without a monthly subscription. Sarah MacKenzie at Read-Aloud Revival is a great source for audio book sales, and her recommendations are fantastic! At her recommendation, we picked up this copy of The Wonderful Wizard of Oz read by Anne Hathaway, which my daughter loved.
If you have a big family and plan on homeschooling for quite some time, the monthly membership may be worth it. You can use your monthly credit (good for one book) to get the pricier books that never seem to go on sale (Harry Potter, Chronicles of Narnia, etc.).
Click here to try Audible for free for 30 Days, and get two audiobooks completely FREE!
11. Bad Homeschool Day Back-Up
If the audiobooks have run out, and you have a homeschool day gone bad, you need back-up!
In our family, we view all of life as educational; however, if you are following more traditional curriculum, you can feel like a failure on the days it's just not working.
Don't fret: get a few board games and workbooks (we like Brain Quests) to pull out on the bad days.
Here are several ideas:
12. Work-out Gear
Update: I'm finally able to run outside again regularly since my husband works from home. The stress relief is SO worth it because as much as I love homeschooling and working from home, it can be a lot sometimes. Running clothing and accessories make me happy!
I used to run outside all the time, and hopefully one day, I will again. The more kids I have, the more I have to decide what to use my precious free time outside the house for.
Let's be real: when you're a homeschool mom, getting out to exercise doesn't always happen.
While I'm not a huge fan of at home workouts, I know many moms who love it. And it's such a good way to relieve stress!
13. Stitch Fix Gift Card
I was a reluctant Stitch Fix convert, but five years later, I get 30-40% of my clothes from there. I've only gotten two fixes, and then purchased others clothes based on their style suggestions (they really get me!).
Homeschool moms don't have as much alone time to shop for clothes, so this is a true gift.
14. Babysitting Time
Homeschool moms need alone time or time with adults. We are around our kids all day.
Ask for (or give) babysitting time. Even an hour is amazing!
Related: How to Stay Sane as an Introverted Homeschool Mom
15. Costco Membership
Let me tell you, I was also a reluctant Costco member. But they're prepare food is a LIFE-SAVER as a homeschool mom. I honestly don't know how I lived without it.
You could go the route of a meal subscription box, but Costco let's her pick out what her family prefers. She can pick the frozen and prepared foods for different family members and she won't need to cook any of it.
Skip the meal subscription box. Get a Costco Membership.
P.S. We tried BJ's. Costco's prepared and frozen foods as just better.
16. A Curiosity Stream Subscription
Homeschooling done for you. Documentaries galore for any and every subject. You can let your kids follow their own interests and pursue whatever subject they like.
Curiosity Stream is the best gift for homeschool moms, so I'm not quite sure why I have it all the way down here on the list.
It's ridiculously cheap, and I'm not sure why more homeschool moms don't know about it or use it!
17. Gift Cards
Starbucks, Amazon, Nail Salon, Target, Barnes & Noble.
Let her pick out her own stuff because I'll be brutally honest: we don't have time or energy to declutter gifts we can't use.
The Bottom Line
We all have days or weeks when we feel like quitting this homeschool thing.
The things on this list aren't the magic solution that will make all your doubts and troubles go away. But they will make your homeschool days just a little bit better (and sweeter too!).
Keep going, homeschool mama: you've got this!