Inside: Practical gifts for minimalists for any gift-giving occasion – birthdays, thank-you's or Christmas. Plus, help understanding why choosing gifts for minimalists can be so challenging (read: frustrating!).
I want to personally apologize on behalf of all minimalists for how difficult we can make gift-giving.
I know! It shouldn't be so dang hard to give someone a GIFT.
Whether you're shopping for a birthday, anniversary or Christmas gift, minimalists can stump even the most thoughtful gift-giver.
And even when you come up with something YOU think is brilliant, how do you know for sure it's not going to end up in the donation bin?
The good news for you is that I came up with a massive list of practical gift ideas for minimalists, written by a minimalist.
While not every minimalist will love every gift idea, I know you will find something on this list that the minimalist in your life will LOVE.
Related: 40 Gifts for Minimalist Moms That Won't Cause Anxiety
Why Is Coming Up with Gift Ideas for Minimalists So Difficult?
THIS POST PROBABLY CONTAINS AFFILIATE LINKS. AS AN AMAZON ASSOCIATE, I EARN FROM QUALIFYING PURCHASES. YOU CAN READ OUR FULL DISCLOSURE POLICY HERE.
You're here because coming up with gift ideas for minimalists is challenging, but have you ever thought about why it's so hard?
1. Physical gifts are the norm.
I can only speak from an American perspective, but growing up, gifts were almost always physical gifts. The majority of gift guides include mostly physical gifts.
Also, because we are used to giving physical gifts, when you give a gift that isn't a physical object, it can feel a little strange, like it's somehow not enough.
2. You've given gifts to minimalists in the past, only to find out they were given away.
Now minimalists aren't the only ones who regift or donate unwanted gifts, but because minimalism is trendy these days, they are possibly more notorious for doing so.
If gift-giving is your love language, you put a LOT of thought into gifts. As a result, finding out your gift was given away or donated is probably painful.
First, I'm so sorry for your pain and disappointment: it's valid.
Some of it is on us minimalists, I know: we need to work on receiving gifts with graciousness and poise, no matter our feelings about the gift. Yes it's cliché, but it's the thought that counts.
But I also want to encourage you as the gift giver to consider how you're giving your gift:
Remember, a gift isn't truly a gift if it comes with strings attached (i.e. expectations as to how it will be used or how long it will be kept).
Second, I think understanding minimalists and why they do what they do can help you forgive, if you haven't already, and have a better gift-giving experience in the future.
You Might Also Like: Minimalist Gifts for Him – Clutter-Free, Practical Ideas for Guys
Do Minimalists Hate Gifts?
I obviously can't speak for every minimalist out there, but in general, minimalists do not hate gifts.
I love receiving gifts just as much as the next person…as long as they aren't clutter that I will have to find a better home for.
At the heart of minimalism is intentionality AND defining our own personal threshold of "enough". We put a LOT of time and thought into when we bring into our homes.
As a minimalist, I have given away unwanted gifts. Here's why…
I became a minimalist because clutter in my home causes me anxiety AND it steals my time – time to maintain the unwanted things in my home AND time to remove them from my home when we are done using it.
It also took a LOT of hard work to get our home clutter-free.
When you work SO hard to declutter, and then you have to spend more time decluttering? It's frustrating to say the least, and often exhausting.
Unless you've done the same, it's hard to relate. It's hard to understand why receiving just one more gift can be so aggravating.
It all comes down to time, the time it takes to manage stuff. Minimalists highly value their time, and they are very intentional about what takes their time, from things in their home to events on their calendars.
You Might Also Like: I Hate Christmas! A Grinchy Parent's Holiday Survival Guide
What Types of Gifts DO Minimalists Want to Receive?
I'm going to give you the two basic broad categories that most minimalists will happily receive:
1. Consumables
Pretty much anything that can be used up or recycled when finished with it. So yes, some of the gifts on this list are physical gifts, but almost all of them can be "used up" or easily passed along when the experience is over.
2. Experiences
If you can make a memory doing it, minimalists will probably love it. In my opinion, physical gifts can be experiences, too (like the puzzle on this list).
If you stick with those two categories, you're pretty safe.
When you can combine them? Even better!
Since coming up with gifts for minimalists can be pretty exhausting, I'll give you over 60 gift ideas for minimalists that (mostly) fit into one of those categories, just to get you started.
You've got this!
Related: Minimalist Christmas Gifts for Kids – What We Actually Bought in 2021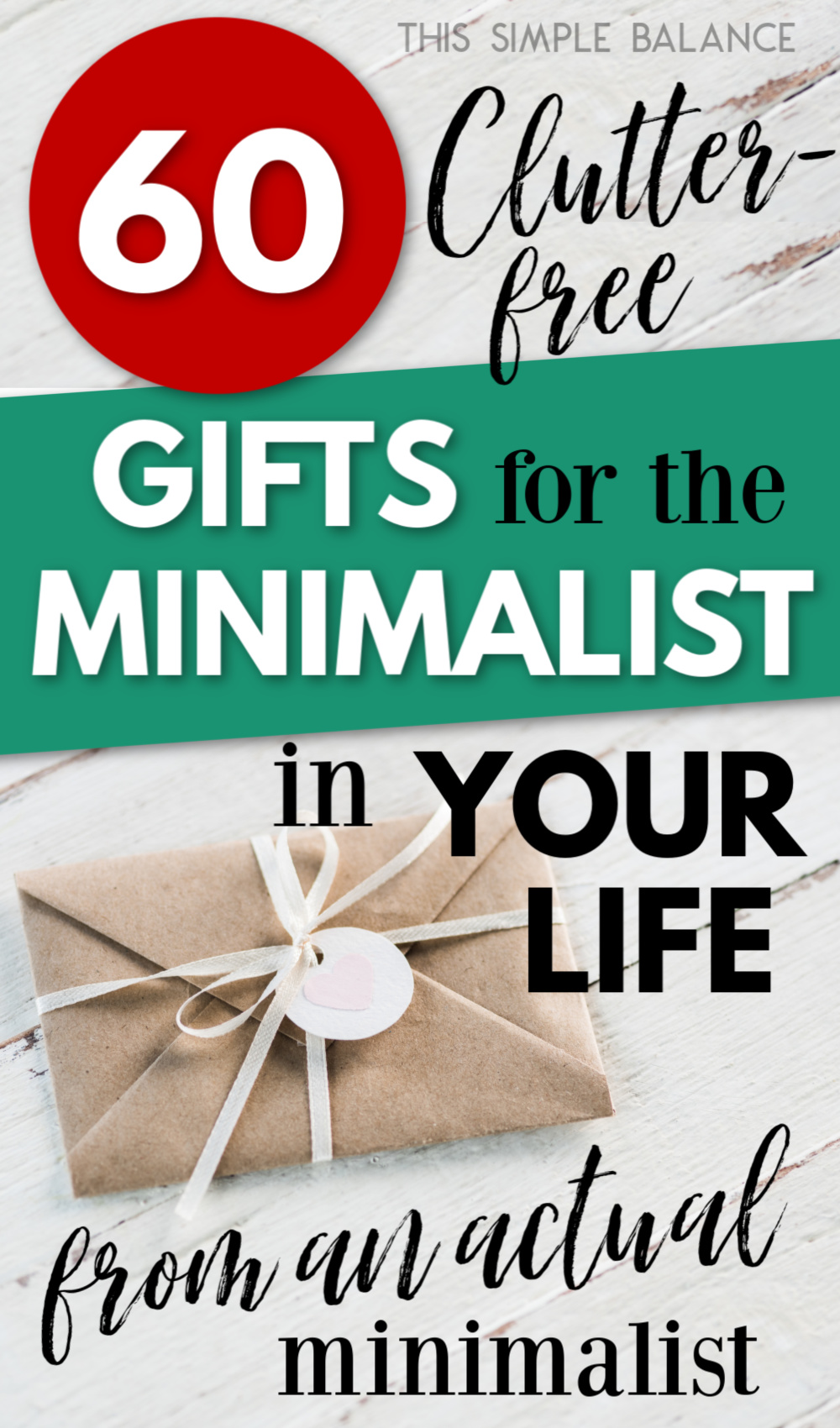 60 Practical Gifts for Minimalists
Not everything on this list of gift ideas will be appropriate for the minimalist in your life, so I've loosely grouped these ideas by personality type/interests, from the minimalist foodie to the minimalist with kids.
I hope you find the perfect gift! Happy shopping.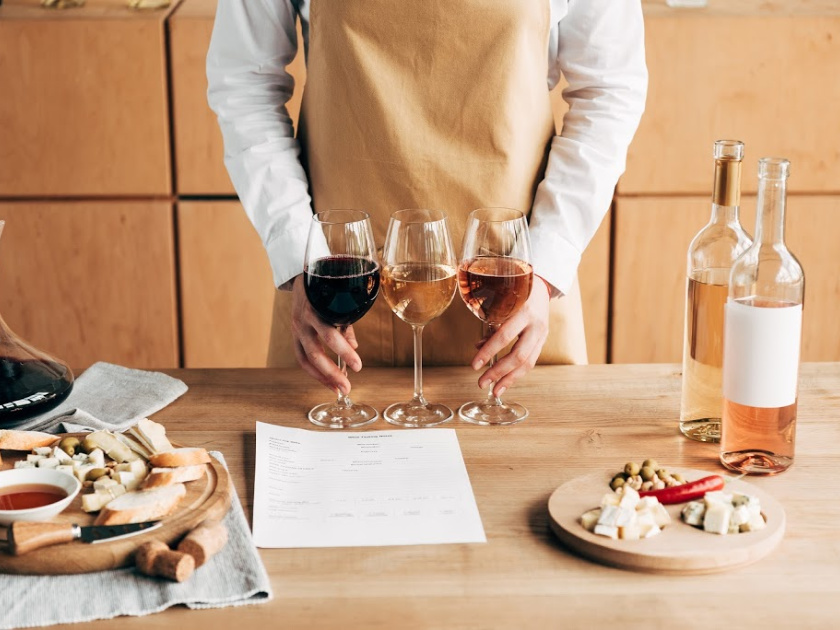 Gifts for the Minimalist Foodie…
1. Quality Chocolate
The best chocolate often sends you into sticker shock, and is probably not a frequent treat for the minimalist with an average budget. Treat them to several quality chocolate bars that will satisfy their chocolate cravings for weeks (I love these endangered species chocolate bars).
2. Dinner Subscription Boxes
I see SO many ads for several different dinner subscription boxes, but even with money off your first box, I'm hesitant to try them because they might be a bust.
But if someone bought me a subscription? I'd love it! Trying them risk-free would be pretty awesome.
3. Hickory Farms Gift Basket
These might seem a bit outdated, but my parents have received these in the past few years, and they are YUM.
I've always enjoyed taste-testing the contents! They have several different baskets to choose from.
4. Quality (and/or Unique) Coffee
You can make this as unique as you want to! Buy a bag of locally grown beans, organic coffee, or your minimalist's favorite Starbucks or Dunkin Donut's coffee.
Just make sure to check whether or not they own a coffee grinder (if they don't, this one rocks) before choosing whole beans or already ground.
5. Favorite Recipe with Shelf-Stable Ingredients
Gift your favorite recipe!
Pair it with the shelf stable ingredients they'll need, with a list of the fresh ingredients they need to purchase.
6. Bottle of Wine
A nice bottle of wine is a classic gift. Enough said.
7. Gift Card to High End Grocery Store
Grocery stores like Whole Foods are SO fun to shop at, especially if it's a treat and not your go-to grocery store.
You can buy foods in bulk, pick out fancy ingredients for a charcuterie board or get yummy treats in bulk. Plus, and many Whole Foods have fun places to eat inside, too.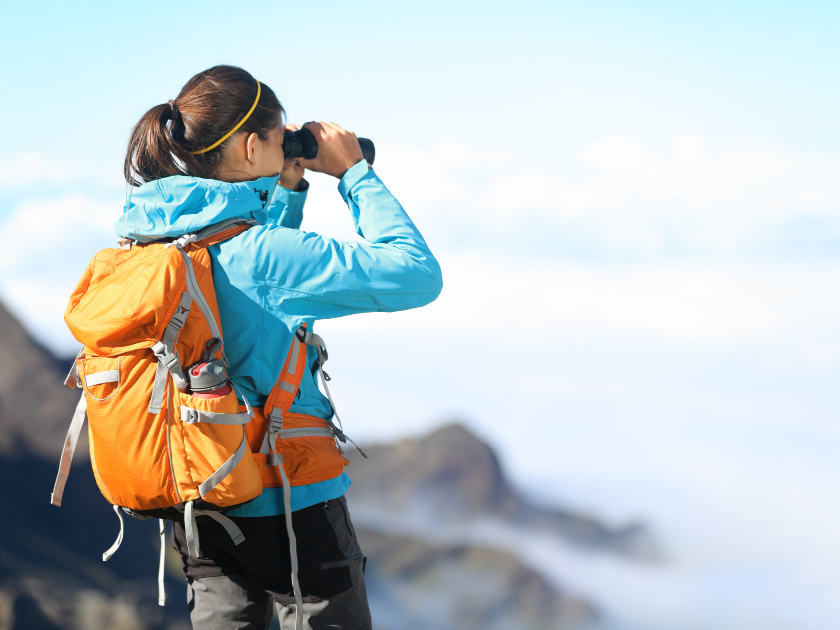 Gifts for Minimalists Nature-Lovers…
8. State Park Pass
In our area, you can purchase a pass to access all of the State Parks in our area for $60 a year.
Call your local Parks and Recreation Office to ask about prices and pass benefits in your area.
9. House Plants
Bring nature indoors by giving a house plant! House plants are growing in popularity as minimalist décor, that not only beautify a home, but also serve as desperately needed natural air purifiers.
Succulents make great beginner plants. They need watering only a couple times a month. If the person you're giving them to is short on space, this succulent wall garden could be a great gift option.
Make sure to include care instructions, especially if your gift recipient does NOT have a green thumb (like me). You could also include a small watering can for indoor plants.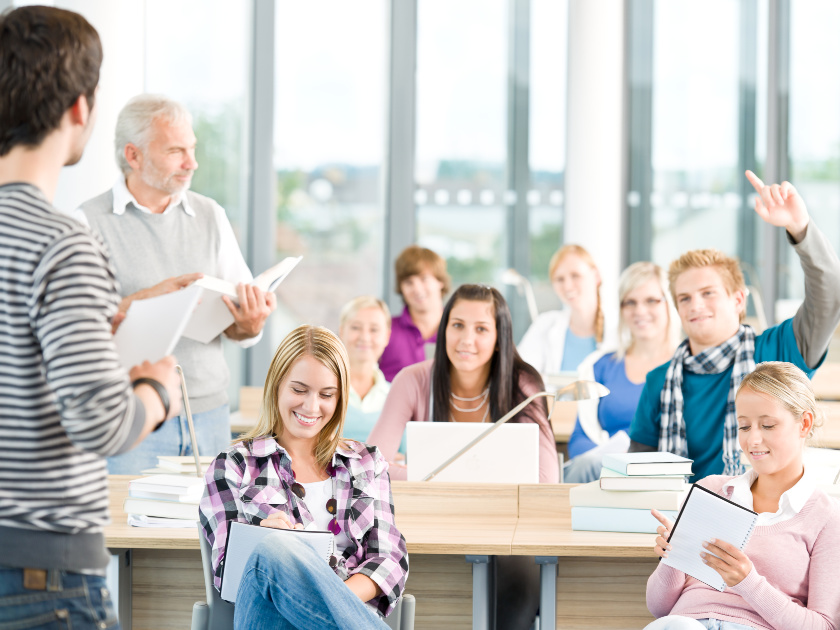 Gifts for Minimalists Who Love to Learn
If your minimalist loves learning, Curiosity Stream is the perfect gift! Curiosity Stream is a streaming service like Netflix, but features ONLY documentaries.
With thousands of documentaries to choose from, at only $20 for a YEAR membership, it's a steal.
Purchase an annual subscription to Curiosity Stream HERE.
11. Online Course
The number of online courses available today is amazing. Start with knowing the interests of the gift recipient and go from there, or if they've mentioned a course they are saving up for, you know what to get (or give towards).
Just make sure to read reviews thoroughly to make sure they are up-to-date, especially if the course is about technology or making money.
12. AncestryDNA
Discovering your ancestry and family heritage is growing in popularity today, especially for Americans who often have on clue about their backgrounds.
Give the gift of knowing where you come from (and possibly unknown relatives!) an Ancestry DNA kit.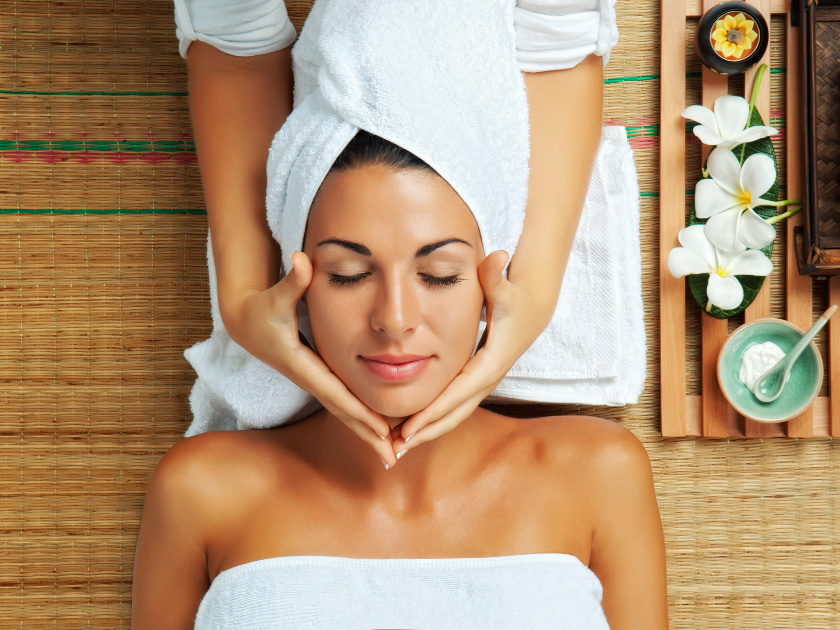 Gifts for Minimalists Who Want Some Pampering…
13. Massage
For some, massages are a luxury item, but for others with back and neck problems, along with recurring headaches resulting from those problems, they are a necessity. Either way,
14. Manicure/Pedicure
Give the gift of relaxation and beauty. You can give a single certificate, or make it a quality time gift, too, by suggesting you get them together!
15. Native Deodorant
If you haven't heard of Native deodorant and bath and body products, I love them! I switched to Native deodorant last year when I was looking for deodorant that is aluminum and paraban free.
Now that I have a daughter who is using deodorant, I'm so thankful to be able to start her with a non-toxic option that is super effective and smells amazing.
16. Flowers
Fresh cut flowers rarely go out of style. But if you're gift recipient is environmentally concerned about the flower industry, stick with a house plant or tree.
17. Dollar Shave Club
My husband and I love our Dollar Shave Club subscription. I never have to think about razors or worry about running out!
You can gift a free trial, or you can give an entire box with their shave butter and additional goodies.
18. Spa Treatment
I don't know many people who would treat themselves to a spa (maybe it's just me?)…unless it was a gift!
Purchase specific treatments, or leave the choice up to them by purchasing a gift certificate, instead.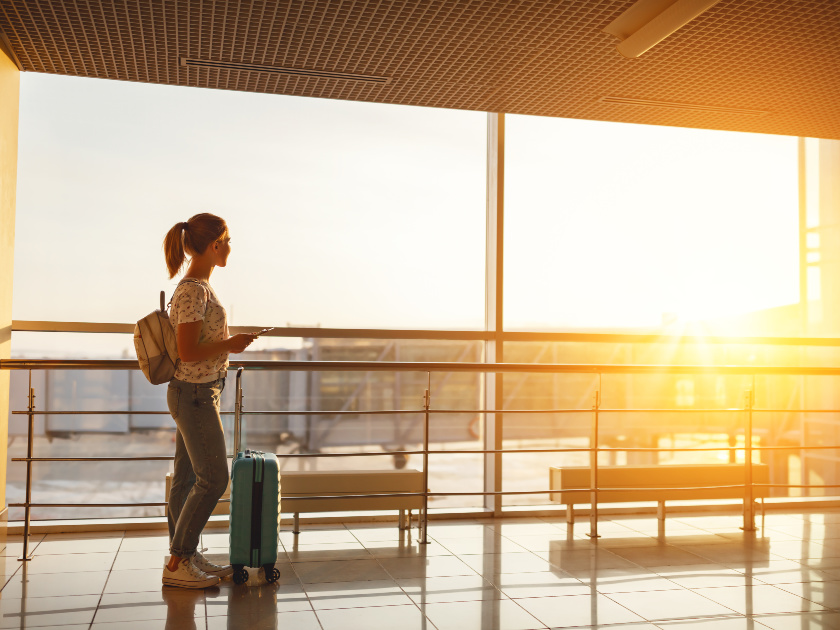 Gifts for Minimalists Who Love to Travel…
19. Travel Organizers (eBags)
While these could technically qualify as clutter, I really don't see how! Even if they pack light, these are amazing for keeping your bag organized, especially for things like keeping your shoes away from your clothes.
They are on my wishlist – as a mom of 5, keeping everyone's things separate and organized is nearly impossible. These zippered packs would make things SO much easier.
My friend Mary, who has four kids, raves about them!
20. Hotel or Air B&B Gift Card
Give them the gift of a place to stay wherever they travel! Stick with a nationwide (or global) hotel chain or Air B&B, so they have plenty of options.
21. Airline Gift Card
Send them to their next destination for less. Most major airlines offer gift cards.
You can try to secretly find out their preferred airline in advance, or stick with a popular airline like Southwest that offers free checked bags.
22. Entertainment for Travel Time
All that traveling often involves a lot of waiting – waiting for a flight or the flight itself. Create a small (and portable) entertainment pack, something to do that's not on a screen for once.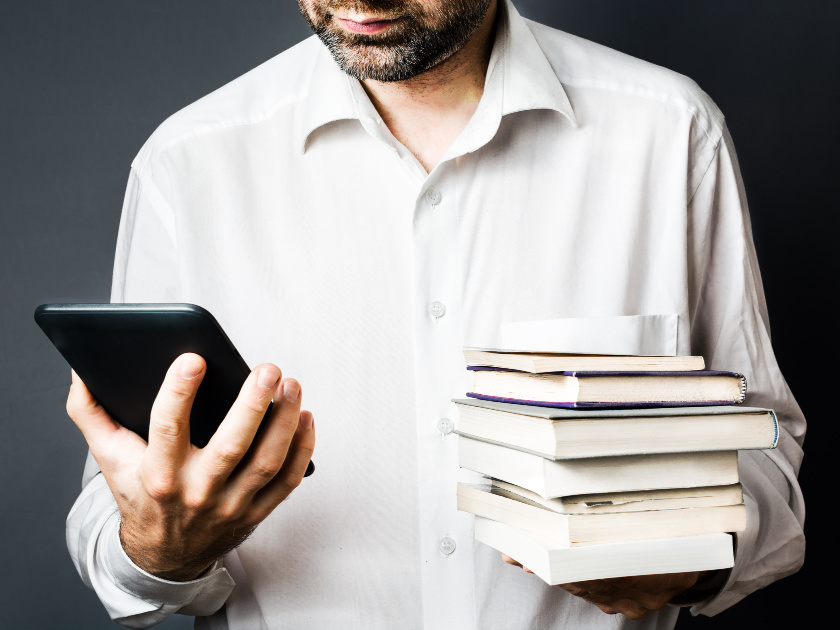 Gifts for Minimalists Who Love to Read…
23. Audible Membership
Does the minimalist in your life love audio books? Give them a membership to Audible!
You can choose from 1, 3, 6, and 12-month memberships. Each month, they get to choose a new audiobook, which they will then own and can listen to even after their membership expires.
24. Scribd
If your gift recipient doesn't love to listen to the same books over again, Scribd may be a better gift option. Similar to Audible, Scribd memberships can be given in monthly increments: 3, 6, and 12 month memberships.
One thing to be aware of, however, is Scribd does cap how many audiobooks a month you can listen to. They don't advertise it, but my husband has been mysteriously unable to access any more audiobooks towards the end of the month (he really loves his audiobooks).
25. A Book You Personally Read & Adored
My friend Emma from Little House, Lovely Home recommended this gift idea, and I love it!
Give a book you loved yourself, either brand new or from your own bookshelf. (If you wait until November, Amazon has historically offers a crazy good coupon for books right around Black Friday).
Books are easy to donate: simply pass it along to your local library when you're finished.
26. Library Subscription
Did you know that some libraries allow people who live outside their network to purchase year-long access to their library?
My husband, who consumes audiobooks at a ridiculous rate, pays $50 a year to access Brooklyn Public Library's extensive audiobook collection (AND he has a Scribd membership).
27. Kindle
This would obviously be irrelevant if the gift recipient already had a Kindle, but if you know they don't already own one, and they love to read, a Kindle may be the perfect gift!
Even if they prefer physical books, like I do, Kindles are perfect for traveling light and borrowing e-books from the library, when the waitlist for the physical book is weeks long.
In my opinion, the Paperwhite Kindle is preferable to the regular kindle.
We own a regular kindle, and I think I would use it more if it was a Paperwhite.
28. Barnes & Noble Gift Card
When in doubt, give a gift card to a book store where they can pick out their own books. They don't even need to use it on books!
I personally love the experience of Barnes & Noble. I go there to get a nice coffee or treat and to read magazines and books I don't want to own, per se, but know I can't find in the library.
And hey, it's keeping one of the last big bookstores alive against the Amazon and Target giants.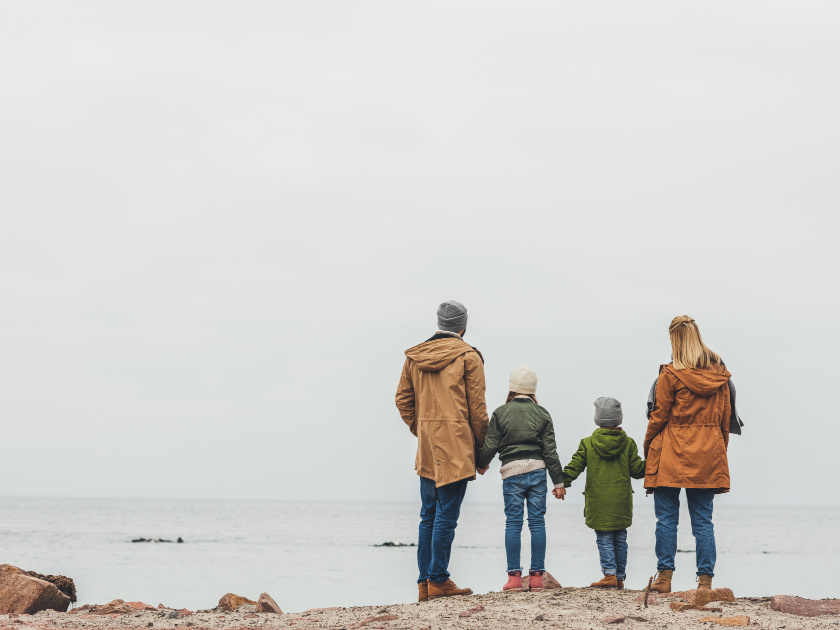 Gifts for Minimalists with Kids…
29. Tile
I put this first because I have lost my keys more times than I can count – and half the time, a child is responsible for their misplacement in our house.
If you've never torn your house apart looking for keys only to find them in the craziest of places, you just don't know the pain!
Tile is like an iPhone GPS, but for just about anything. You can get them for your wallet, your keys, anything you want to be able to find at a moment's notice and not tear your hair out looking for.
Because contrary to popular belief, minimalists do lose things, too (especially if you have kids).
30. Museum Membership
Most minimalist families I know would love to frequent local museums, but memberships are pricey depending on your family size.
Find out in advance which memberships they already have, although I'm sure the museum would be able to add your gift membership onto their existing membership.
31. Family Photography Session
Family photos are priceless! But paying for those photography sessions isn't cheap.
Even the "mini" sessions can be upwards of $150, and they generally only include a handful of photos from the shoot. Getting all the digital images costs more.
I know any minimalist family would love quality family photos.
Are you a photographer yourself? Even better! Give your time and photo-editing services, instead.
Even if you're a novice, if it's between no family photos and family photos? I'd take the family photos.
32. Plan to Eat
This is the perfect gift for the overwhelmed mom! You can add your own recipes and easily drag and drop online recipes into your planner.
After adding your recipes, you drag and drop meals onto your calendar and it makes your grocery list FOR you. Say what?!
I just signed up again, and they now have an app making it super easy to meal plan anywhere.
The normal priced membership is $40 a year, but every year for a few days around Black Friday, the membership is just $20 for an entire year of meal planning bliss.
Purchase a subscription for Plan to Eat HERE.
33. Costco Membership
Meal planning isn't their thing? A Costco membership will be a life-saver.
Their frozen and prepared foods are amazing, almost like take-out from home. A little bit cheaper and you don't need to go anywhere.
My husband convinced me to get a membership this year. I was skeptical, and now I'm a Costco believer. You can't go wrong with this!
34. Amusement Park Gift Card
Thankfully, my husband is from Pennsylvania where this absolutely amazing amusement park exists where there is NO entry fee: you only pay if you ride the rides. Amazing, right? It's so affordable, we make it a yearly event.
When we couldn't travel there for our annual Knoebel's trip, we tried to find something comparable where we live. And we were shocked at the prices!
Help a minimalist family make this happen by getting a gift card to offset the cost of the experience.
35. Groupon for House Cleaning
I don't know a single mom who would turn down the gift of a clean house they didn't clean themselves.
Seriously. You can't go wrong!
Related: The Best Gifts for Work at Home Moms (that are genuinely useful)
36. Babysitting
Give the gift of your time and offer to babysit.
Going on a date is expensive these days! The average cost of childcare is $15 an hour, plus the cost of dinner with tip (forget the movie) and you'll get close to $100, all for a little kid-free, quality time with your spouse.
It's SO important…but at $100 a date, other things (like groceries) easily take priority.
If you want to splurge, pair it with a restaurant gift card or movie tickets.
37. Movie Theatre Gift Card
Seeing a movie in the theatre is a treat, at least for my kids. Make sure to include enough on the gift card for the tickets themselves, plus snacks!
38. NatureBox
Speaking of snacks, what if parents didn't have to worry about the crappy ingredients in snacks? What if they were happy when their kids asked for snacks?
NatureBox offers monthly subscriptions boxes, so you can get healthy snacks delivered right to your door!
These snacks have no corn syrup, no MSG, no artificial flavors or sweeteners and no hydrogenate oils. Basically every parents' dream.
39. Diapers
Do they have kids in diapers? A box of their usuals, while maybe not the most glamorous gift in the world, might be secretly what a minimalist parent wants most!
If you are in doubt which ones to buy, I'll tell you as a minimalist who has had five kids in diapers, Huggies is superior to Pampers – every gender, every time.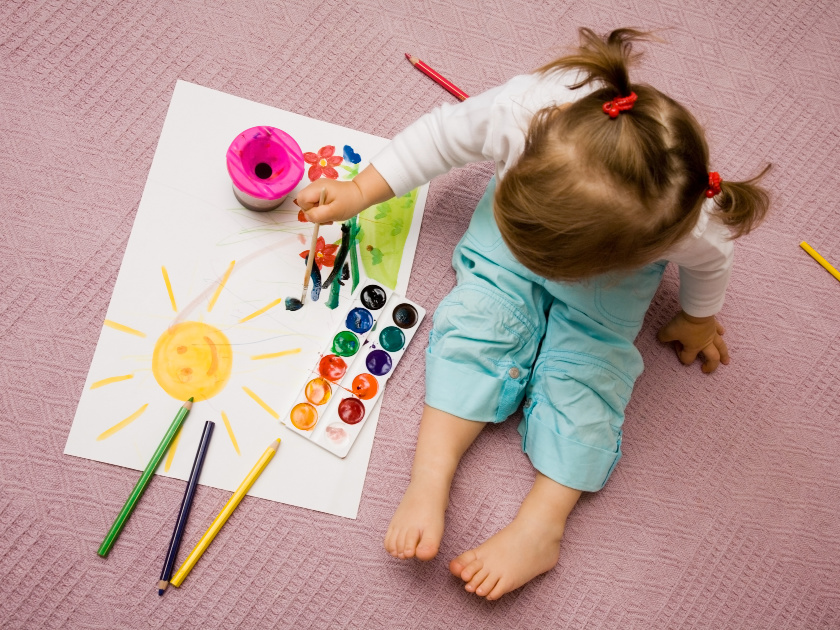 Gifts for the Kids of Minimalists…
40. Puzzles
Many experience gifts like museum memberships can be pricey. Puzzles are an affordable "experience" type gift even minimalists can appreciate.
You can do the puzzle once and pass it along to a friend or your local thrift store. Lose a piece? Simply recycle it.
Related: The Extraordinary Power of a Physical Gift (When You Can't Afford an Experience)
41. Playdough
I've seen this playdough in photos on several different Instagram feeds. It's colorful, scented and super fun! Plus, you're supporting small business.
Alternatively, you could give playdough tools with ingredients for homemade playdough, complete with this recipe.
42. Usborne Books
You can choose a consumable option, like the activity books HERE.
The dinosaur origami was fought over in our house – my older kids (ages 7 and 10) spent hours creating these!
My kids have really enjoyed the scribble books with educational AND fun activities. Once they're completed, you can recycle them.
Or, you could go with a classic Usborne book that will be used again and again, and then passed along, like lift-the-flap books.
Is it a physical gift? Yes.
But many minimalist families have bigger book collections than most. If they don't, they probably frequent the library where they can donate unwanted books at the same time, so you're probably safe.
43. Slime Ingredients & Tools
Gift the staple supplies and ingredients needed to make most slime recipes.
You'll want to purchase separate tools to make slime, either new or from your local thrift store, since you don't want to use the same tools for baking that you do for making slime.
44. Kiwi Crates
My kids love these crates! As a minimalist mom living in a small house, I can't handle a monthly subscription, but the occasional box is both fun and educational.
Kiwi Crate offers science and art boxes for ages 0-16. We've tried and loved a few different crates in the 5-8 age range, including the pinball machine.
45. Music Lessons
Speaking of another thing that's expensive when you have kids – music lessons! Offering to cover a month or two of lessons would make an amazing gift for minimalists with kids.
Alternatively, you could offer to purchase the instrument itself.
46. Big Life Journal
This is an experience type gift designed to be completed together with a parent or mentor.
Big Life Journal aims to cultivate a growth-mindset through various exercises and stories about people who overcame big obstacles to achieve big dreams.
47. Art Supplies
Consumable art supplies are a great gift for kids of minimalists. I would stick with the basics for the gift to be a definite win.
Related: Perfect Drawing Gifts for Sketch Artists (Ideas for Every Budget)
48. Trampoline Park Tickets
Indoor trampoline parks are such a blast! Parks generally offer tickets in one or two hours increments.
You Might Also Like: Small Gifts for Kids That Aren't Junk ($20 or Less!)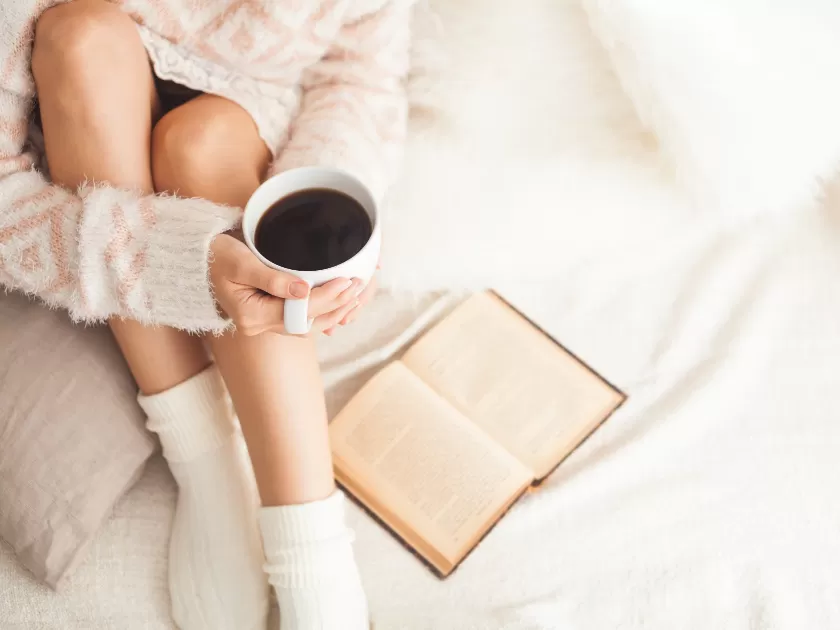 Gifts for Minimalists Who Love Hygge…
49. Soy, Non-Toxic Candles
Candles are the perfect gifts for minimalists, especially if they are in containers that can be easily cleaned out and repurposed once the candle is used up.
Look for glass or tin containers that do not narrow at the opening. Narrow openings make it difficult to remove the leftover wax to reuse the container.
50. Hot Chocolate or Tea
Warm beverages are classic hygge. Give an assorted mix of hot chocolates or teas depending on preference.
51. Coffee Shop Gift Card
If you have a minimalist in your life who loves hot beverages and yummy pastries, I bet they'd love a gift card to Starbucks, Dunkin Donuts, or another local coffee shop.
Plus, minimalists love experiences, and a visit to a coffee shop typically counts. Win – win!
52. Target Gift Card
Let them choose things like throw blankets based on their personal needs and preferences.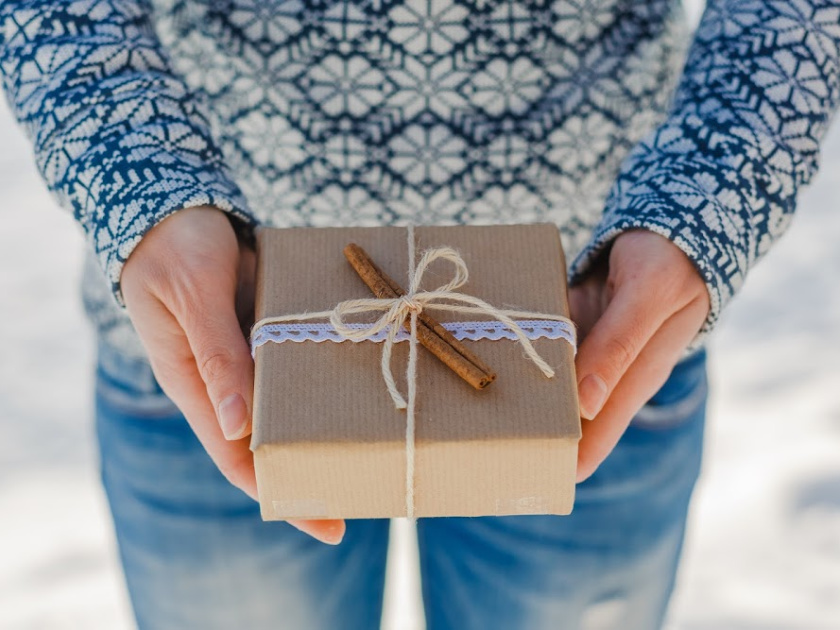 Gifts for Minimalists Who Want Nothing…
53. Blank Cards
We live in a digital age where hand-written notes are being left behind in favor or e-mail and text messages. But I've never heard anyone complain about discovering "real" mail in their mailbox!
Whether sending a simple "thinking of you" note or a thank-you card, gifting blank note cards with stamps helps your practical minimalist be prepared to send a quick note at a moment's notice.
54. Lunch Date (Your Treat)
Who can say no to quality time AND free food? I certainly wouldn't.
Include the gift in a note with possible dates and times.
55. iTunes Gift Card
People in general – not just minimalists – are moving to digital movies and music. They can save this for music, movies, tv shows, video games, iCloud storage space. Just about anyone can find a use for this gift (even someone who claims not to want gifts)!
56. Amazon Gift Card
Yes, Amazon is a giant and monopolizing the world, but I admit, this homeschooling, work at home mom needs their delivery service. You can get almost anything on Amazon, and many people are already Prime members, but if not….
57. Amazon Prime Membership
Did you know you can gift Prime membership? If they already have one, they can add it to their current membership.
The gift of free two-day (now frequently one-day) shipping: pretty amazing.
58. Charitable Donation
Even the people who claim to want nothing can't possibly be sad about you donating to their favorite charity in their names.
59. Gas Gift Card
With climbing gas prices, a gift card to a gas station is SUPER practical. Unless your gift recipient doesn't own a car, it will definitely be put to good use!
If they live in a city, you
60. Cash
When you're completely out of gift ideas, you can always give cash.
You truly never know the financial pressures others are facing – even close family and friends. Your gift could come at just the right time, and be the biggest blessing!
Read Next: How to Transition to a Minimalist Christmas with Kids
Do you have other gift ideas for minimalists? Leave them in the comments!